When we need a little (or a lot) of home decor inspiration we turn to instagram! Over the years, we have found a wonderful interior design community – from crafty diy-ers, to tidy minimalist decorators and those who are bold with a paintbrush.
We've pulled some of the most inspiring designers, decorators and home sprucer uppers, for you to follow, if you need a little (or a lot) of inspiration yourself.
Find your favorite style and follow these decor geniuses. You'll be running out for a paintbrush or your own in no time.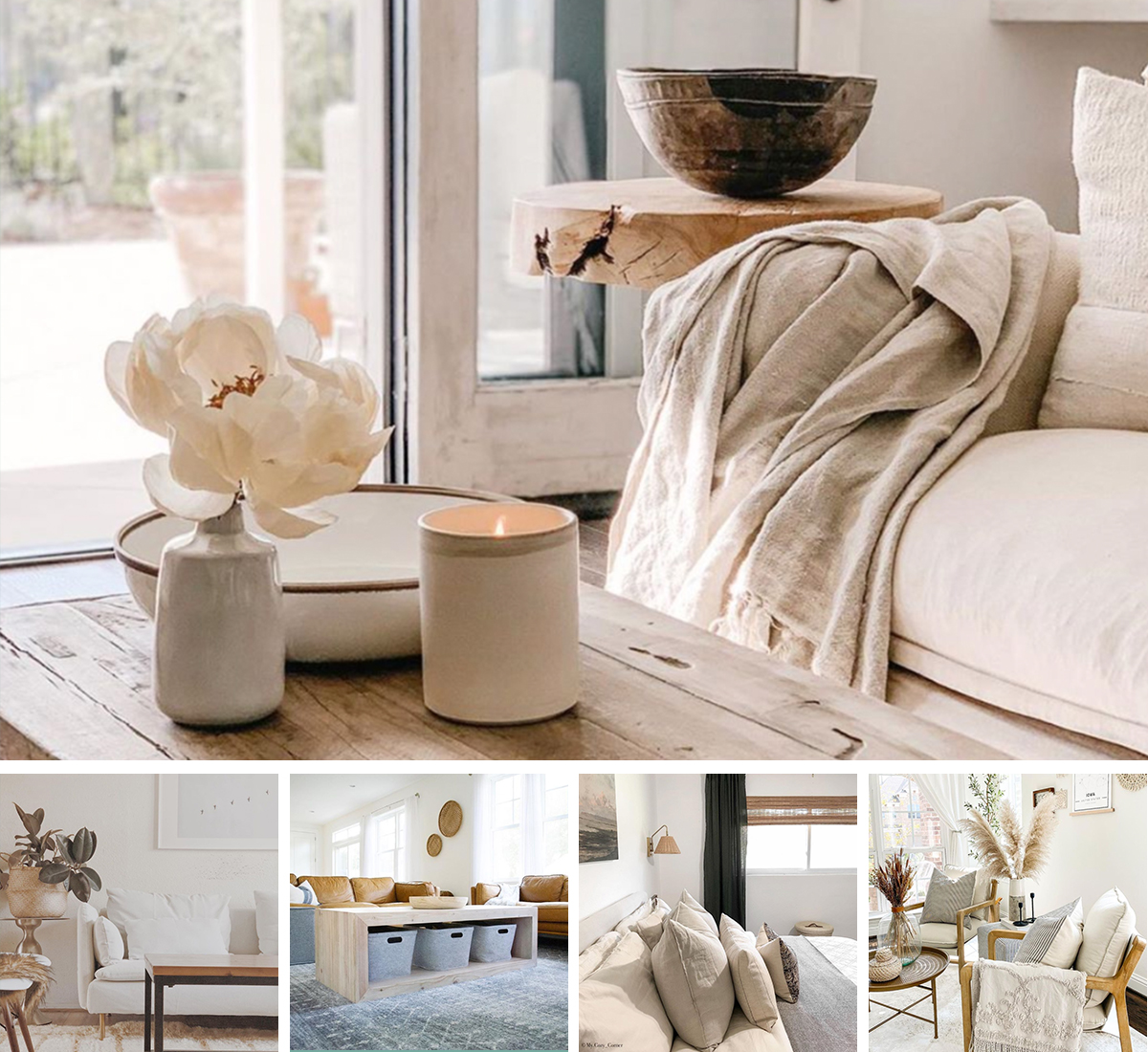 Neutral
@hlcstudio Hayley perfectly blends neutrals with dark accents, and delicious natural textures. Yum.
@truehome_ In her home, Ajai has achieved neutral palette perfection. A peaceful palace for her partner … and soon … baby too.
@thehouseonhillsidelane Neutrals, but make it fun. Danielle shows a tidy space does not have to be boring.
@my.cozy_corner Eureka's neutral base allows for a lot of strong black accents, but still features a light airy feeling.
@diariesofmyhome Nina's elevated farmhouse style mixes lots of neutral tones and natural wood, with metal accents just when they're needed.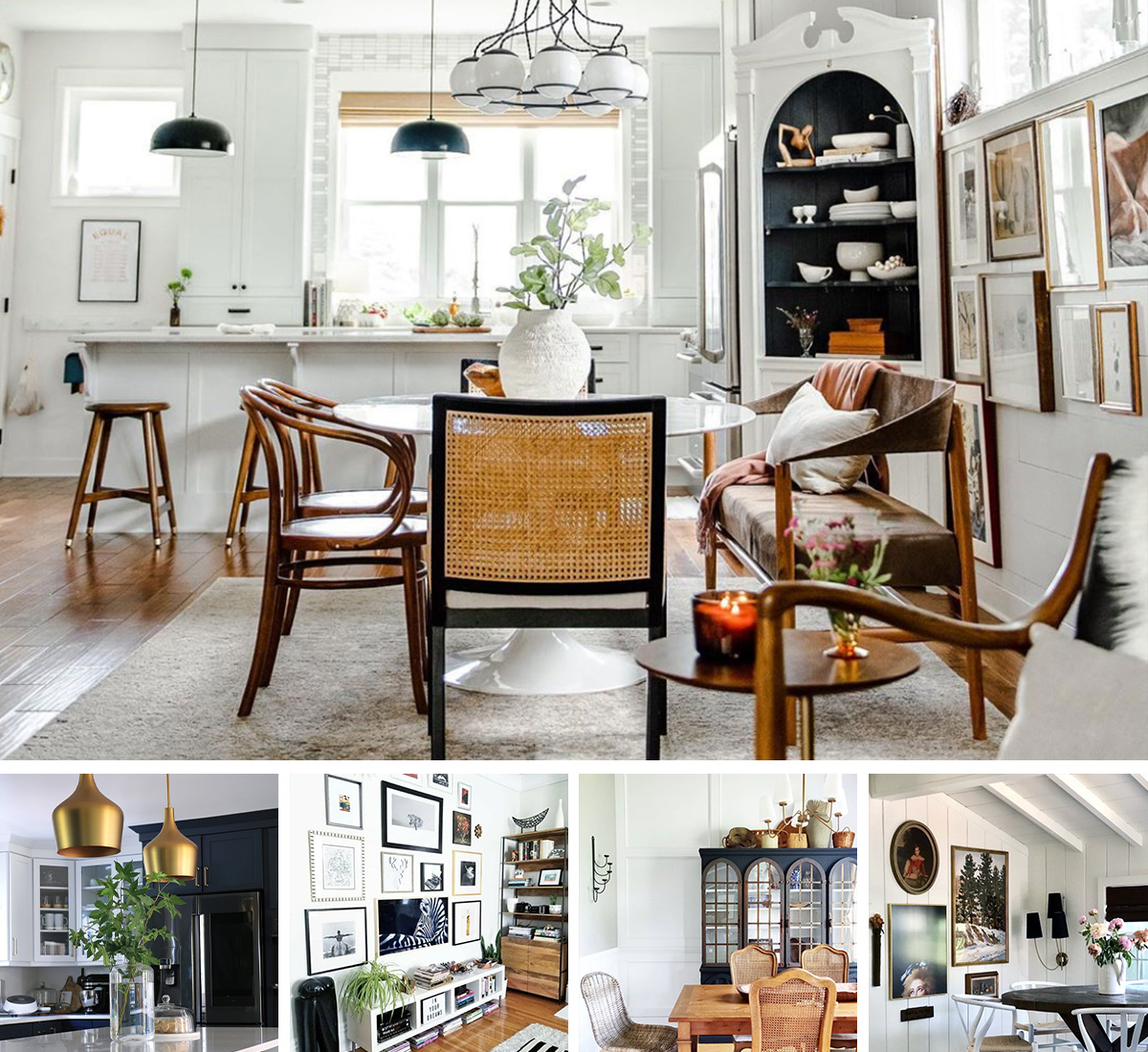 Updated Traditional
@creekwoodhill Lea is a gallery wall and open shelving wizard. She's never met a bookshelf that she can't curate to perfection.
@homemadebycarmona Ursula knows how to place a perfect gold accent, and her lovely new greenhouse is very fitting for her green thumb.
@michellemartelathome Perfectly placed art all around! Michelle's victorian home inspires us to hang more art that we love.
@kaelynguerin Kaelyn's lovely home is as cozy as her artful knit creations. It's both beautiful and livable for her whole family.
@prettyonfridays Classic meets quirky in Deema's updated 1950's beach cottage. We can't get enough of the artwork on her walls.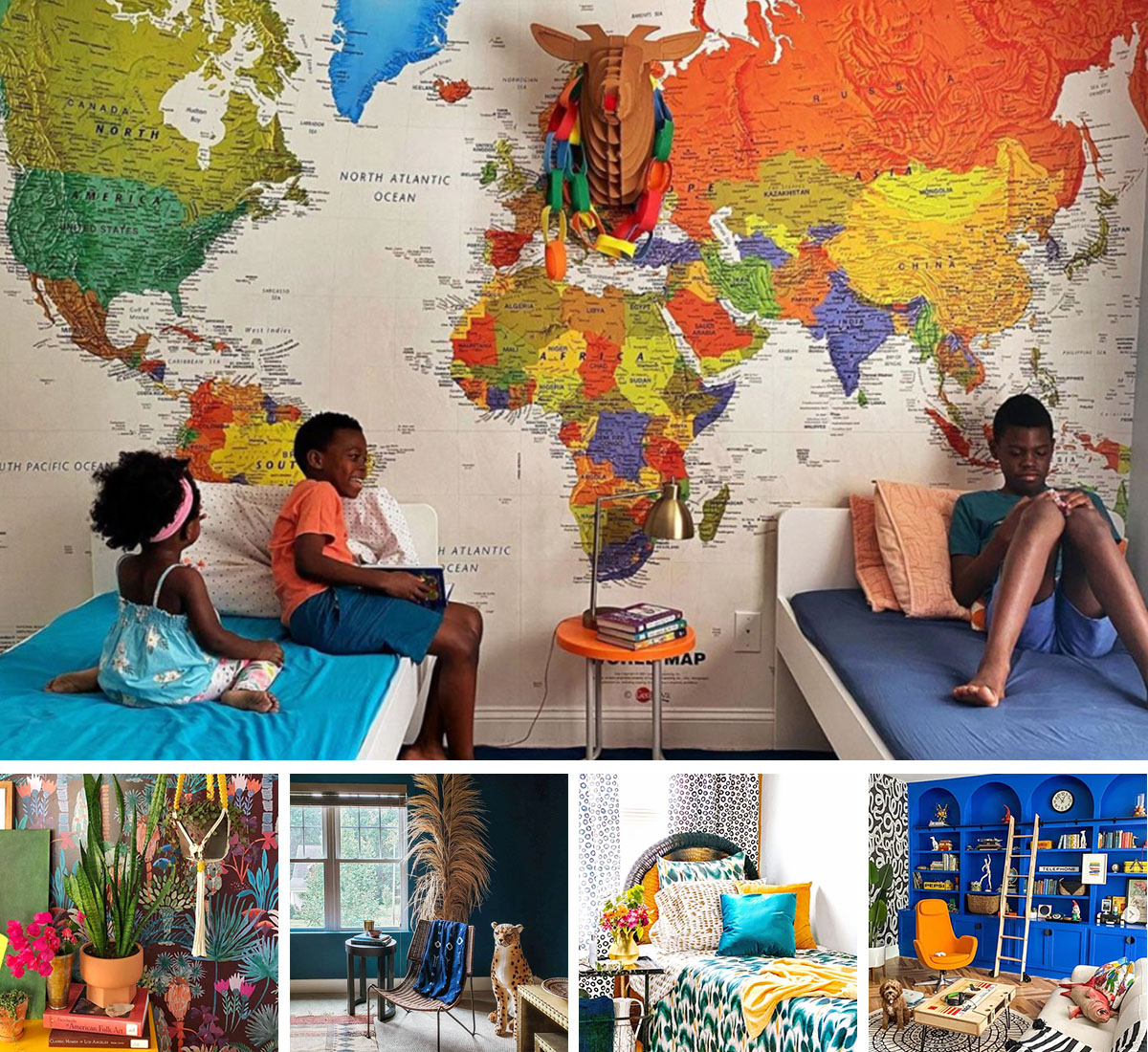 Eclectic
@designaddictmom This bright home is full of inspiring vivid colors and Stacey makes sure it's also full of fun.
@justinablakeneyhome Tiles, textiles and wallpaper in bright colors, with houseplants tucked into every corner.
@bellybaila Seana's self-described glamohemian home has us wanting a gold ceiling and jewel-tones walls to match.
@myeclecticnest Colors, and florals, and patterns … oh my! We love the lively designs that Tiffany cooks up.
@home_ec_op Drawing inspiration from art, Natalie turns rooms into works of art. Bold colors find a home from floor to ceiling.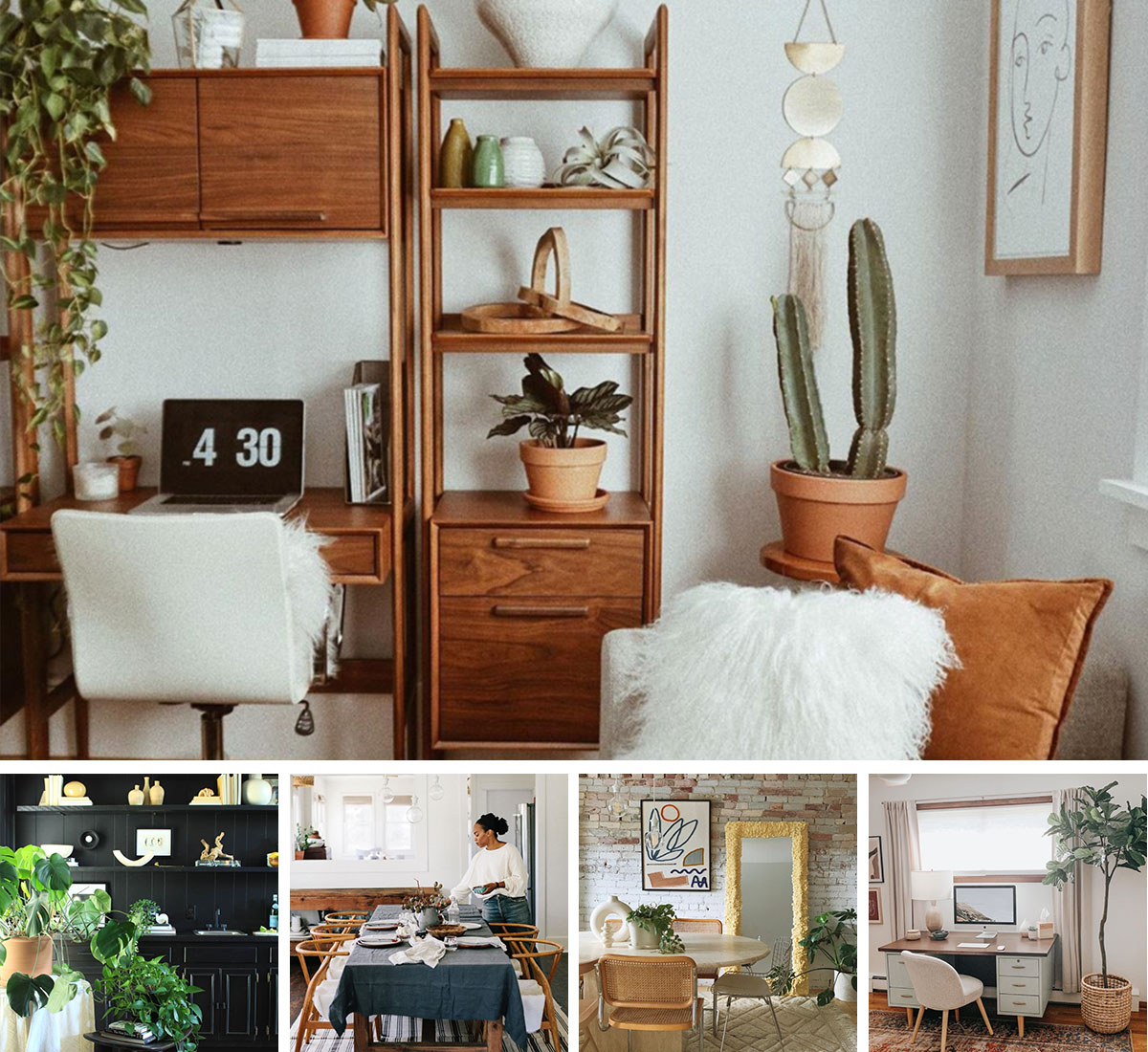 Natural
@jnaydaily Janea's plants have a lovely home and even lovelier housemate – plus plenty of rattan pals.
@carmeon.hamilton Carmeon's got us running for buckets of dark paint and just one more pothos – we promise we'll water it!
@restorationhouse Kennesha brings natural colors and textures indoors to create a peaceful atmosphere.
@thishouse5000 Exposed bricks, rattan touches and houseplants everywhere. Elena is giving us major subway tile envy.
@dreamgreendiy Carrie has created a warm wood heaven, with just enough contrasting cool from gorgeous greenery.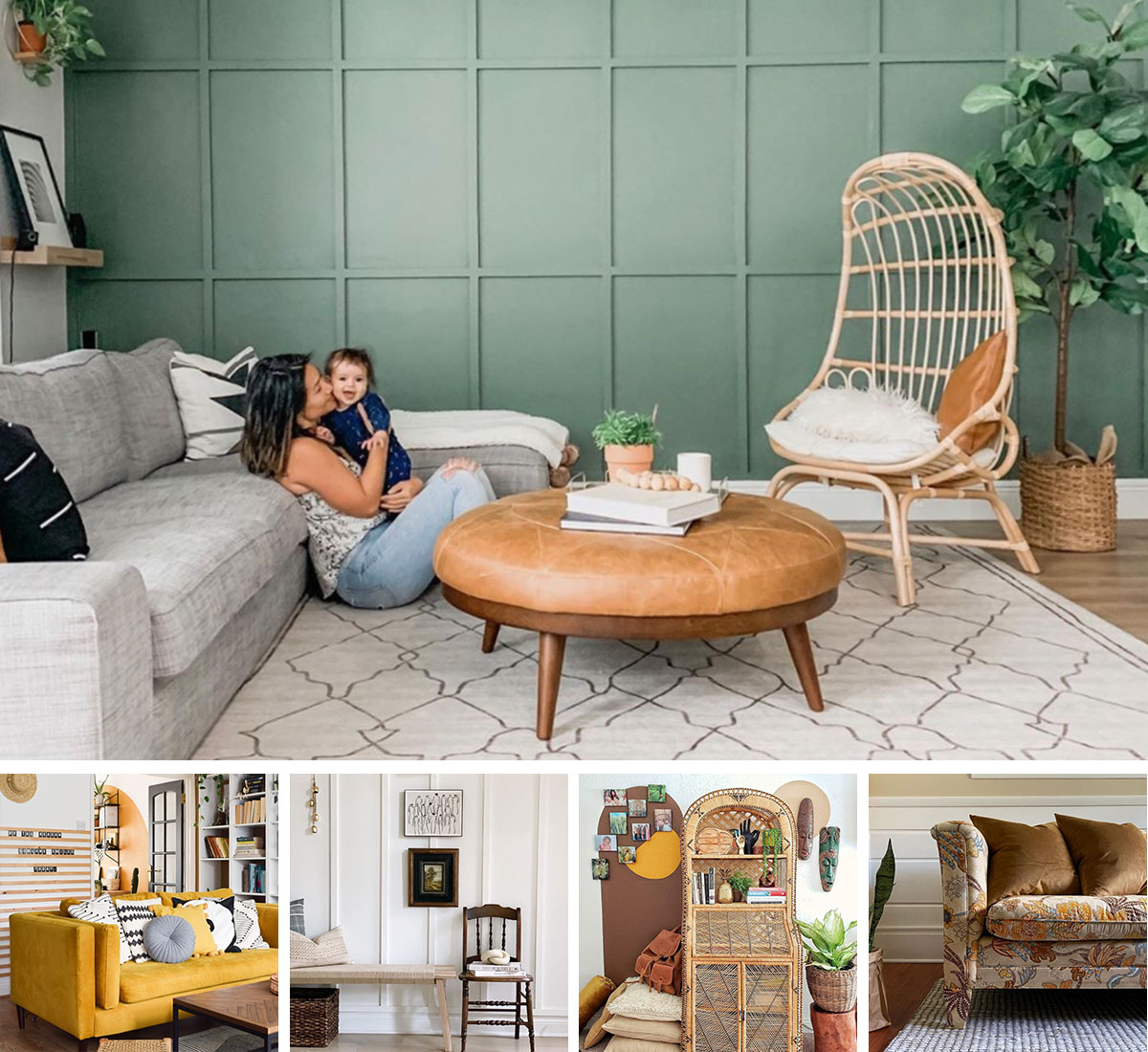 Do It Yourselfers
@xomyhome Kim's lovely home has been brought together with budget friendly projects and DIY design.
@grillodesigns It's hard to imagine when you see her stunning space, Medina has upcycled, crafted and DIYed her home to perfection.
@kinandkasa Ryia's IKEA hacks and DIY touches make her home uniquely beautiful and uniquely hers.
@mochagirlplace Tracey has an eye for thrifted home decor gems and picking out perfect paint colors to match.
@thisborrowedhome Tanieka has impeccable taste in lamps and houseplants. Check her stories for seriously impressive thrifted finds.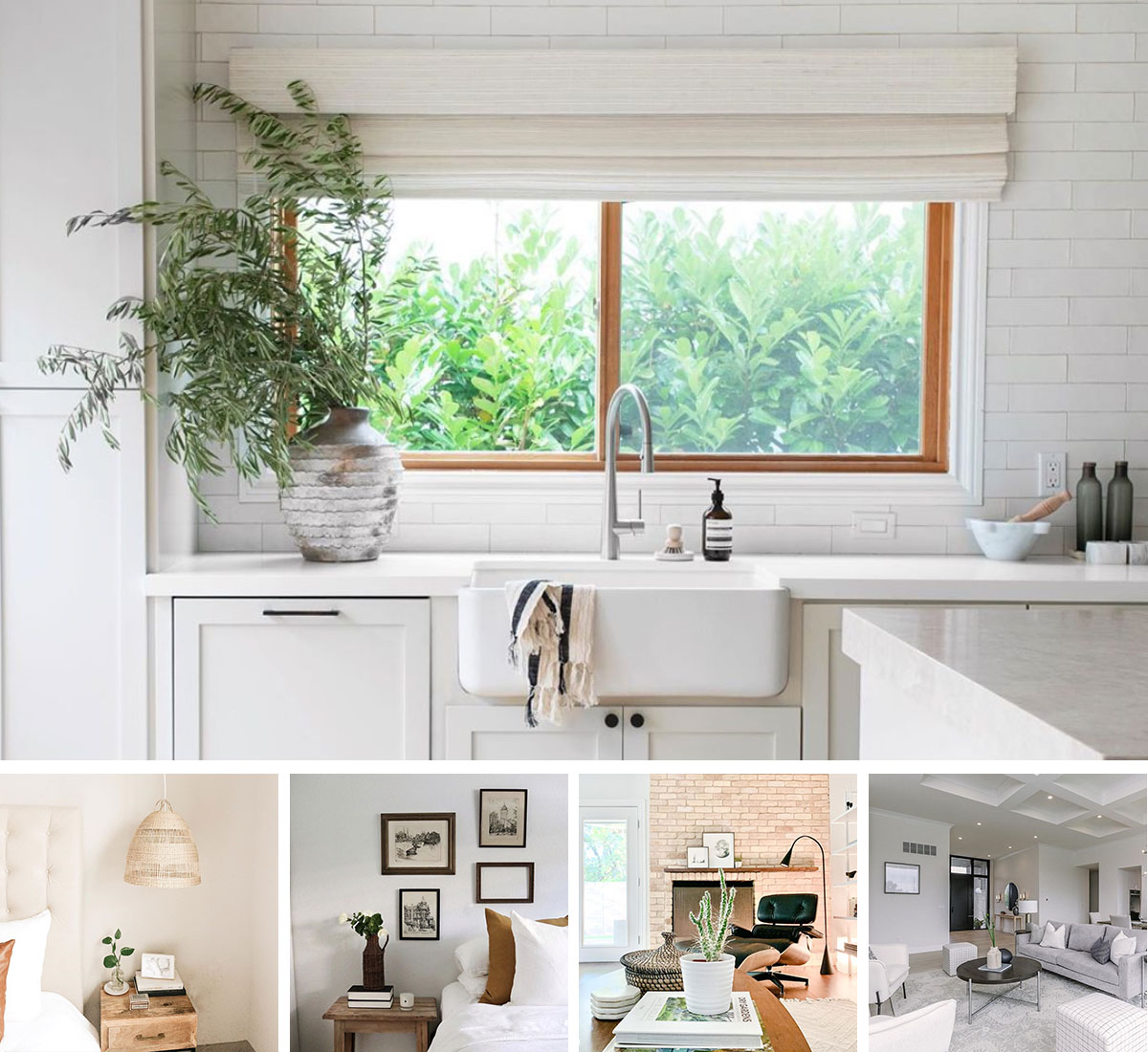 Light and Airy
@nicolediannephoto Nicole photographs interiors in northern California and points beyond, for a gorgeous feed full of inspiration.
@estherbschmidt Totally tastefully placed details, just where they're needed, keep Esther's space sweetly serene.
@armac_home Alma places pretty where it counts. She can make an empty frame look good!
@kp.and.me No corner is overworked or overstuffed. Kate and Mike have created a haven for indoor and outdoor living.
@candacemaryinteriors What's Black, White and so beautiful we just want to move right in? Any number of Candace's stunning designs.
Give us a follow!
@parabopress We love to repost photos from YOU when you tag your snapshots-turned-home-decor with #parabopress. Give our feed a follow to find the inspiration to print your photos and fill your home with memories of your favorite moments.