We snap photos so fine, we don't need editing apps … but every now and then a photo needs a touch of sharpening, or a cooling filter, or a clip art robot, just to spruce it up.
Who are we kidding? We're obsessed with editing apps. Read along to see our favorite editing apps, and you'll be a pro editor in no time – whether you snap perfect pics or not.
Fine Tune
Snapseed is our favorite of the faves!
We especially love the "Selective" tool that allows you to select just parts of your photo to adjust brightness, contrast and saturation. It's much more precise than adjusting the whole photo at once.
Plus, Snapseed has tons of other tools (and it's free).

Finesse Those Filters
There are quite a few filtering apps. We've found that when you get to know one, and learn your fave filters, you'll soon have a favorite app of your own. Here are a couple to try:
Priime filters are designed by photographers. They give your photos a profesh look on the quick.
VSCO is a filter bonanza. The free filters are great and you can purchase zillions more.

Dip Your Toe into Videography
1 Second Video Everyday reminds you to grab a snippet of life in video form, every single day.
It then compiles these videos into one amazing movie of your life. The end results are downright delightful.

Make Photo Magic
Superimpose is a great app for cutting out bits of one photo and putting them on another. 'Cuz sometimes you need to cut out your friend Kyle's head and put it on a panda bear's body. It happens.
Touch Retouch runs on real live voodoo (we think). You can touch any unwanted spot, or thing, or power line cutting through that perfect sunset in your photo, and it will magically be removed.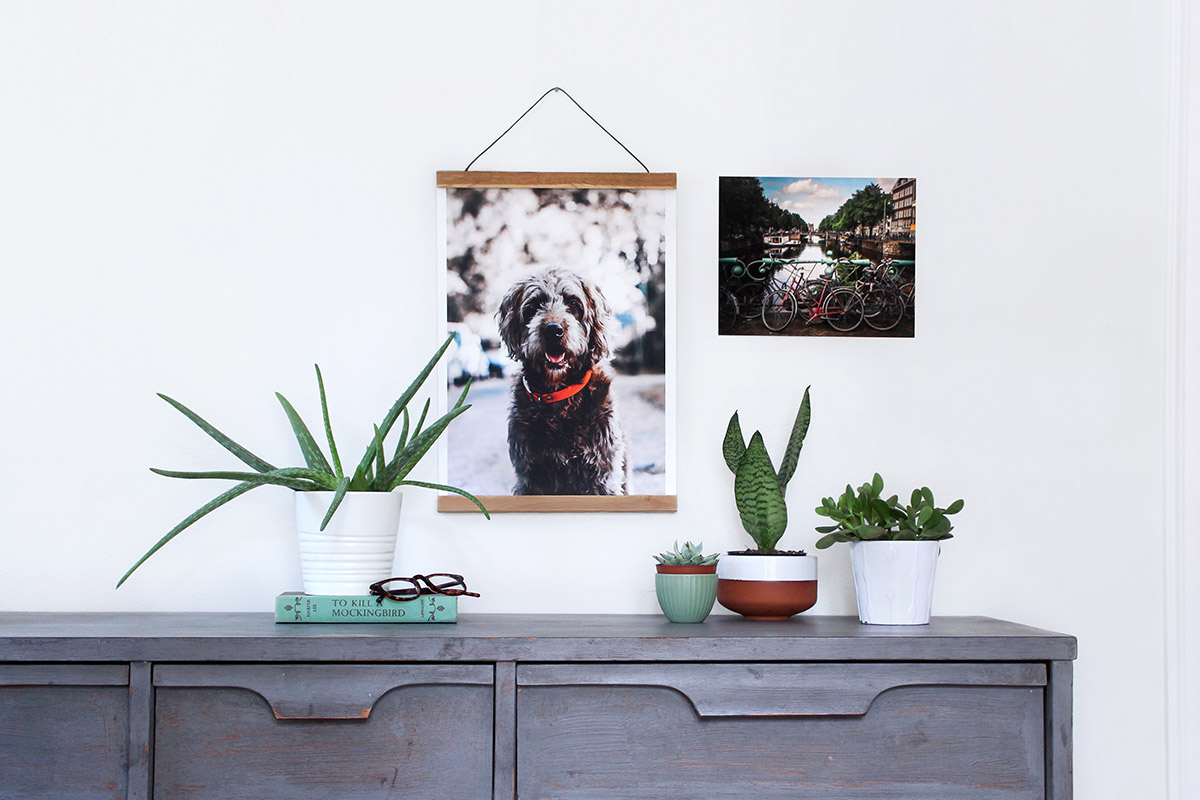 Turn Your Photos into Prints
Parabo Press* lets you order photo prints in just a few taps.
Turn your best shots into a set of Square Prints, a giant 3×4 foot Engineer Prints or tonso other options.
*Okay fine. We made this app. Of course it's a fave! It's our #1 favorite app of all time – to put it mildly.

Get Arty
Pics Art is great for overlaying text, drawing on your photos, adding clip-art-like designs. You can even add magical filters that give your photos a painterly look. There's a built in community aspect too, so you can see others' creations, participate in challenges and more.
Glitché is great when you want your photo to go from snoring to bonkers. It pretty much makes your photos look like your camera blew a gasket, which is kind of fun in a world full of high res cameras snapping perfect pics every dang time.

Take It Slow
Slow Shutter Cam lets you take in motion blur, light trails and other low light shots.
Move over DSLR's, this app is coming for you.

Take Settings into Your Own Hands
Manual is a great free app for taking control of your phone's camera settings. You can change ISO, focus, white balance and more.
We especially like the on-screen level, that helps our lopsided selves make sure we're holding our camera straight.

Digitize Your Photos
Photomyne helps you digitize photo prints. Simply snap a photo of a page in an old album and Photomyne will detect each separate photo and save them to your phone. It doesn't work 100% perfectly, but it sure is a fast way to digitize photos for easy sharing.