For years, photographer and printmaker @chrissy_lamb has been keeping up with her family's memories through Square Prints displayed in her home. "I like to keep up a few older photos from different places we've lived, friends we've moved away from, and trips we've been on so we can talk about those good times and see how much they remember," Chrissy says. Check out their giant display!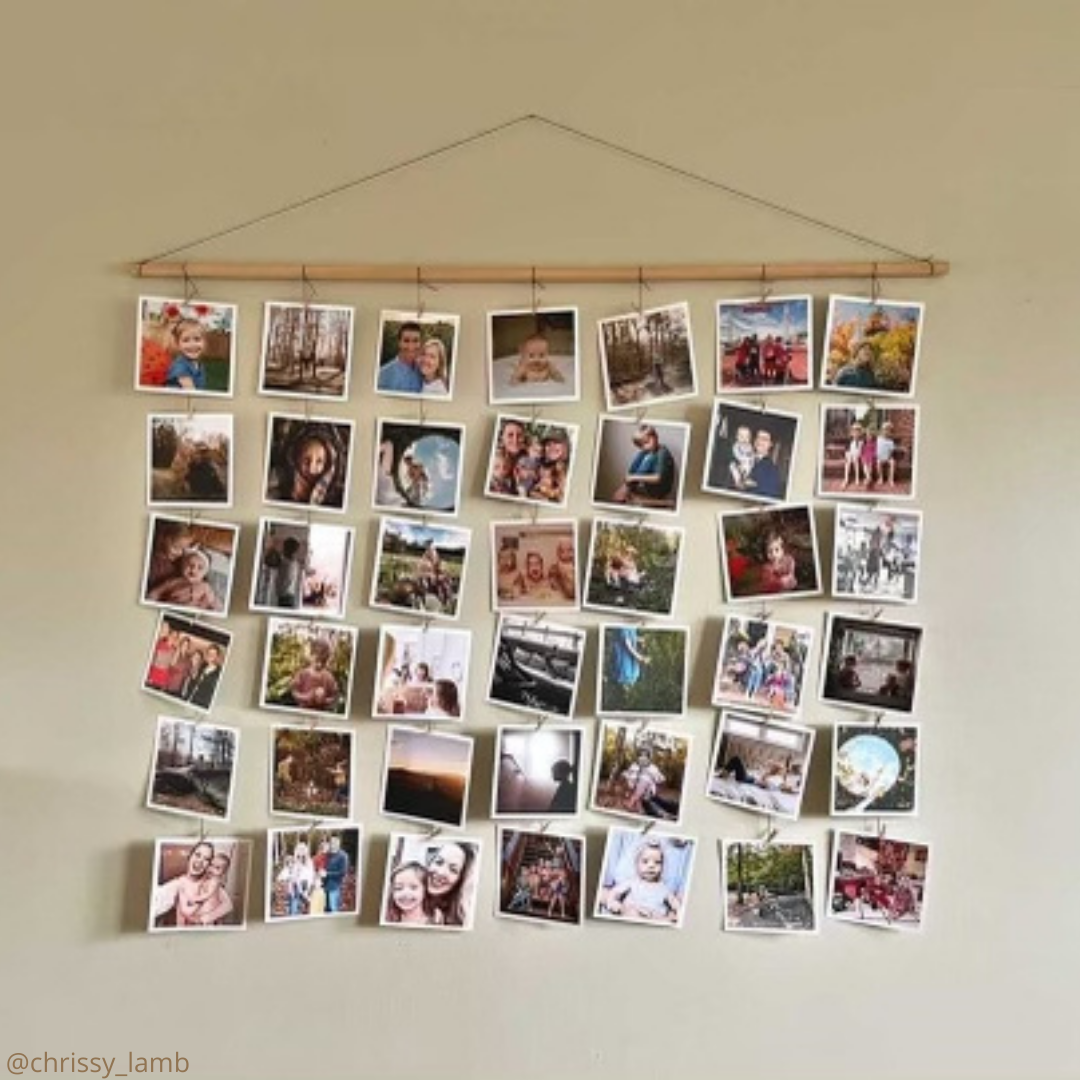 At dinner time, the whole fam plays the "What's your favorite picture?" game, a game made up by her son, Ezra, and it's such a sweet way to look back on their favorite memories. "The kids are always the ones who bring it up because they love playing it so much," she says. With all their memories beautifully displayed on Square Prints, each person chooses a favorite picture and talks about why they love it. We love this idea so much!
"I'm a photographer, which naturally makes me the family historian, so I love to see which photos the children are most drawn to and it encourages me to keep capturing our everyday moments!" Chrissy says. With Square Prints strung from a pair of Wood Rails, it's super easy for Chrissy and Ezra to work together and switch out their photos on what she calls "New Picture Day."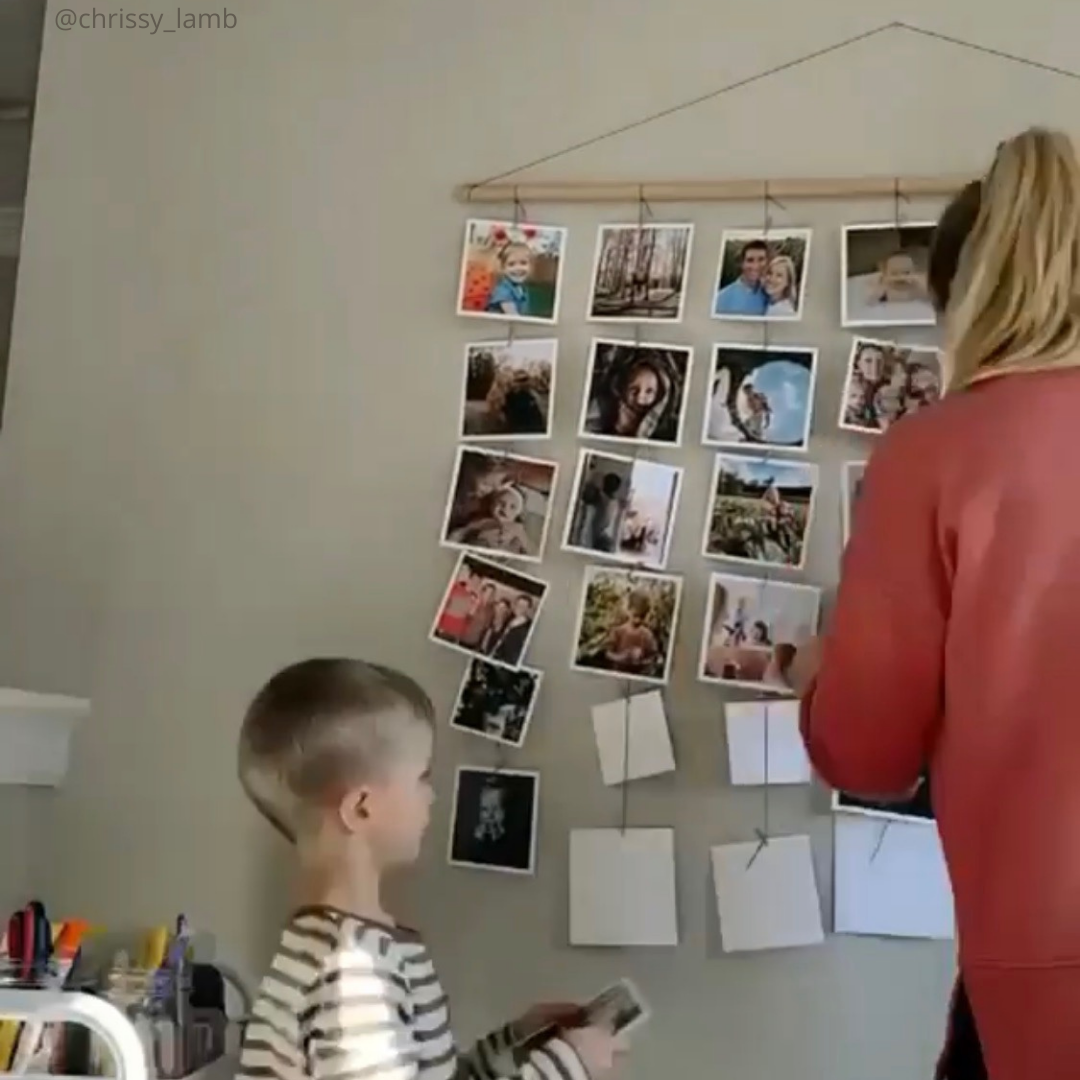 "One of my favorite days of the year is when I update our photo wall! she says. "I usually do it a couple of times a year. I don't switch them all out, I keep up some of my favorites with each new batch, but it always makes us so happy to get new pictures."  So cool!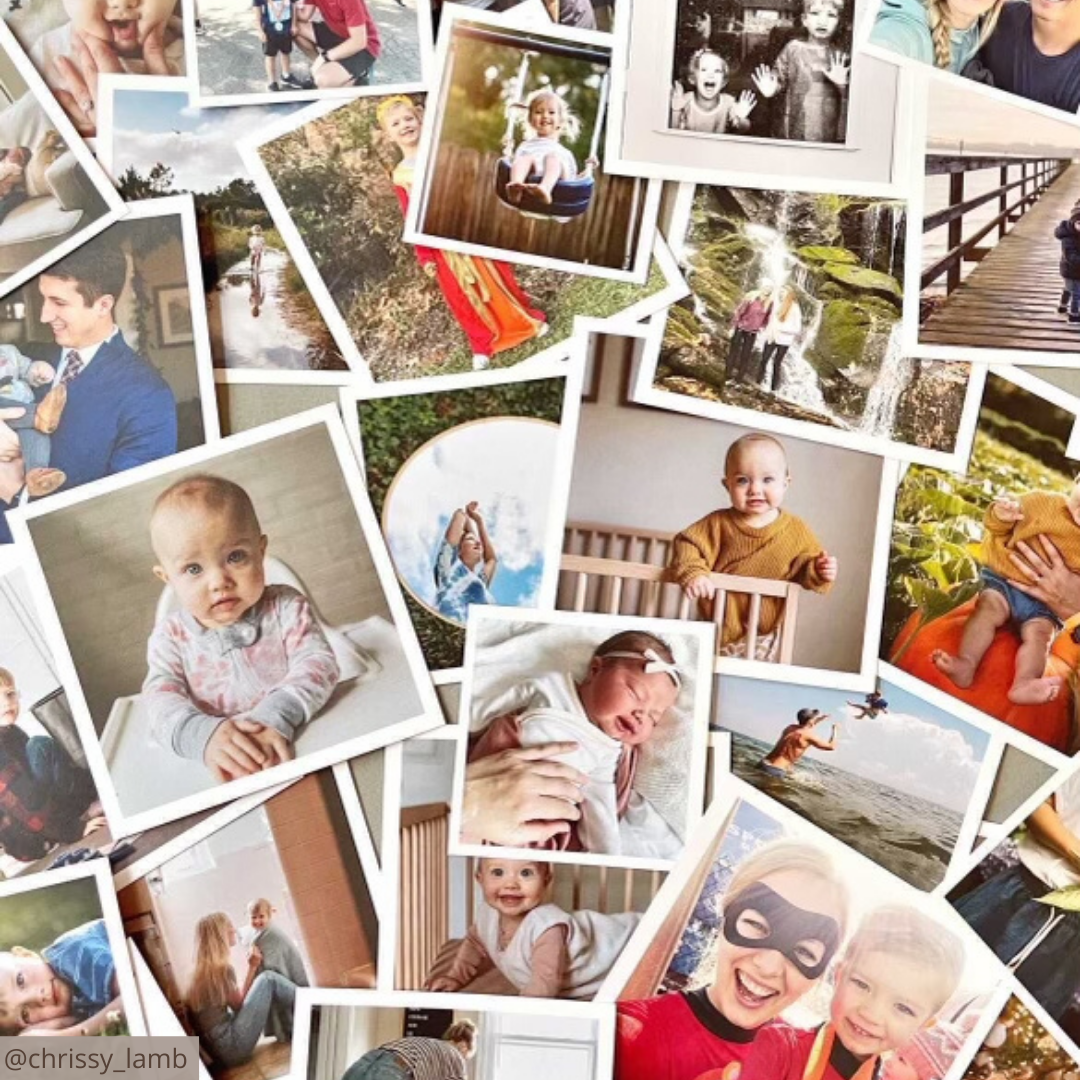 How do you use your Square Prints? Show us on Instagram with our hashtag, #parabopress! We give out special rewards each month to printmakers who show off their new photos. Plus, we just love seeing your prints IRL.