Have you seen our new Photo Prints on Canvas? Each one is hand assembled and displayed with a floating frame in your choice of finish – Maple, Oak or Black.
We have really enjoyed seeing these Canvases adorning your homes for the last few months (thanks to everyone who has shared via #parabopress). So, we've rounded up eight ways that you all have styled your new canvases. Scroll along for inspiration – then head to our shop to make a canvas of your very own.
@brittanyleighball

Brittany hung her canvas in her kiddo's room. She picked a photo the really compliments the brick wall, while the maple frame is a perfect match to his cute little bed.
@darlingnightingale

Lisa's moody art adds a touch of drama to her beautiful airy dining room. The sturdy canvas and oak frame give this lovely art a worthy home.
@katekeeseeoc

Kate used a download from the BFF Print Shop to make this black and white art. The desert-y print fits perfectly in her boho bedroom.
@lindseyleeandtheboys

Lindsey turned a photo of one of her favorite places in Traverse City to create a reminder of its beauty, even when she can't be there herself.
@rokketqueen66

Devin included a canvas print of family photo in her holiday décor. The floating frame is thick enough for our Canvas Prints to stand up on their own.
@sara__pavao

Sara hung this print to encourage her daydreaming – a good daydream can be almost as good as an actual trip. Her 20×30″ canvas print of a dreamy street in Spain completes her cozy desk nook.
@spencer.monk

Spencer turned a family portrait into a canvas fitting of her beautiful blush wall. The 11×14 canvas in its oak frame is almost as cute as the 2 day old nugget in her arms.
@thesaltycanary

Andrea's family photo is sitting pretty amongst her lovely décor. Candles, plants, books and a visual reminder of the folks you love to most – doesn't get much better than that.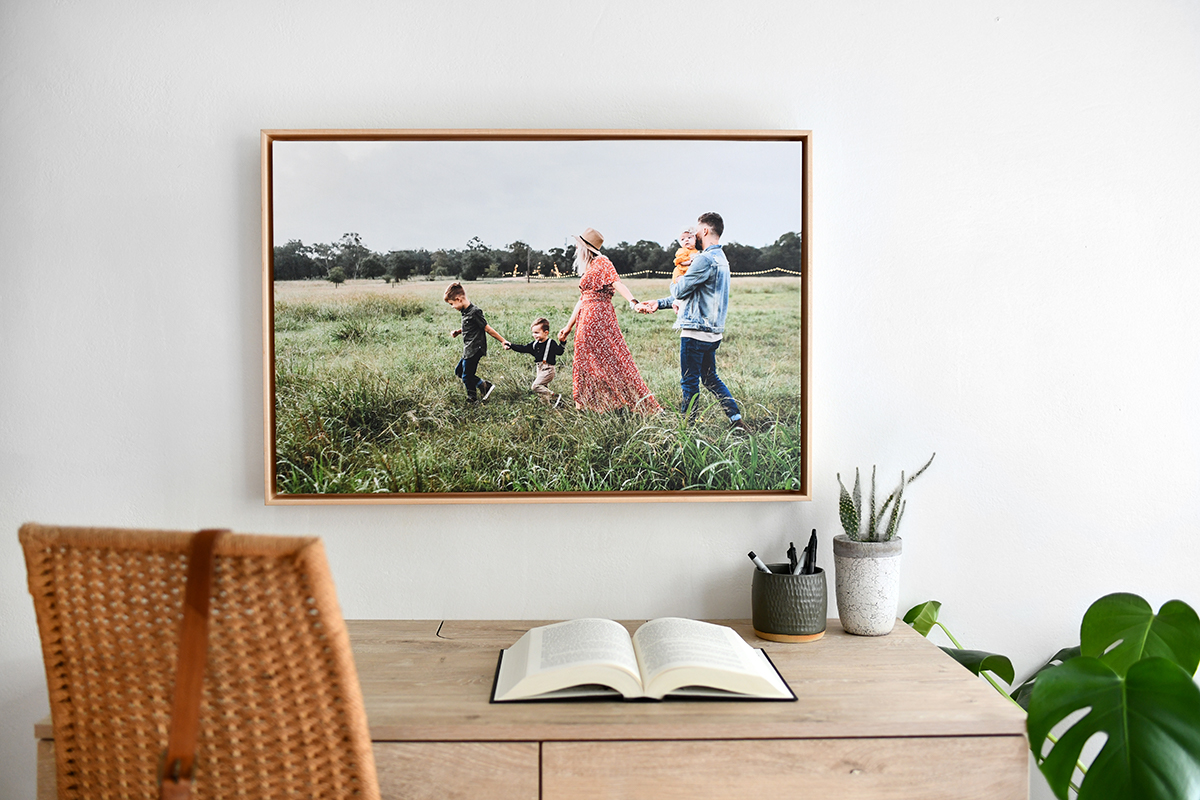 Now, it's your turn
Turn a photo of your favorite people, places, memories, or art into a Canvas Print with a pretty floating frame.
Be sure to share a photo of the finished product with #parabopress, so we can see how you've styled your space.