We've added a new option to our lineup of bestselling Engineer Prints. Say hello to our new 3×3 foot Square Engineer Prints. They're on the same lightweight, easy to hang paper that you love. And fit perfectly on all 3 colors of our 36" Wood Rails.
If you've got a wall in your home that just wasn't quite big enough for a 3×4 foot print, or have a photo that just looks better all squared up, now is your chance to print it up.
Not sure what to print? Here are 7 of our favorite things to print!
1. Photos of your pet
We love printing animals on Engineer Prints! Just grab that perfect glamour shot of your fur-baby, crop it square, and print it up nice and BIG.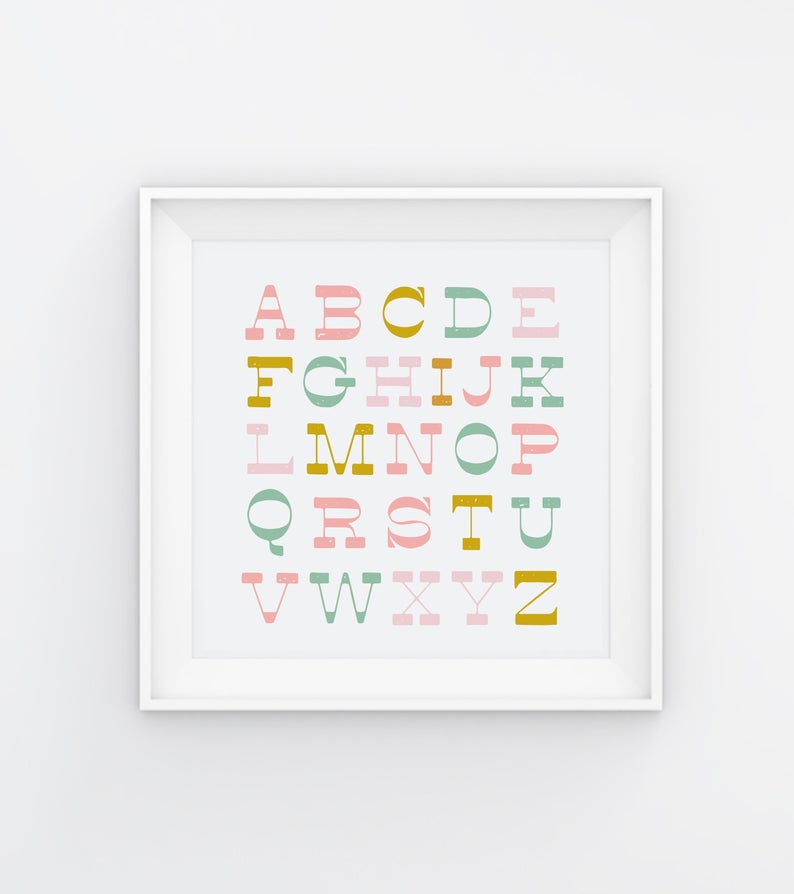 2. Printables for kids' rooms
Little ones are sure to be amazed by the size of these prints. Find a cute image on Etsy (lots are free or very affordable) and download it as a hi-res JPEG.
We're in love with this alphabet poster from junejournal, that's already cropped square!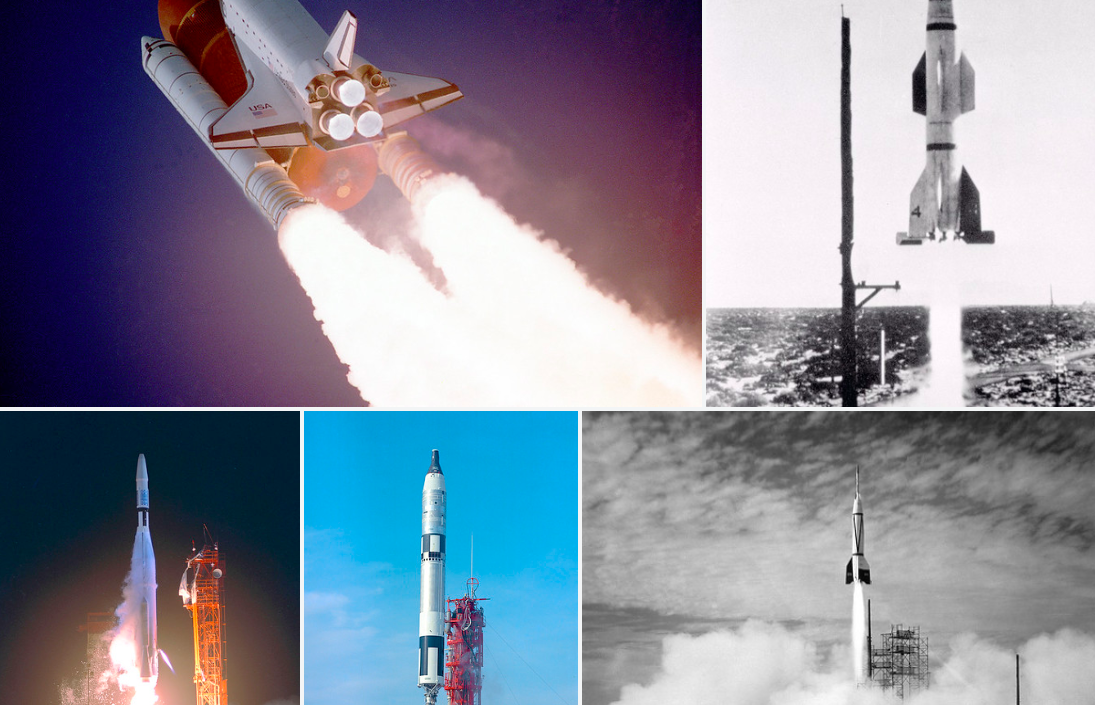 3. NASA photos
The fine folks at NASA rule for reasons upon reasons, but one of our favorites is that they don't restrict the use of their photos. Aside from their logo, any photo on their website is fair game (read all about it in legalese).
They have tons of galleries of photos to choose from! When you find one you like, be sure you hit the "view full resolution" link before you tap and hold to save it to your phone. Our favorite galleries to browse are photos of space walks and rocket launches.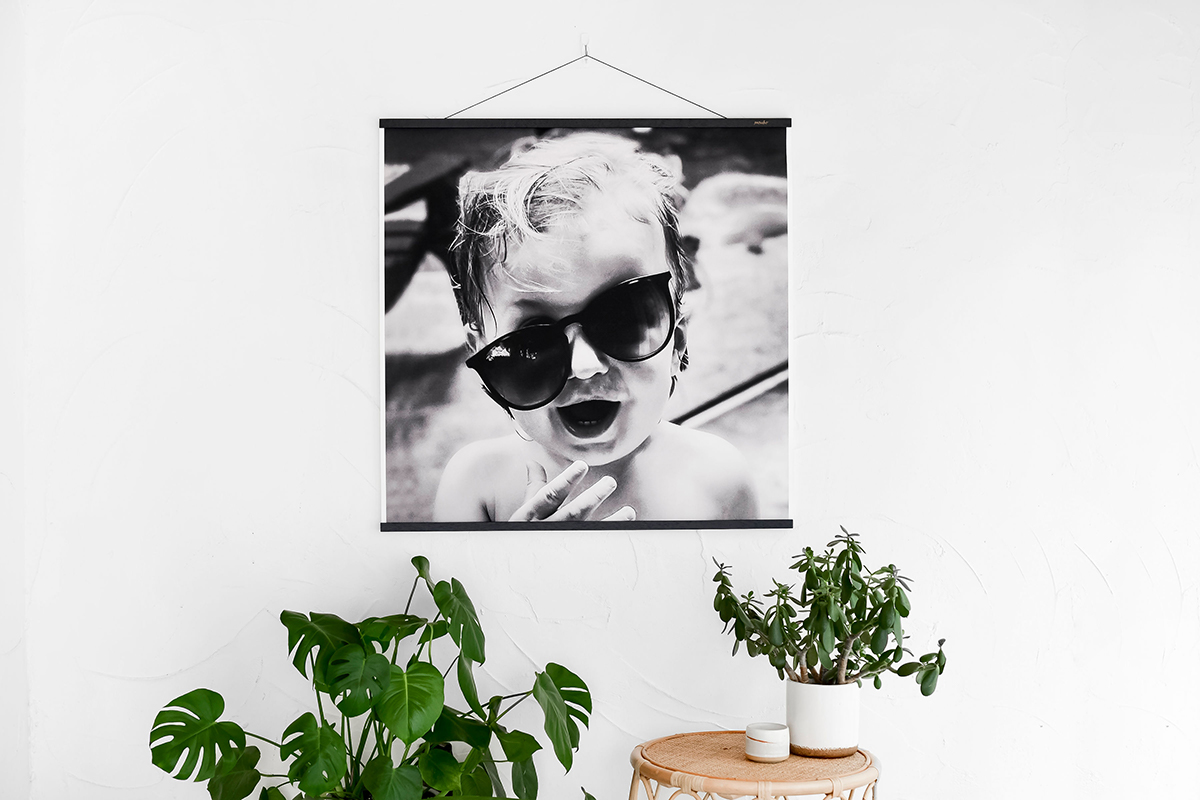 4. Portraits
A 3×3 foot portrait can seem intimidating, but add a black and white filter and a set of wood rails, and you've got an instant, personalized piece of memorable wall art!
And we've got some simple tips for nailing that portrait light, too.



5. Beautiful botanicals
Life-size photos of florals always look breathtaking. It's super easy to head to your local botanical garden, park or backyard and snap one of your own.
Or, head to a free stock photo site (like Unsplash) where you can download high quality images of almost any subject for free personal use.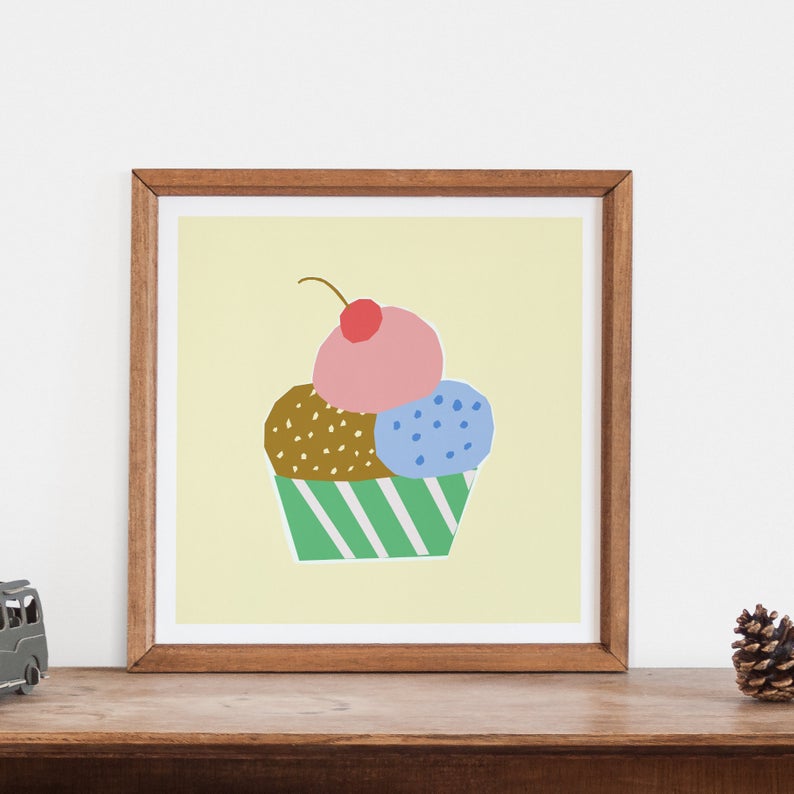 6. Kitchen art and foodie shots
Kitchens are often the last room in the house to be decorated with art – and we think that needs to change!
Once again, we recommend heading to Etsy for some adorable inexpensive food-related printables (like this dish of ice cream by YoYoStudio).
Or snap an Insta of your next meal, add a few filters and get to printing.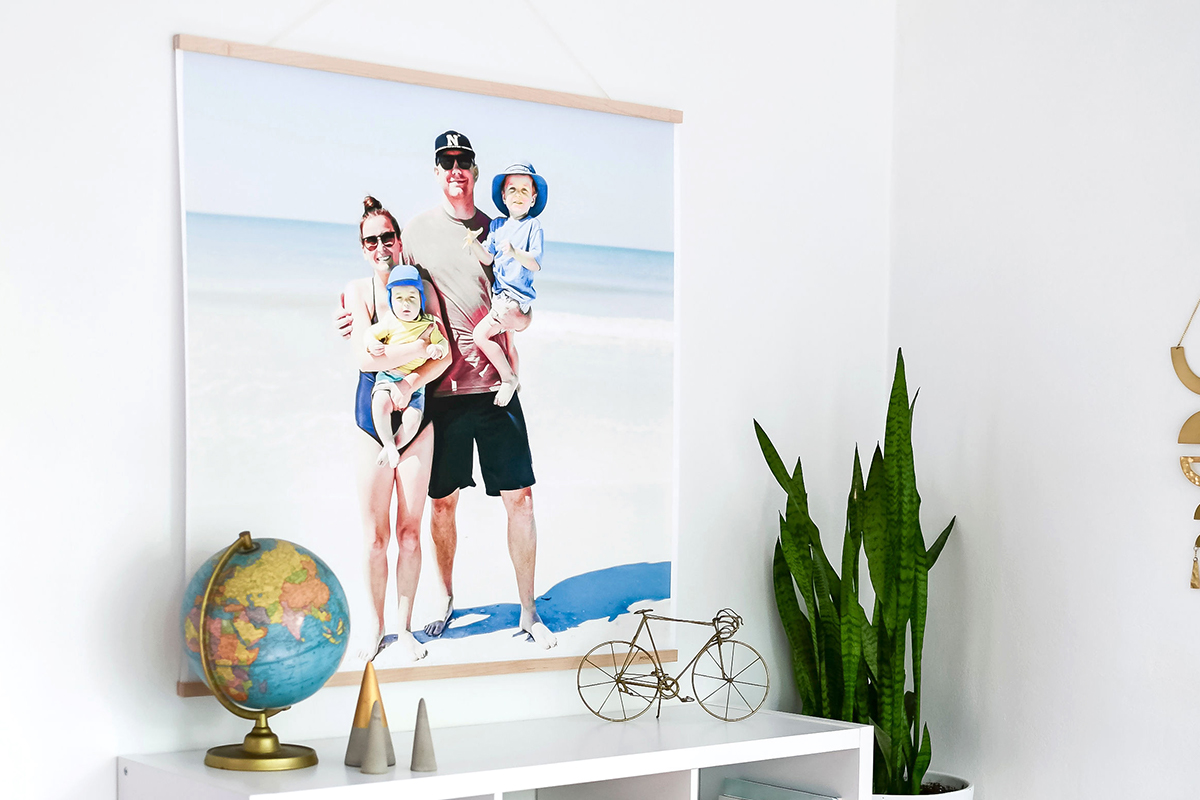 7. Family vacations and travel memories
The best adventures deserve to be printed as GIANT square prints.
Take a recent family vacay or snap that perfect mountain top shot? We guarantee it will look fabulous as a Square Engineer Print.

And now, it's your turn!
Pick your perfect photo or download and start printing up giant 3×3 foot prints of your own!