Thanksgiving through Valentine's Day is known as engagement season … so it looks like we're quickly approaching Save the Date season.
Your Save the Date is the very first of many wedding plans and purchases for a lot of couples, so you don't want to blow the whole wedding budget on them.
So, grab a professional design and print them up on a set of our 5×7 Classic Prints (only $15 a set). Read along for details on where we found these great designs.
Or, send this idea along to a friend who is headed for the altar.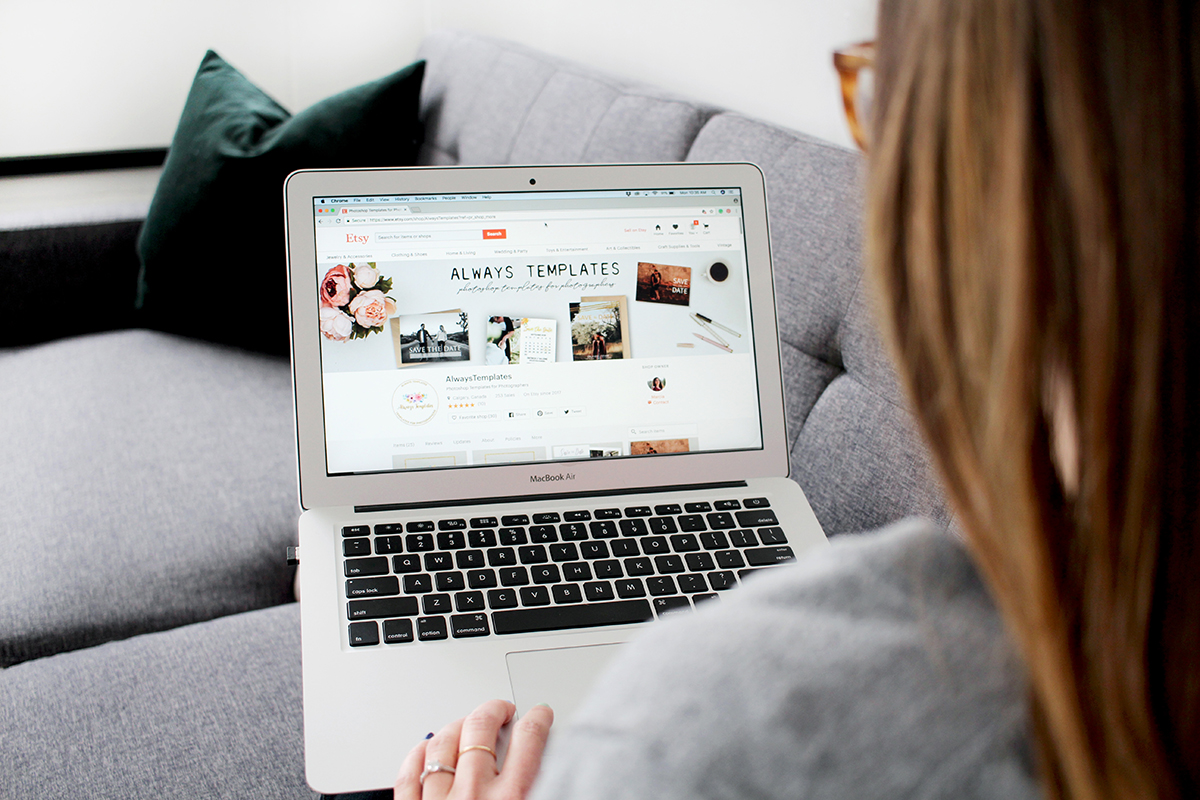 1. Find a Design that Fits Your Style
There are almost endless Save the Date (and invite) templates out there. We found a ton that we LOVE at the Etsy Shop, Always Templates – yup, some of those pictured right up top came from Marcia's cute shop.
Along with Etsy, you can browse Creative Market or Canva.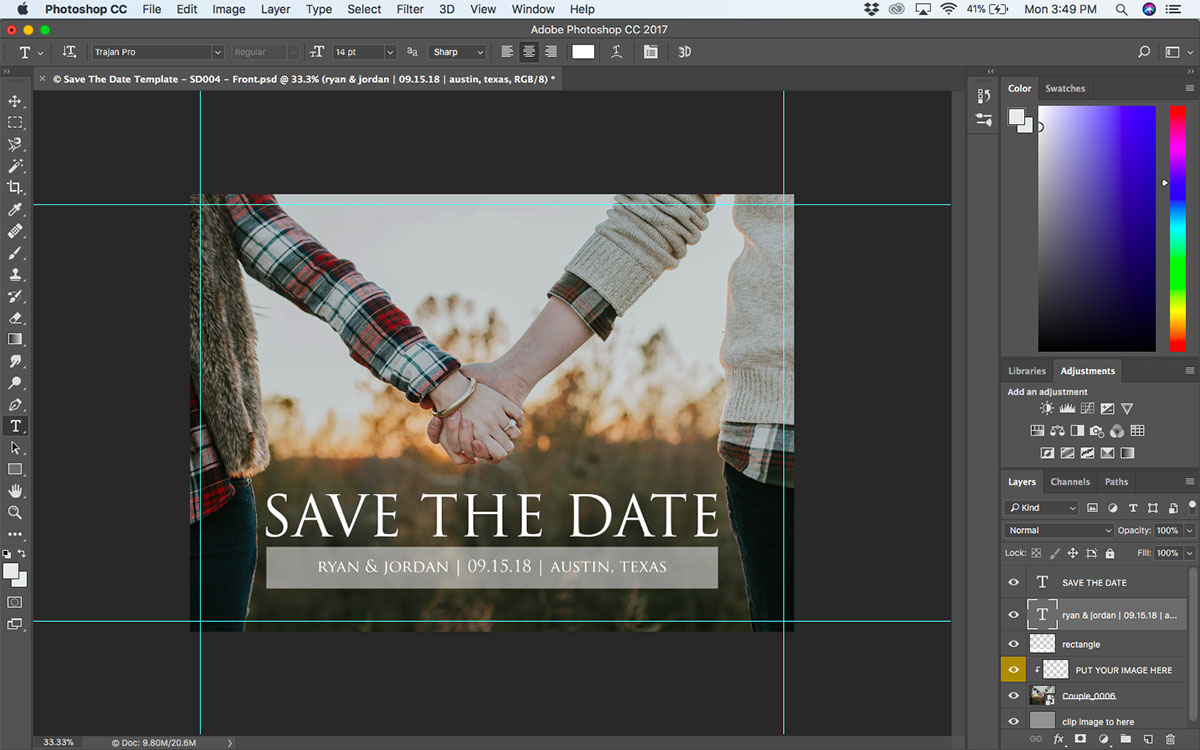 2. Customize the File
Open up the file you've downloaded in Photoshop and edit it to include your photos and wedding date.
If you don't have Photoshop, that's not a problem! Many Etsy sellers (including our pal, Marcia) will customize your file for you for only a few bucks.
If you're using a template from Canva, you can customize it right on their website before you download it.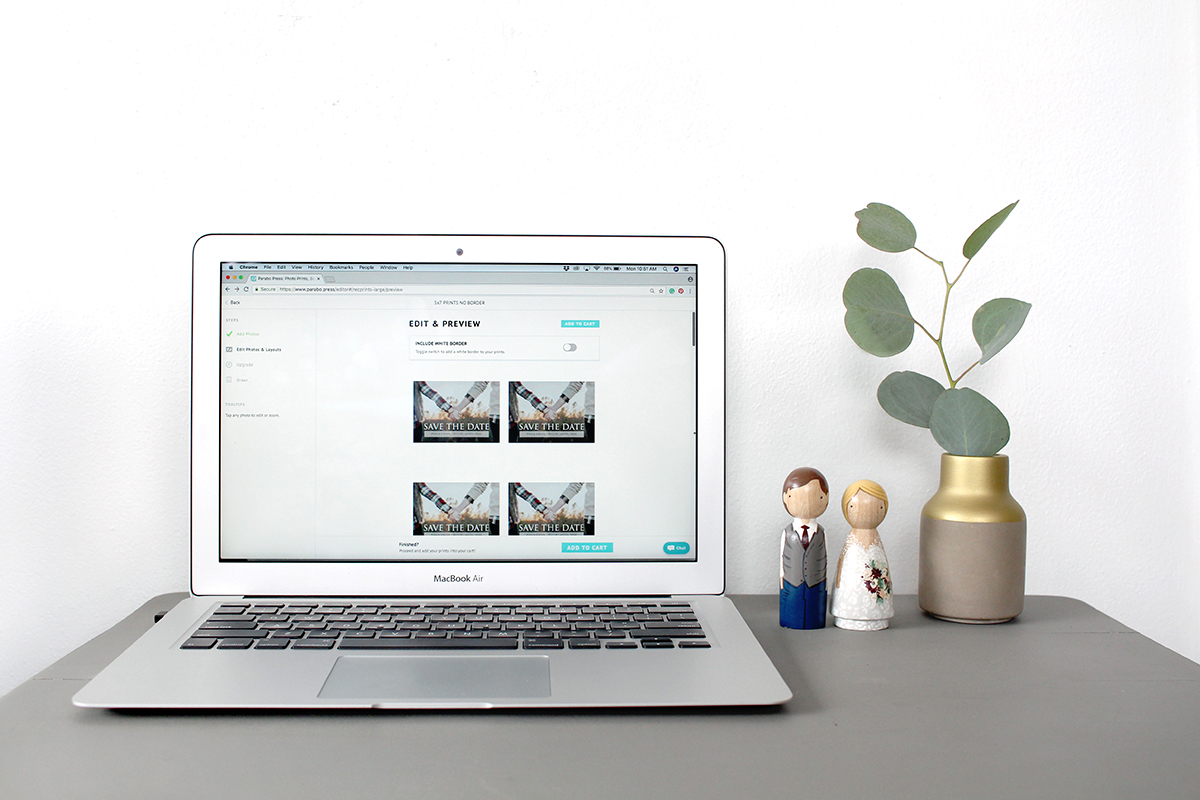 3. Order Your Prints
Once your file is ready, pop on over to our Classic Print page or open the Parabo App and order up your prints on our extra thick matte paper for only $15 for a set of 25.
To order multiple of the same file in the app, tap and hold when you are selecting the photo. You'll then see a counter you can tap up to 25.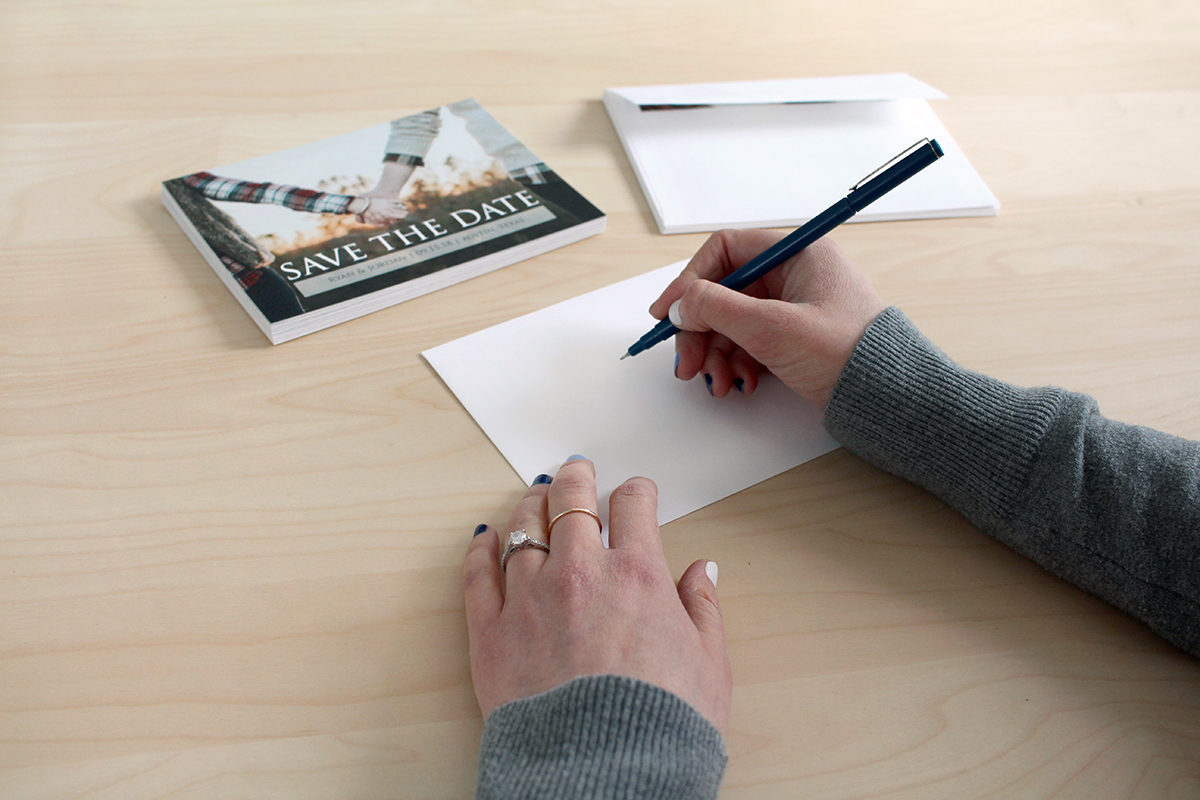 4. Mail Them Out
Our classic prints fit in any envelopes made for 5×7 cards (typically called Invitation Envelopes or A7, they're actually 5.25×7.25).
Write a personalized note on the back to let your friends and fam know just how excited you are to celebrate with them, and drop them in the mail with a standard stamp.
Now, onto the next one thousand little wedding plans and then … the PARTY!