We are over the moon about our brand new Framed Photo Grids! Creating an elevated photo display has truly never been easier.
While we're sure there are endless photo combinations, styling techniques, and layouts to make these look amazing — we pulled together 5 super beautiful displays to get your creative juices flowing. Without further ado…
Fresh & Bright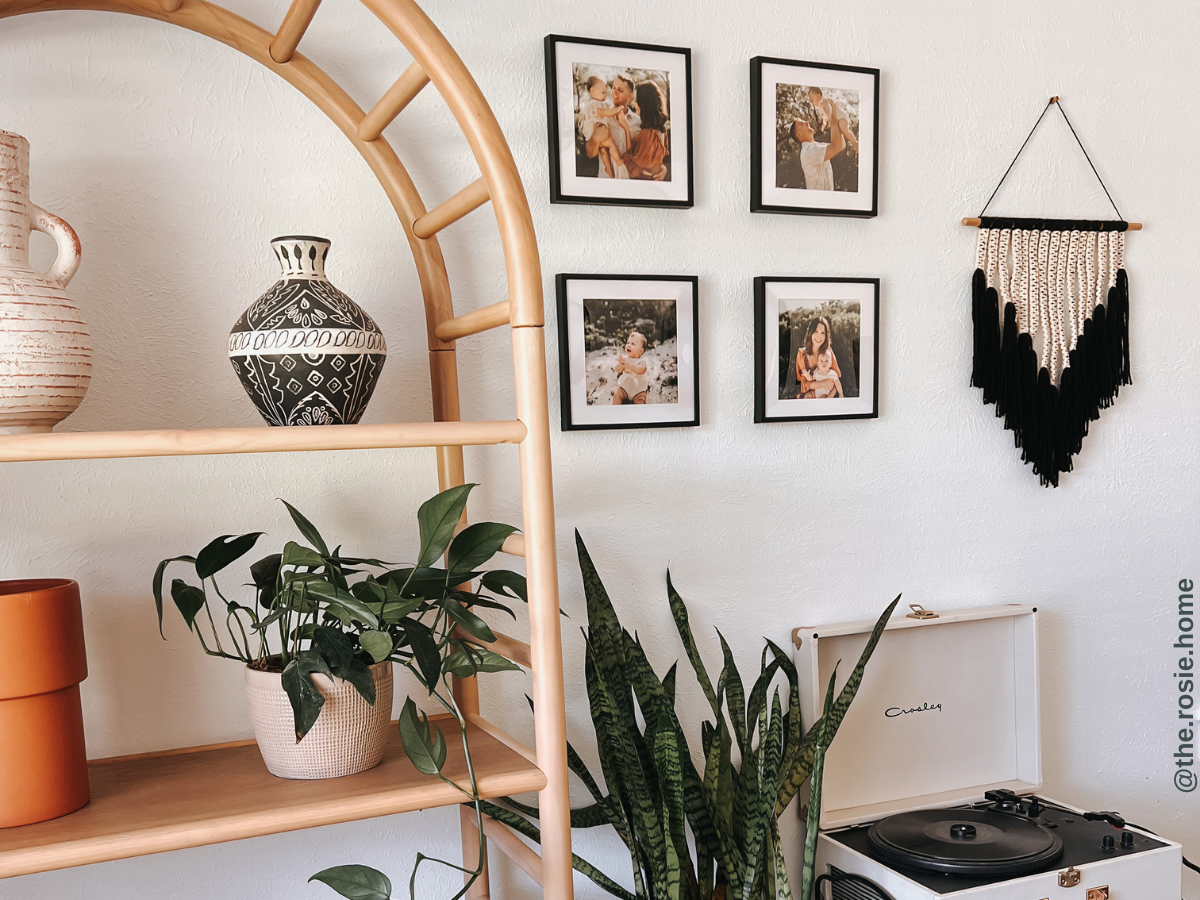 We're obsessed with Rachel, @the.rosie.home's, lively wall! With thriving plants and pops of earthy oranges, we'd throw on a record and soak up this serene space any day. "I have been in the floral design industry for almost 10 years and it has transformed into a love for home design. I absolutely love our framed photo grids since they allow me to capture precious moments and place them around our home. The design is smooth and pairs well anywhere you decide to put them."
Family Memories Galore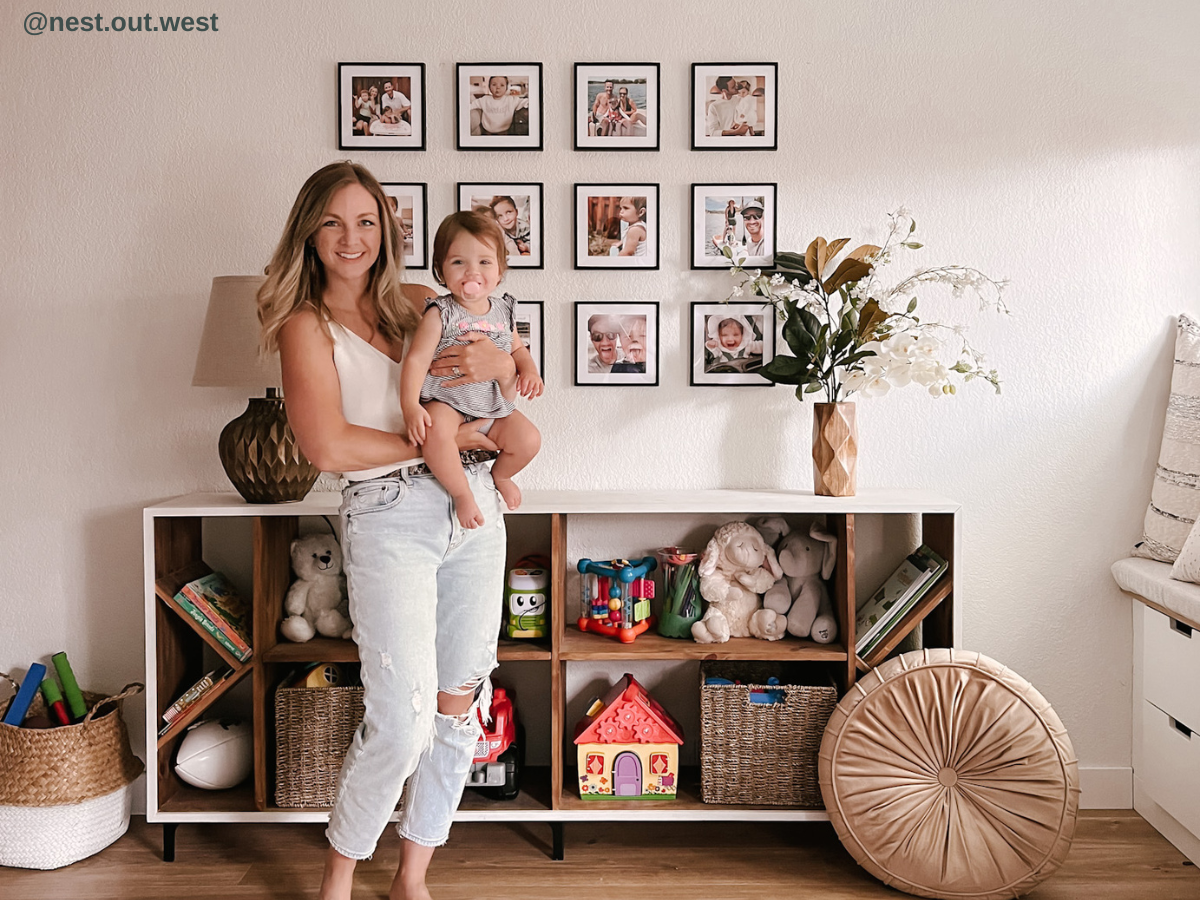 Cait, @nest.out.west, went with a set of 12 so her kids will be reminded of family memories every time they reach for a toy. "We needed something to fill up a large amount of wall space … This 12-frame grid wall set was the perfect size, and I love that the photos all came beautifully printed, matted, and ready to hang! They're so lightweight that I'm not concerned at all about them falling. It's made such a difference in how 'finished' this space feels now that there's a personal family touch on the wall!"
Bury Us In Neutrals

Jhonny, @jhonnycurran, swapped out books for a beautiful set of B&W Framed Photo Grids. We love how polished and neutral her display turned out!
Hold Onto Your Wedding Day Forever

Mahria, @oursmalltownsquad, framed a collection of gorgeous wedding photos. What was once an ordinary hallway is now full of so much love!
The Minimal Bedroom of our Dreams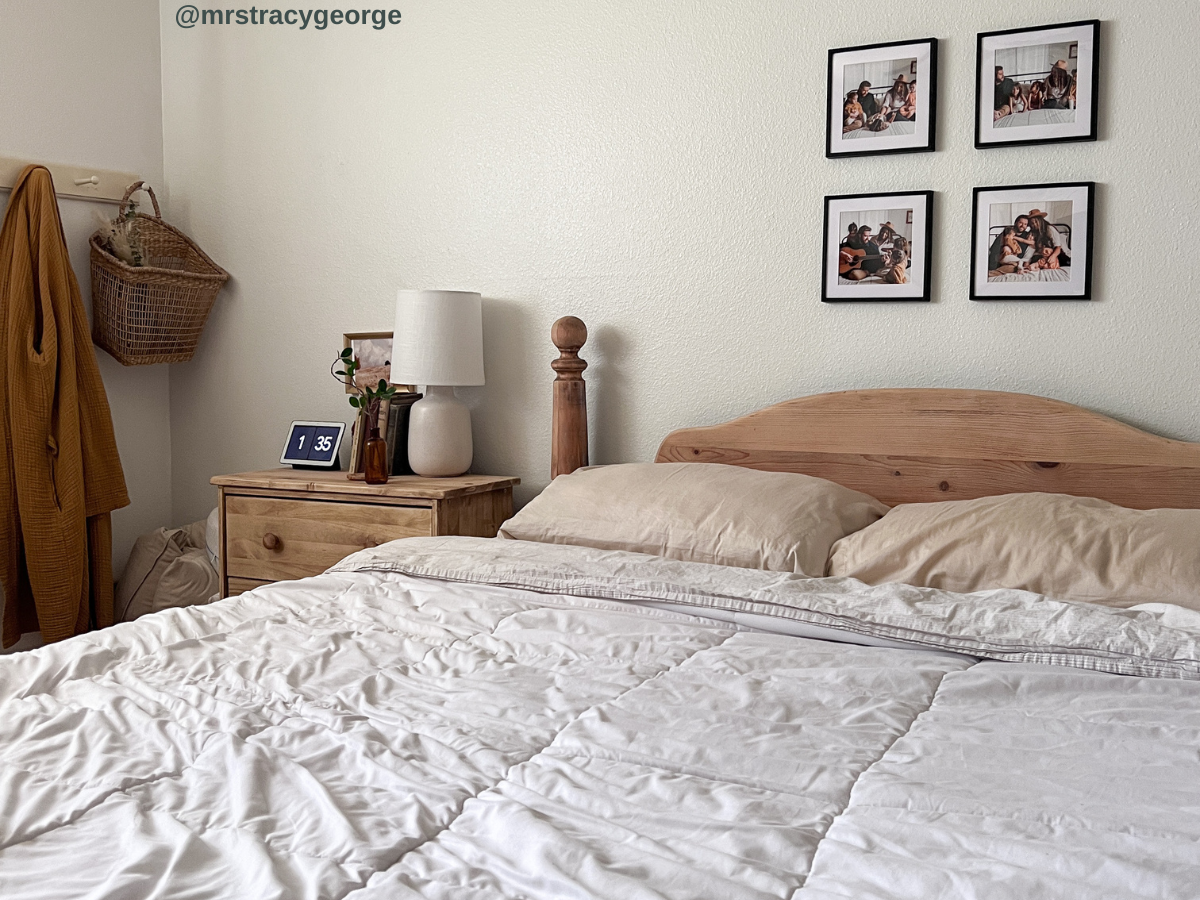 Tracy, @mrstracygeorge's, frames look right at home with her calming bedroom aesthetic. We'd press snooze all morning long! "Our gallery wall is a great way to show off our favorite family photos. Say goodbye to the hammer and nails! I loved how easy each frame was to put on the wall, it made putting up a gallery wall much quicker and way more fun! I didn't even have to get the photos printed somewhere, the printing and framing is already done for you. Perfectly done!"
What are you waiting for?! Create your Framed Photo Grid set today.