We love sweater weather as much as the next guy. But here in Wisconsin (home of Parabo Press HQ) February is sweater and slippers and several candles and a mug of tea and a couple wool blankets weather.
It's our favorite time of year to cozy up our homes and our décor. See how we make the most of this snowy time with ten great ways to embrace the coze.
(Click any of the photos in this post to get to more info.)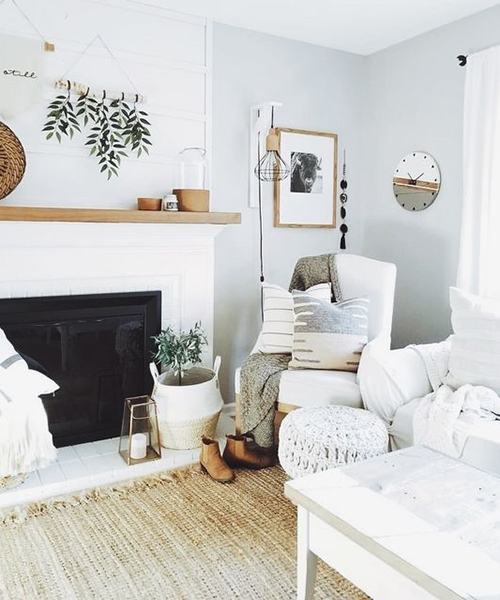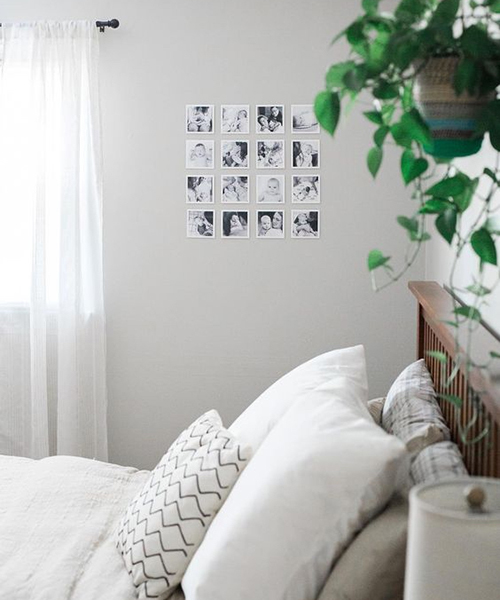 Calming Colors
Take a cue from mama earth. Winter is a great time to keep it calm with greys, creams and other neutrals.

Blankets, Blankets, Blankets
The more blankets the better. They bring so much into any roomscape – texture and snuggle potential.

Light a Fire (Even if it's tiny)
As much as we love a roaring fire, an arrangement of cozy candles give a similar vibe (with way less wood chopping).

Surround Yourself with Loving Faces
Of course we're throwing in a plug for printing up your photos! Don't let the winter get you down, fill your space with memories that make you smile.

Take Time for Tea
Tis the season for hot drinks! Grab a mug of herbal tea (we'll take anything with lemongrass, please) and pick up a good book, or journal a little – warm up your belly and your soul.

Keep it Sunny with Touches of Gold
The sky may be grey but your decor should still shine. Gold accents go great with wintery neutrals. Put your photos in gold frames – like the this one from Parabo Press.

Get Inspiration from Art
We're printing up art from a couple of our favorite artists on Etsy – Daniel Hobday and The Printable Studio.
Dan's paintings are simply serene, while Roxanne's minimalist pieces pair well with any décor.

Warm Up Your Lighting
Take advantage of longer dark hours to curate your lighting. Sorry Sun, we'll take it from here. Let lamps and string lights set the mood.

Bring the Outside In
Mother Nature might be taking a break outside, so this is the perfect time of year to bring greenery inside. Practice your flower arranging or adopt some houseplants.

Get Cozy Together
"In with the cozy, out with the lonely" we always say … okay we just made that up. But winter is a great time to invite friends and neighbors into your home for tea and of course cookies and cozy conversations.

We hope this posts inspires some more coziness in your life!