We love arranging things – flowers, cheese boards, brunches … but most of all we love arranging pretty little vignettes around our homes.
So, we're going to teach you all of our tips. Five simple things to keep in mind when arranging your décor.
If you have an empty corner, a sad side table, or a shelf that just needs a little something – learn to think like a designer and you'll be decorating like a pro in no time.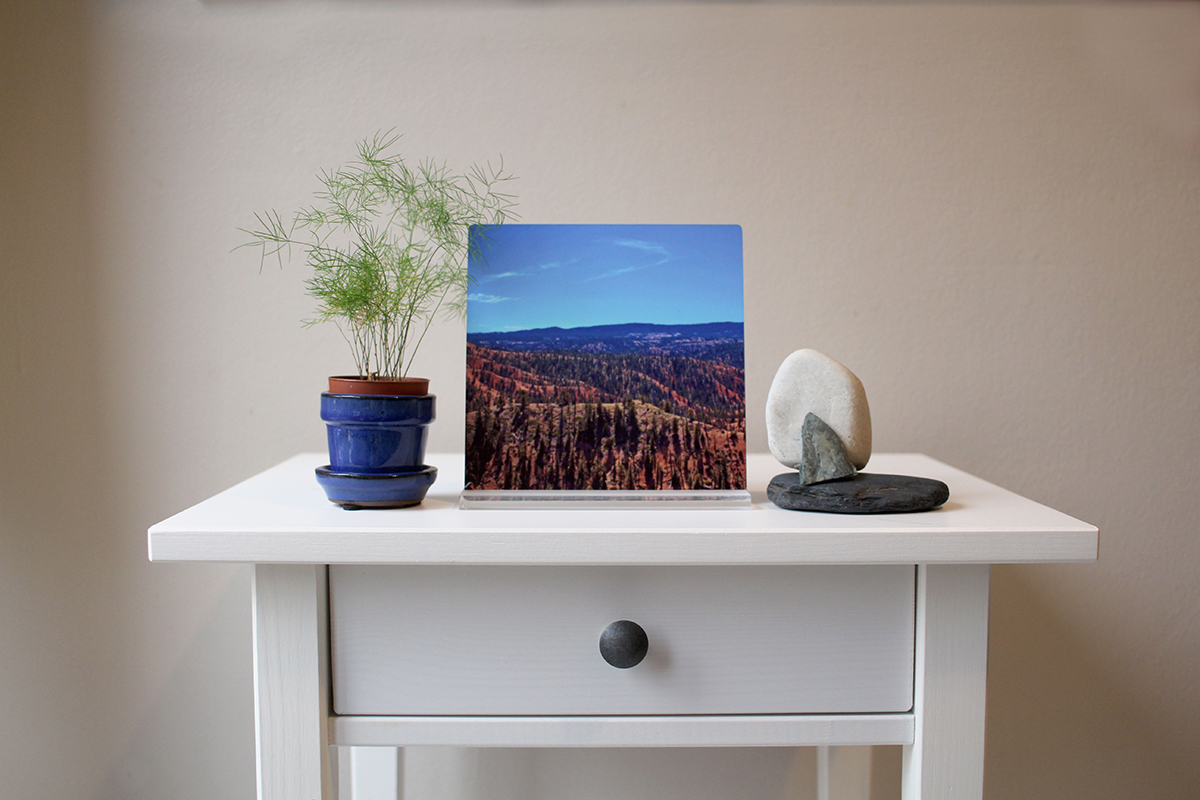 First Up: Focus
Before you start adding elements to your arrangement, choose a focal point – the one thing you really want to highlight in your arrangement. It could be that vase from grandma, your favorite candle, or your new print.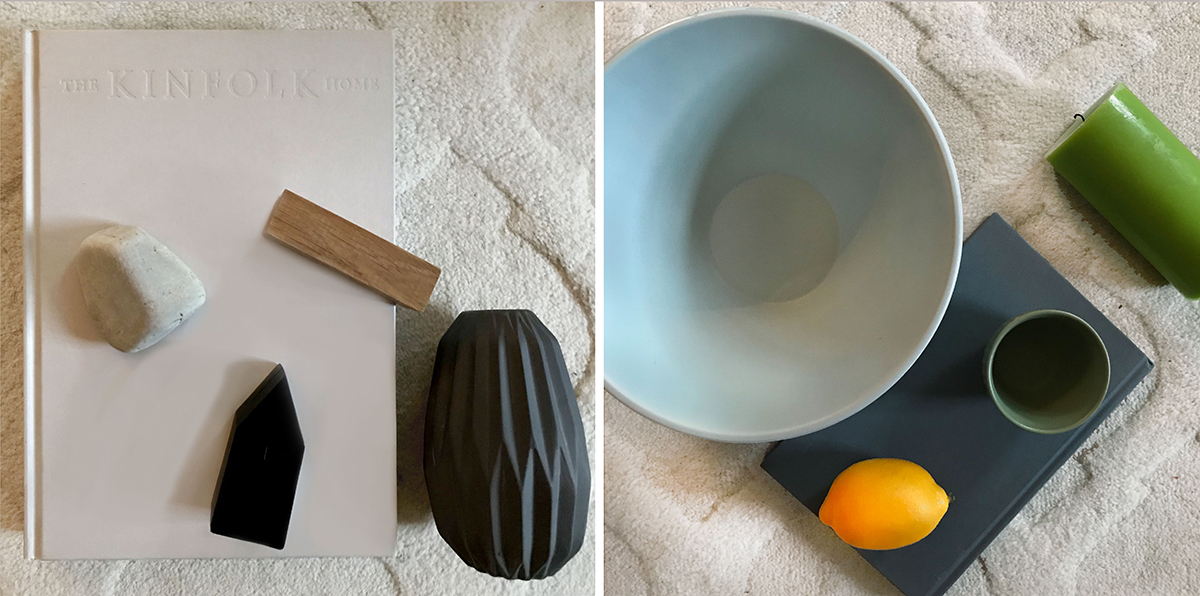 Color Coordination
To keep things simple try to stick with one color family accompanied by neutrals.
What's a color family? Anything your least artistically inclined friend would lump under the name of a basic crayon color. (You say, "navy, cerulean, robins egg, denim, tiffany" your pal says, "blue").
What's a neutral? Think white, black, grey or any earthy-tone in or around the beige family. But don't let the name fool you, neutrals don't have to be boring. Bring in some white marble, a beautiful light oak (like our Wood Block photo stand), or a particularly interesting grey stone you picked up in the park.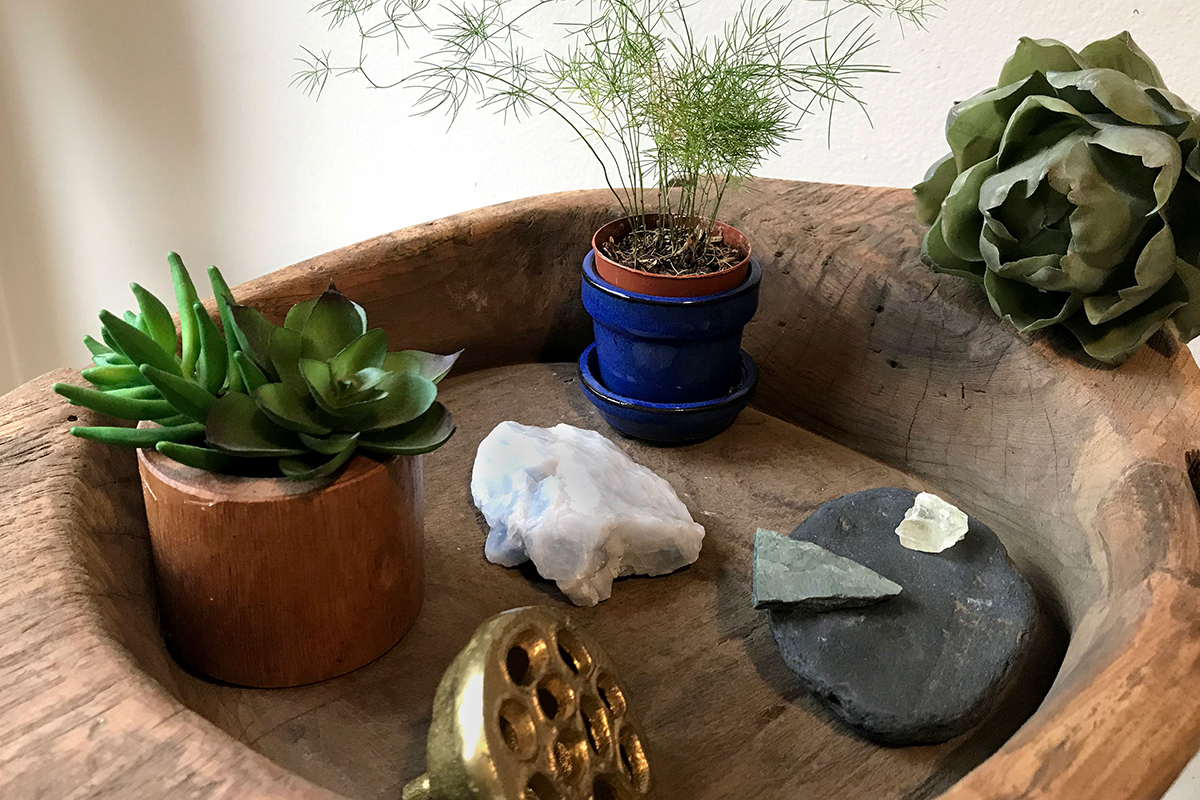 Shape it Up
Mix things up. Make sure your arrangement isn't all rectangles. We love books, frames, prints, boxes, but it's important to incorporate other shapes.
Add an organic touch by bringing in a plant, a pretty rock, or even a shape or pattern from nature on one of your items or in a photo print.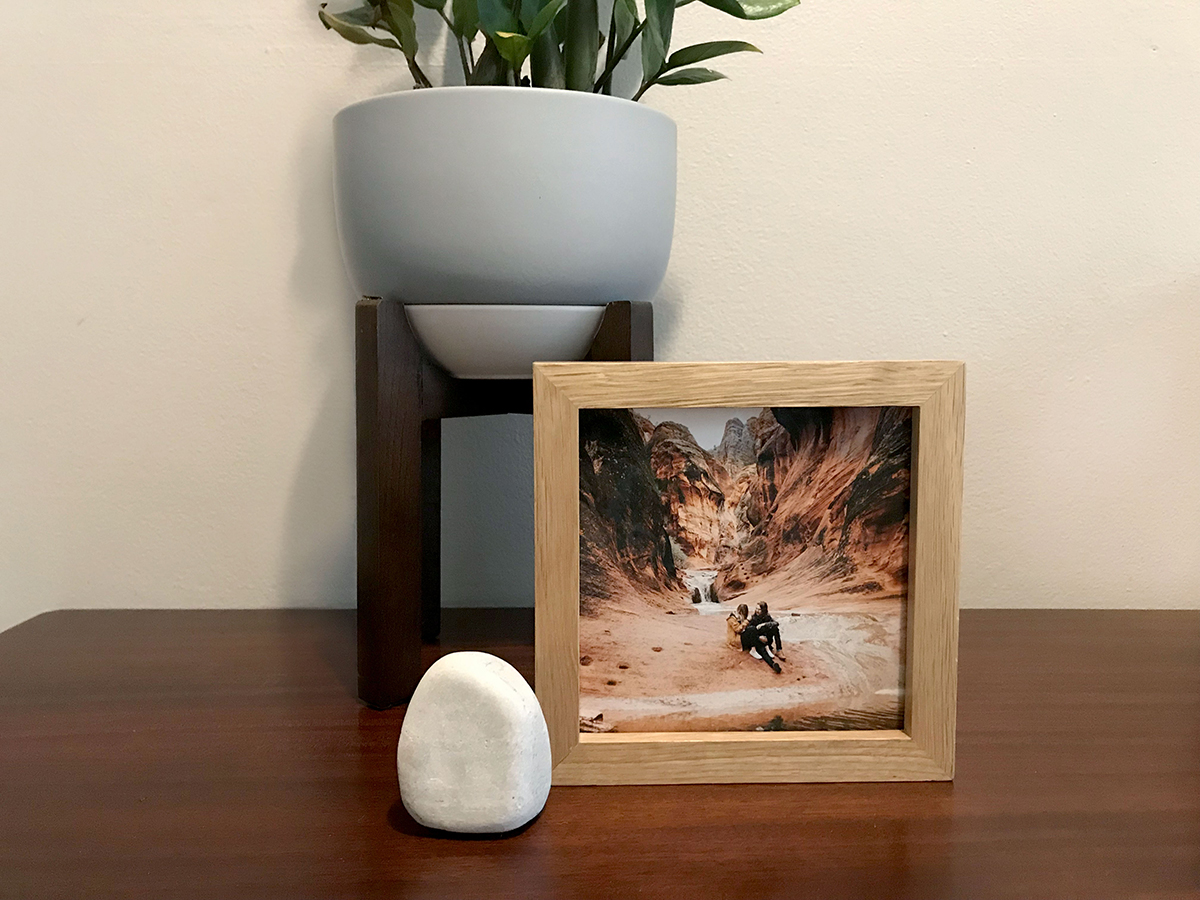 Different Dimensions
Another way to add interest to your display is to include lots of layers – overlap items, stack them up, go nuts.
Choosing items of different sizes and heights is a good way to ensure you'll have lots of dimension right from the start.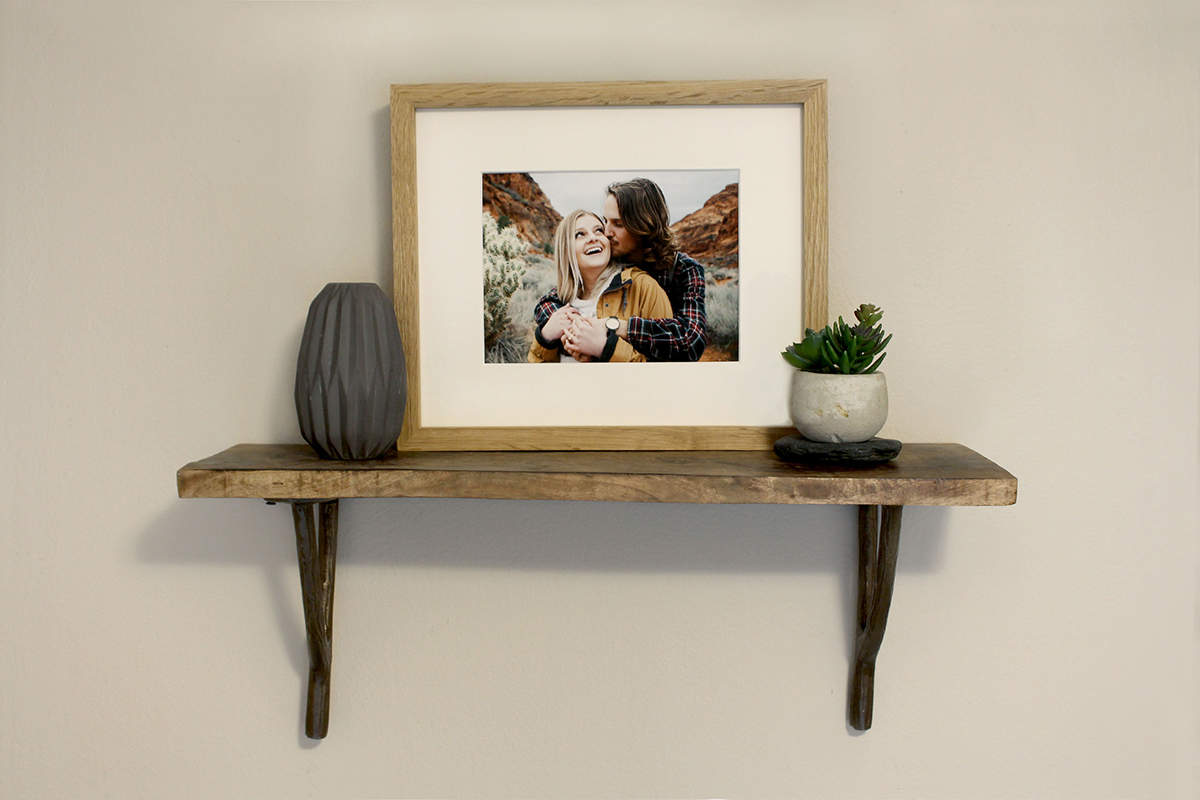 Bring the Balance
The final thing you'll need to grab is your intuition. Look at your arrangement and check for balance.
Make sure all the colors look nice to your eyeballs. Is there one piece that looks out of place? Once you feel like your pieces are getting along harmoniously – you've nailed it!
Now, turn your favorite photo into a new piece of home décor and happy arranging! Show us your favorite nook with #parabopress, we love to see what you come up with.