Want to decorate with a GIANT 3×4 foot Engineer Print and Wood Rails, but not sure if you have a photo big enough to print?
For making a truly stunning statement wall, we like to search the site Unsplash.com. It's full of beautiful photos that make for beautiful Engineer Prints. The photo of wildflowers at the top of this post came from Unsplash. The best part is that all of the photos on Unsplash are free to download and really high quality – just perfect for turning into a big big print.
Read along for more inspiration and links to some of our favorite wall-filling photos, all available for free on Unsplash.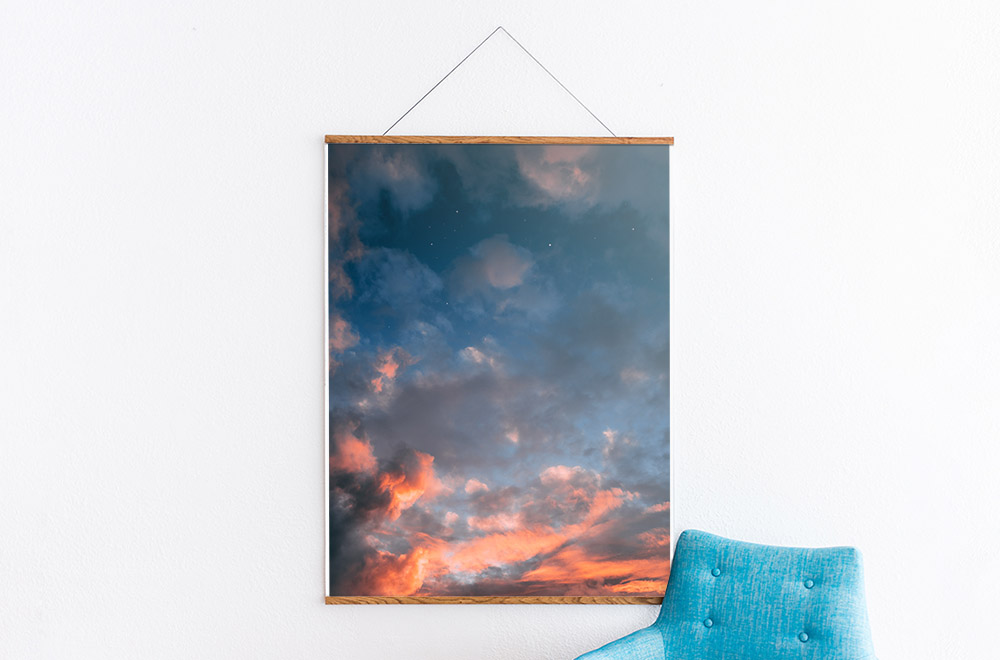 A window to the perfect day
You can find many beautiful photos of the sky on Unsplash. Search for your favorite weather pattern – fluffy clouds, clear night sky, snowy sunrise … and find a photo you love. Hang it any place you wish you had a window and you can look out into a perfect day anytime.
Download this starry sunset right here.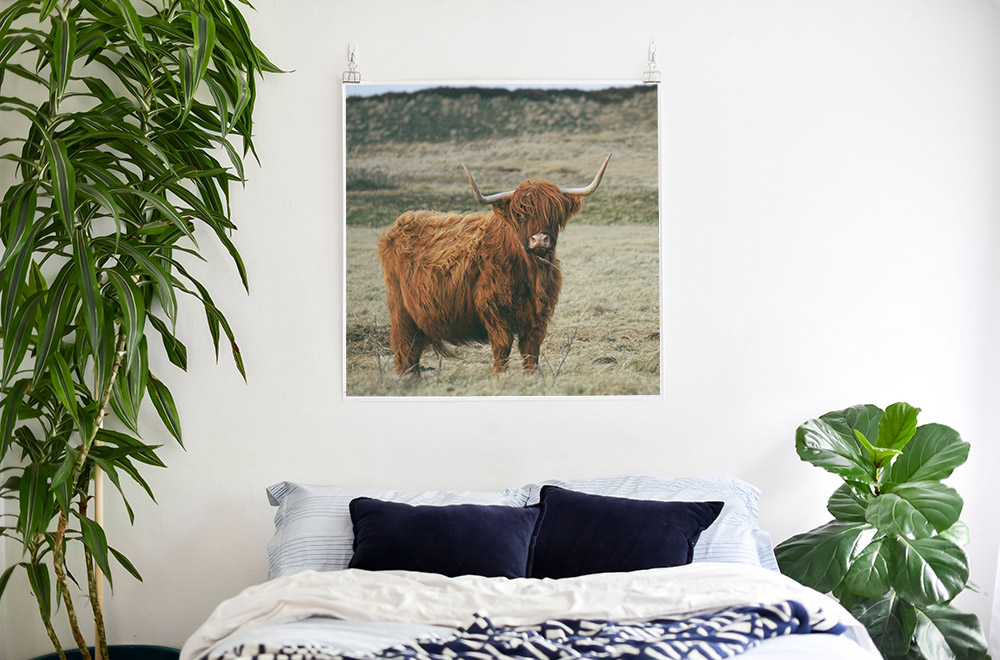 Add style with shaggy bangs
We've found that unkempt bangs look best on your wall not your forehead. There's something so loveable about Highland Cattle and Unsplash has no shortage of photos of these fuzzy friends to choose from.
Our print features this photo right here.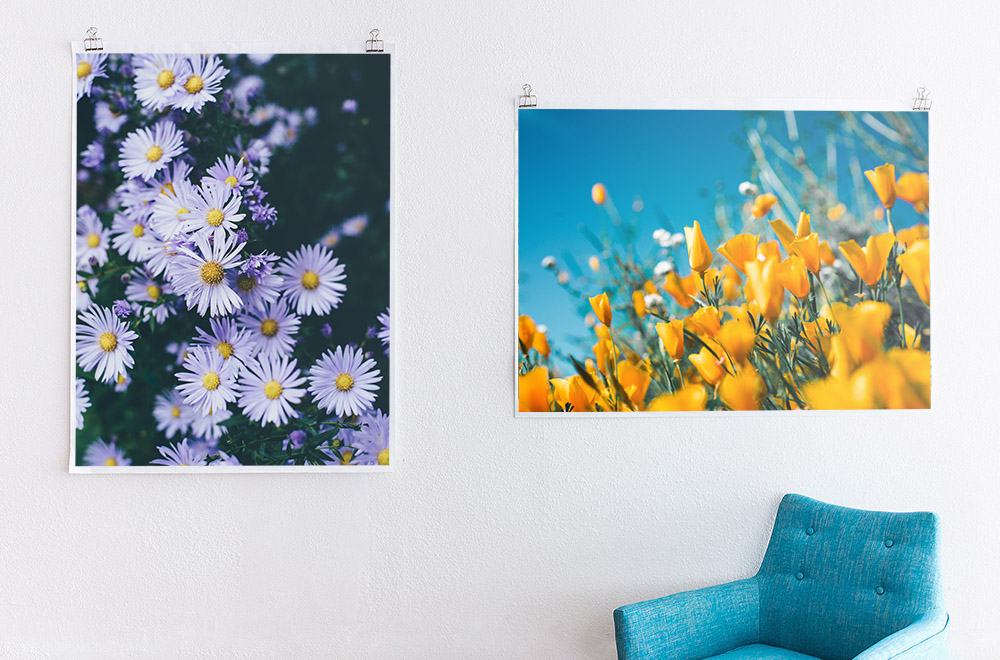 Fresh flowers that never fade
It's the next best thing to bringing home a beautiful bouquet of your favorite blooms. Plus, a print won't trigger any allergies or cover your floor in petals anytime soon. You're sure to find a floral photo to match any decor, whether you're looking for a touch of red, yellow, white or pink.
Or the light lavender daisies and orange 'golden' poppies we chose.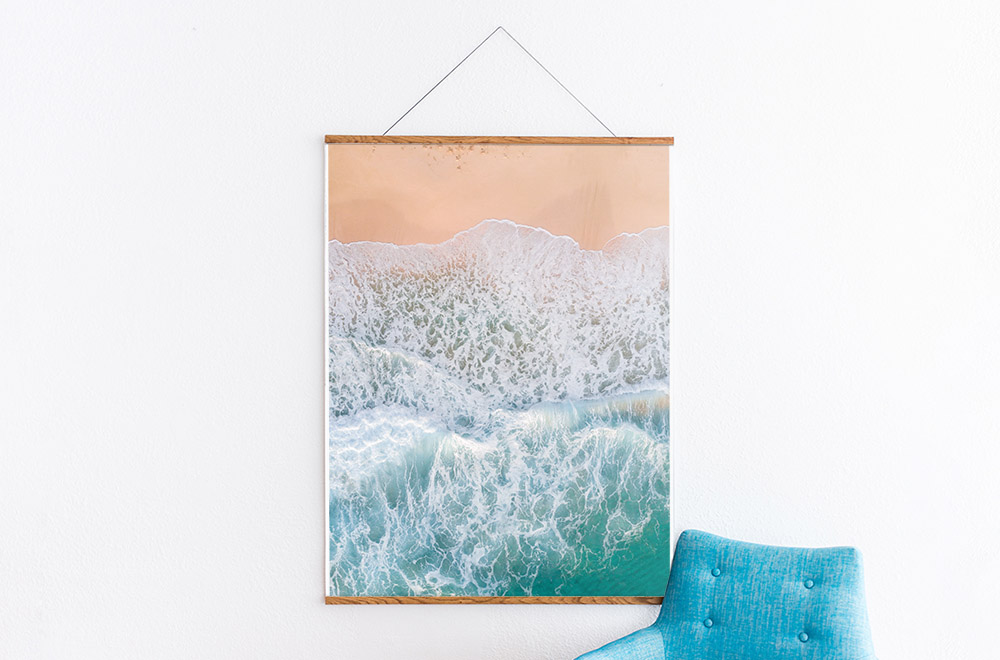 See what the birds see
Aerial shots are a fun way to add an abstract touch to your decor. Bring in the perfect color palette provided by mother nature with a unique perspective.
This serene beach scene has a stunning painterly quality.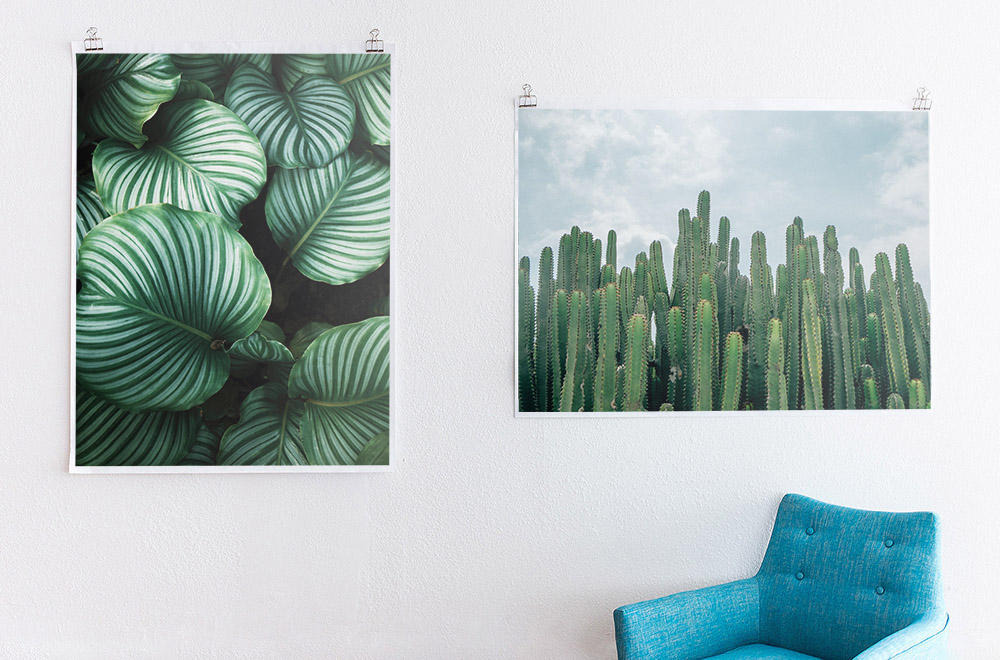 Finally, an everlasting houseplant
Make your space Jungalow-chic without the responsibility of a consistant watering schedule. Greenery brings a sense of calm to any room, and you'll get tons of calm from a 3×4 foot print.
We went with beautifully bold leaves and a crowd of cacti.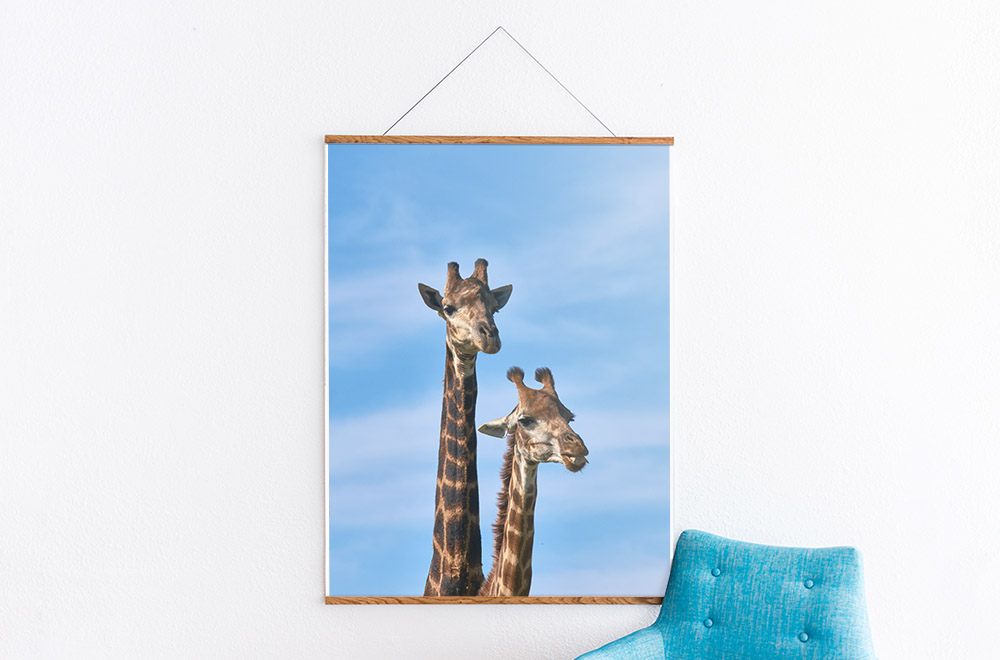 Print up a couple pals
Whether it's a majestic cheetah, plucky penguin or a mound of meerkats, your favorite animal will be happy to keep you company as it hangs out (or up rather) on your wall.
Bring home a pair of giraffes.
IT'S YOUR TURN!
Head over to Unsplash.com to pick out a photo that you can't live without. Then, come on back to Parabo Press and go big with a GIANT 3×4 foot Engineer Print.Hang it up with a set of Wood Rails or the Large Skeleton Clips we've also featured throughout this post.