Just because you can eat a ham sandwich without mustard, doesn't mean you should. Similarly, you can print any photo without editing it to perfection first. But, we like things spicy! So we've got enough photo editing apps on our phones to fill the vast shelves of the National Mustard Museum.
Apps to tweak the focus, apps to make collages and whole-grain apps with horseradish. Read along to find out our very favorite photo editing apps, all available on your Android or iPhone!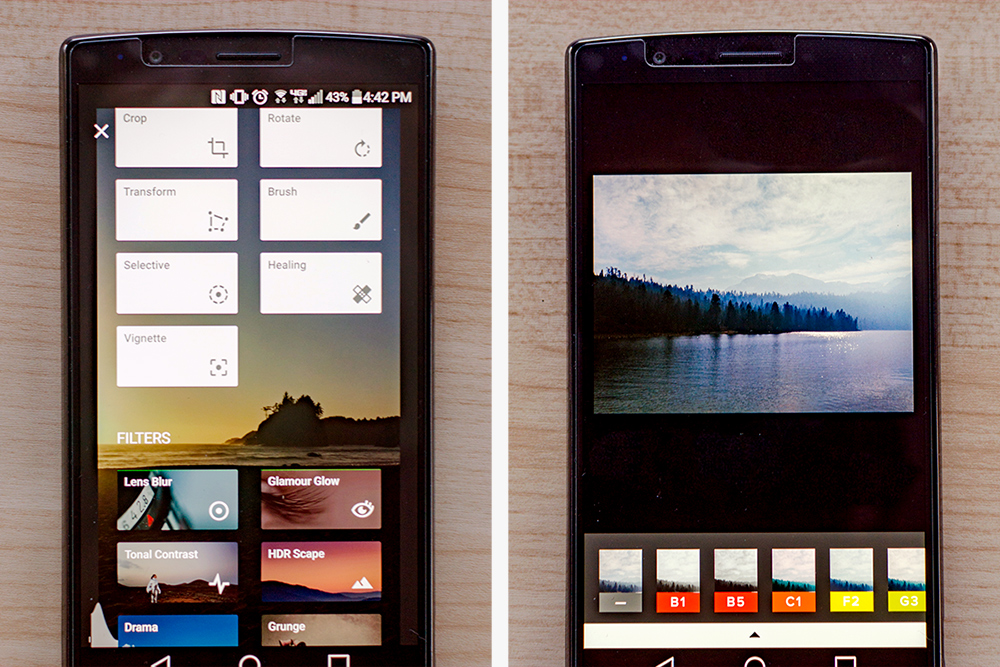 Our favorite app for major editing is Snapseed. It's got your basic editing tools and more. Our favorite is feature is selective editing. You can choose a small part of your photo at a time, to edit. Fix uneven lighting and other pesky problems. Plus, Snapseed just introduced RAW editing for Android phones that can shoot RAW.
We just can't get enough of VSCO's beautiful filters. They have a huge range of filters, that you can adjust the intensity of (a must-have in the filter world), along with your basic editing tools. We especially like the skin tone slider. It's perfect for portraits.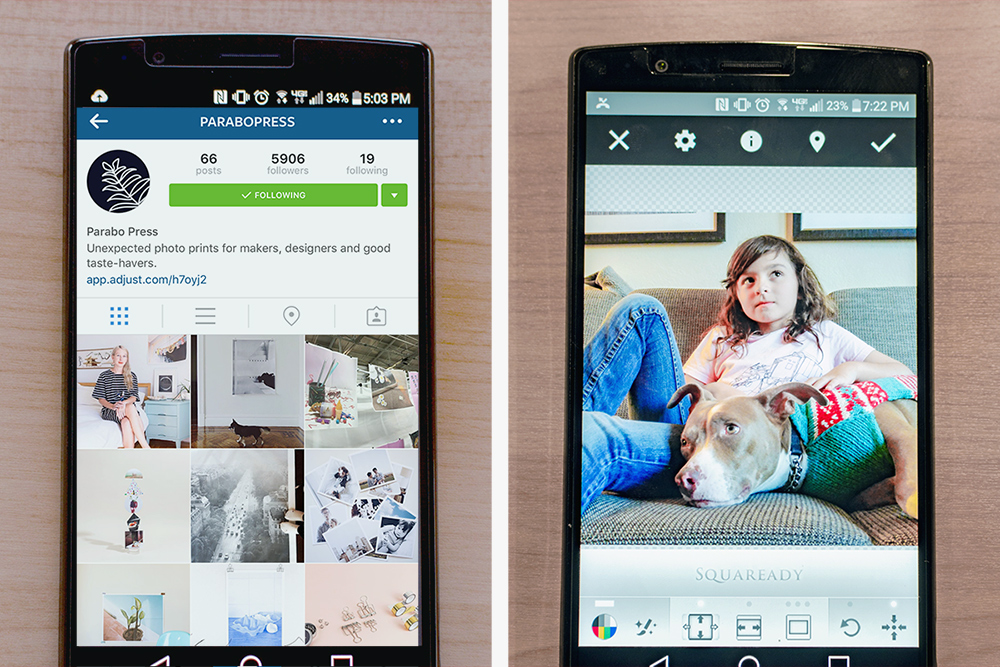 Instagram is an all-in-one app. You can edit and share in a flash, and then browse others' photos for inspiration. But why are we explaining Instagram to you? Hehe. Everyone loves Instagram! And, you can pull your IG feed directly into the Parabo App (Android/iPhone) to order prints.
This gem lets you put bars along the top/bottom or sides of your photo, so you can post a non-square photo to Instagram. Yeah, we know you can post a non-square to Instagram now, but some of the purists among us are slow to accept that. We like to give our photos extra breathing room with Squaready.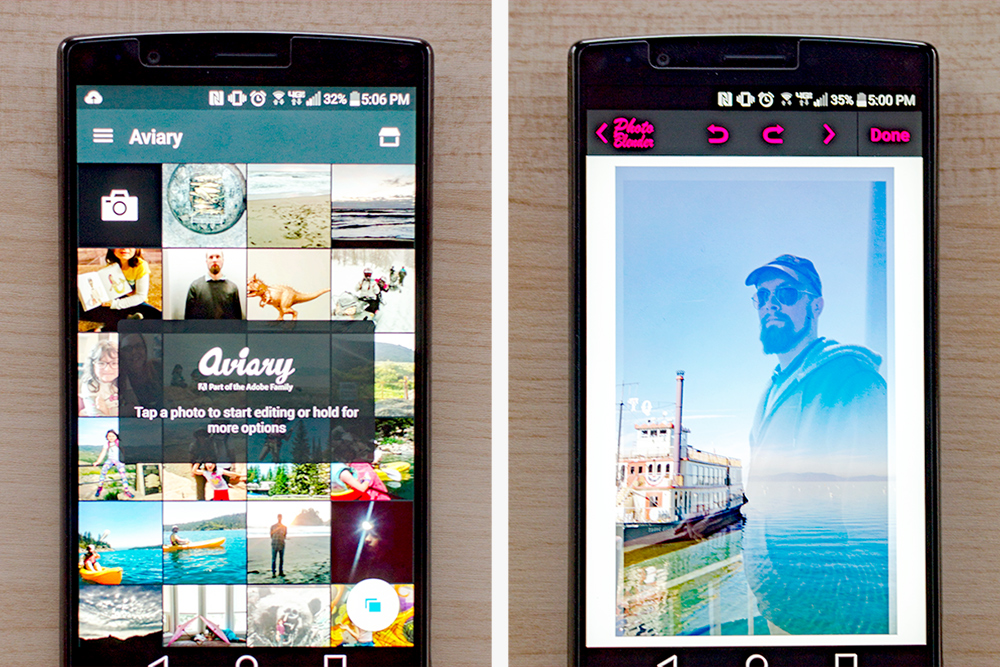 Photo Editor by Aviary (Android/iPhone)
Aviary has got your fun edits covered. You can draw on your photo, add stickers or text in a bunch of fonts, along with making basic edits to the photo below. Sometimes we just love to add silly extras to our photos before printing them.
Photo Blender (Android/iPhone)
It has a bit of a learning curve, but Photo Blender is a fun app for making double exposures. Unlike the old 35mm days, with this app you can combine two photos well after you've shot them. Just choose your pics and a blending mode to make photo magic.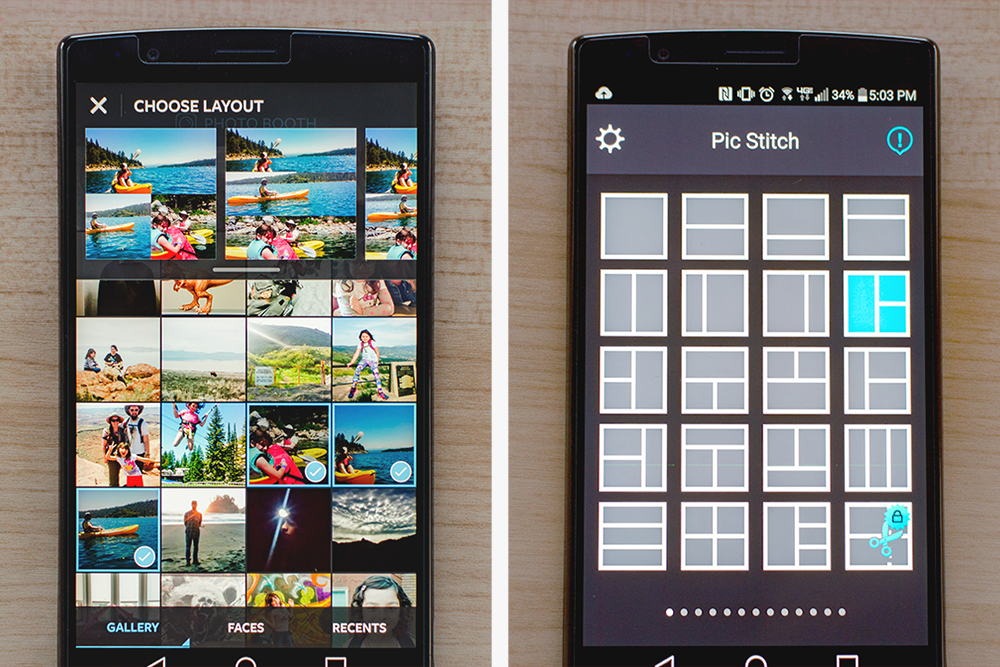 If a picture is worth a thousand words, a collage is worth a few thousand at least. Layout makes it super simple to put a few photos together. This app doesn't put borders between the photos for a more arty look that some people like …
… while others prefer boundaries! For this crew, we recommend Pic Stitch. It's just as simple to use as Layout, and coincidentally, collages made with either app, make for great prints, that are worth lots and lots of words.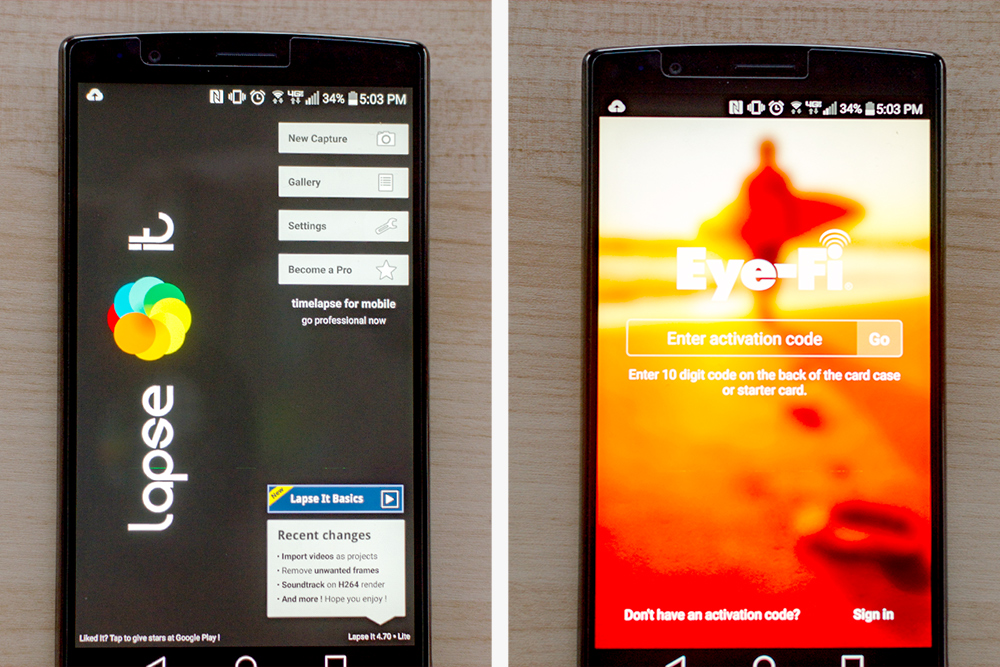 No one wants to watch an hour long video of your hike through the woods, but a 30 second time lapse is down right magical. This time lapse making app has one billion settings and editing options. They are numerous, but also intuitive, so it's not too tough to make the time lapse of your dreams.
It's not directly for editing, but this app is a photographer's must have! It works in conjunction with the Eye-fi SD card to beam photos from your DSLR to your phone. We know! Amazing. You can then use your favorite editing app on your DSLR photos and share them right away.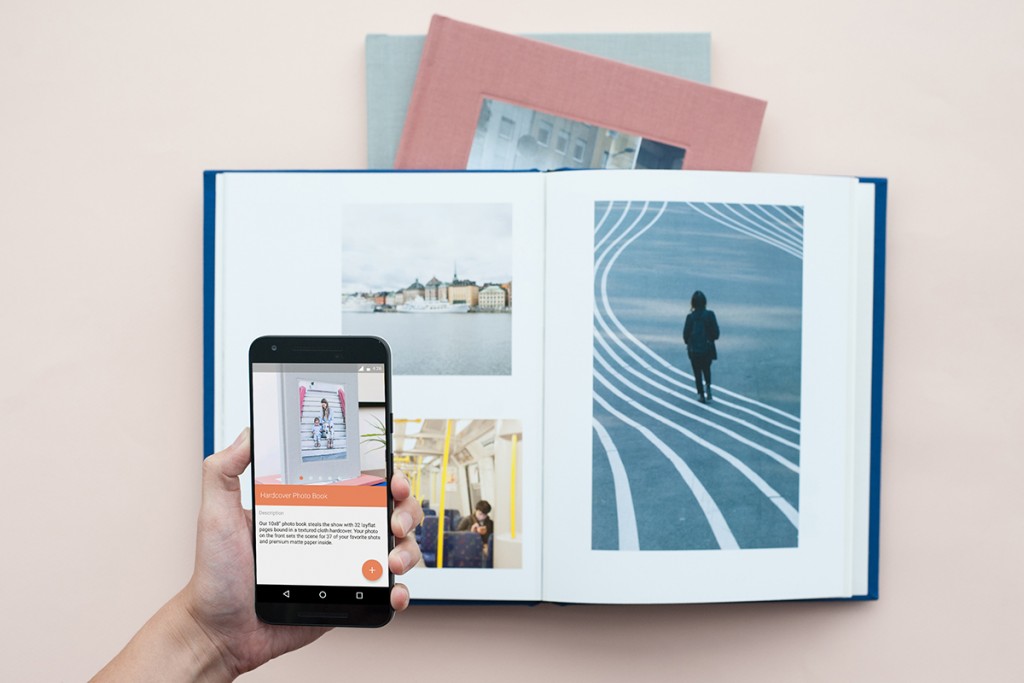 BONUS: Parabo Press (iPhone)
Okay, okay. This isn't an editing app, but it's our app, for making unique art prints from your phone photos. And today, we're so happy to say it's available in both the Apple App Store and the Google Play Store, for Android users. Woohoo!
Love print as much as we do? Become a contributor! Email editorial@parabo.press