The holidays are fast approaching and it's officially time to start decking the halls! But what do you do if those five year-old holiday ornaments in the closet are beginning to look a little…bleh?
Spice things up this year with some super special and unique decor featuring your photos.
All you gotta do is have 'em turned into gorgeous double-sided Shape Prints with the Parabo App (Get $10 off with promo code: SHAPE) then follow our simple instructions for making a stunning brass ring ornament. Shape prints are perfect for hanging, because your photo is printed on both sides of the thick matte print.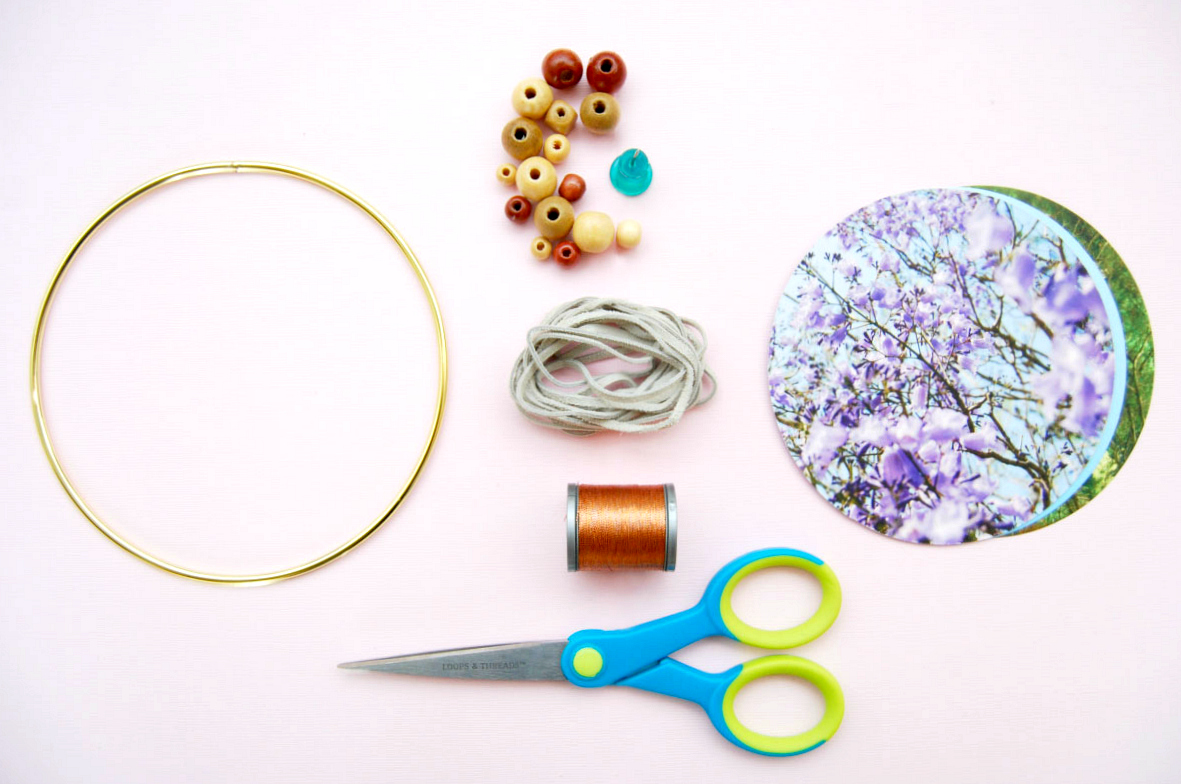 Ingredients:
6 inch brass rings (we got ours here)
Parabo shape prints (from the Parabo app! Get $10 off with promo code SHAPE before 12/13).
Wooden beads
Colored suede string
Sewing thread
Scissors
Pushpin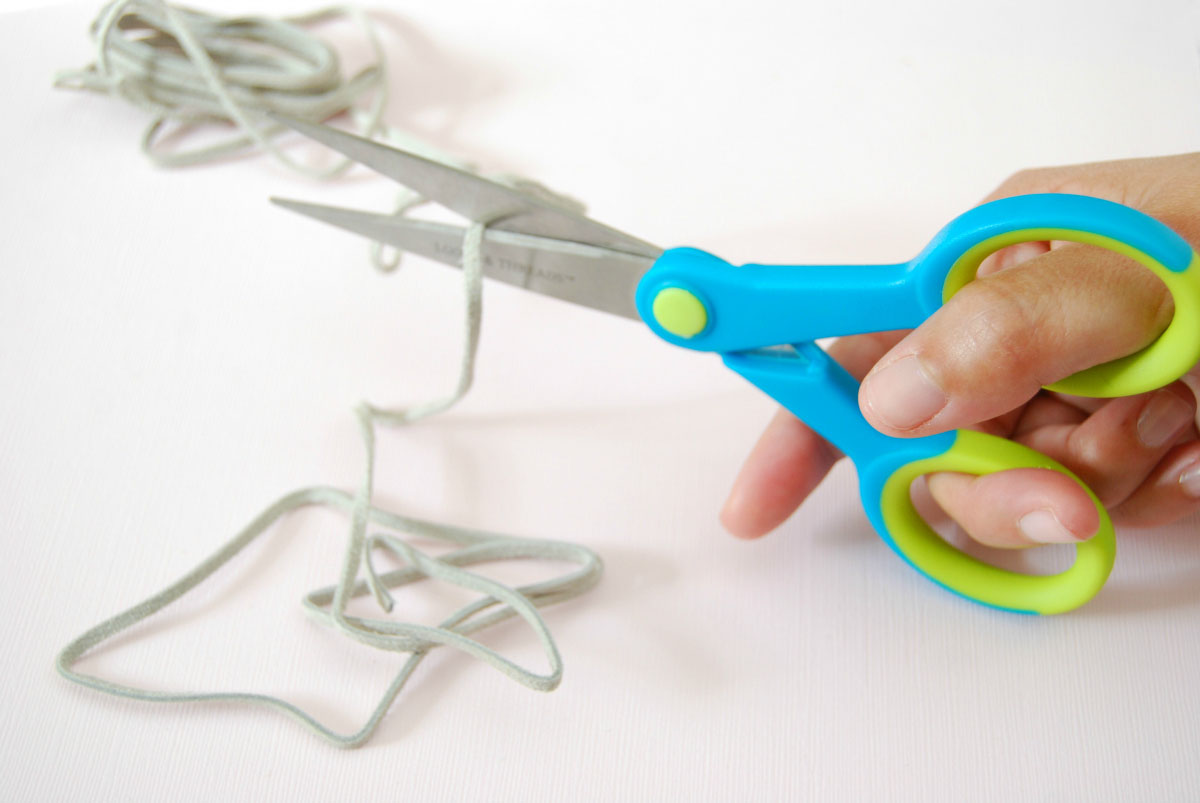 First things first! Cut about 16" of your suede string. There is no "right" length, but you'll wanna make sure you at least have enough string to fit however many beads you plan on adding (plus you'll be tying knots on both ends, so keep that in mind).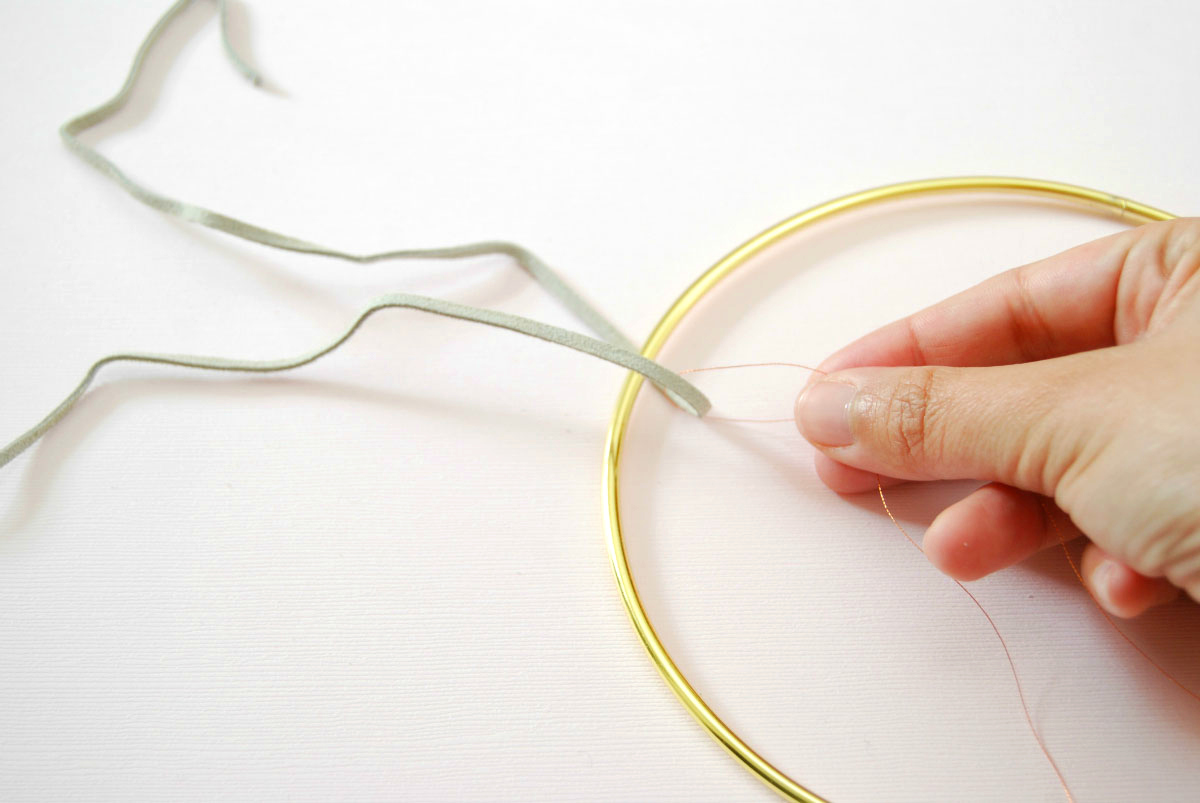 Loop your suede string through the brass ring. Next, cut about 10" of your sewing thread. (You won't be using all of this thread, but keeping it longer in the beginning makes it much easier to tie your itty bitty knots.) Loop your sewing thread around the suede string.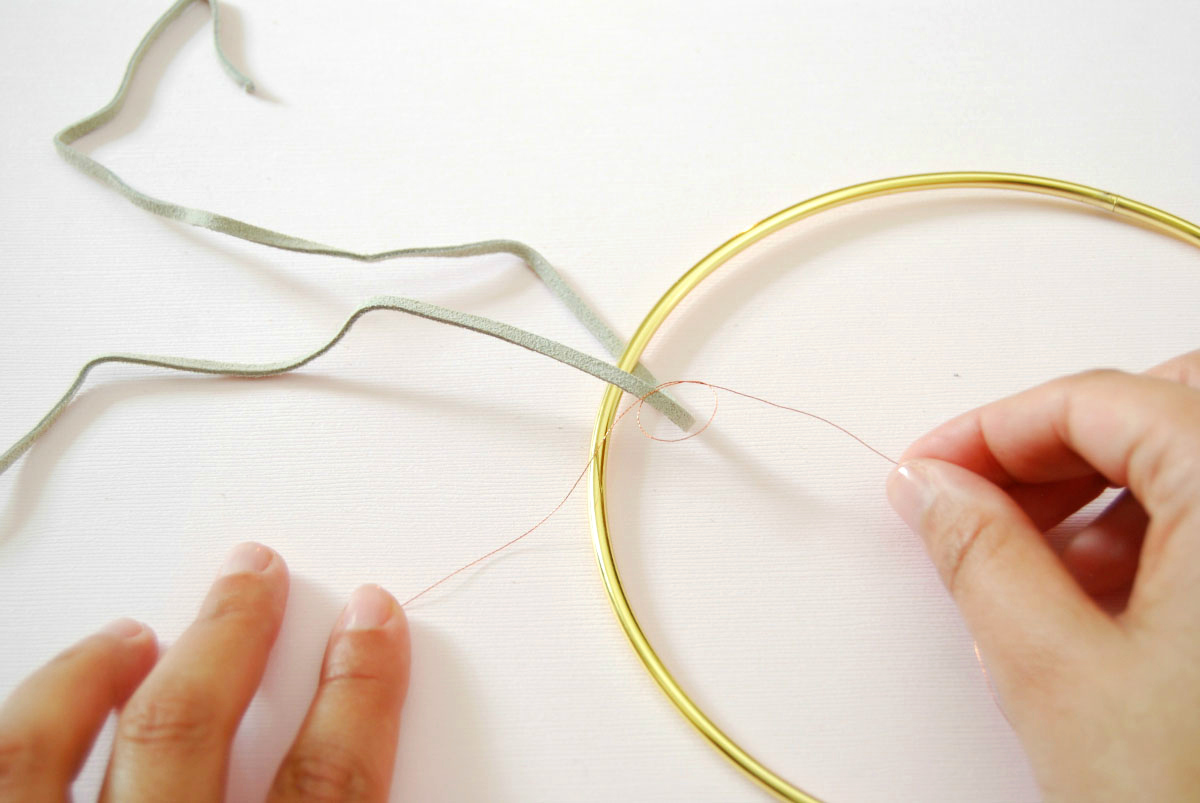 Okay, time to make your first itty bitty knot!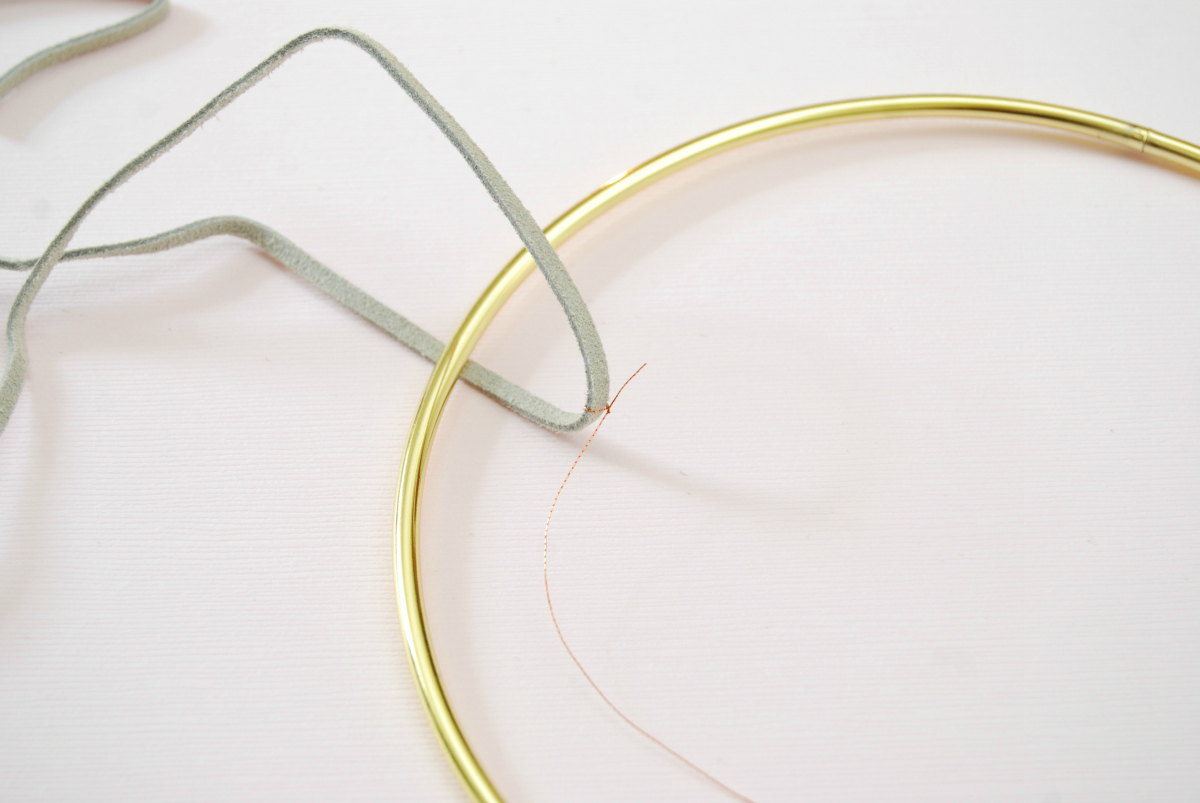 Cut off the excess length of string on one side of the knot. Try not to cut it too short, otherwise you risk the knot coming undone. (However, if you have clear nail polish, you can cut the excess string off almost completely and simply paint a little polish on the knot. This will help keep it intact!)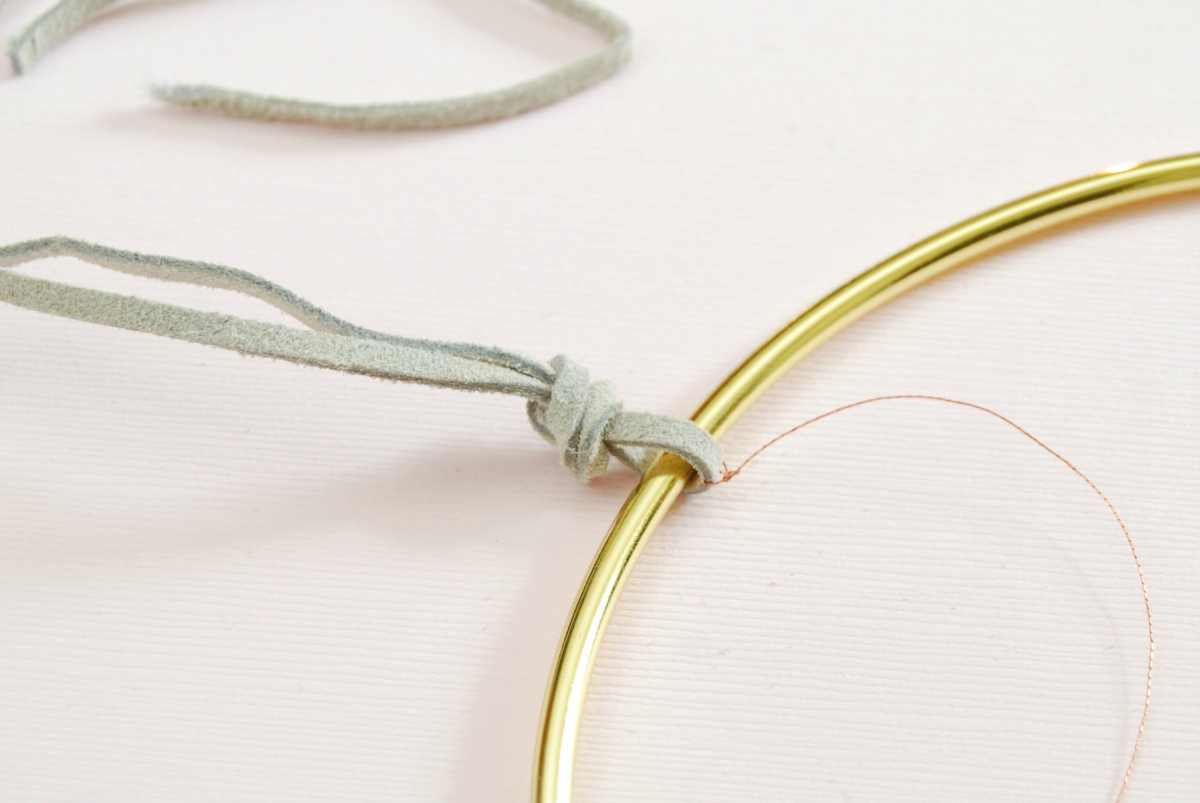 Now that your sewing thread is tied in a knot around your suede string, it's time to tie your first knot in the suede (we know, it's a lotta knots). You can knot your string however you like, but we made a Poacher's Knot. See how to do it here.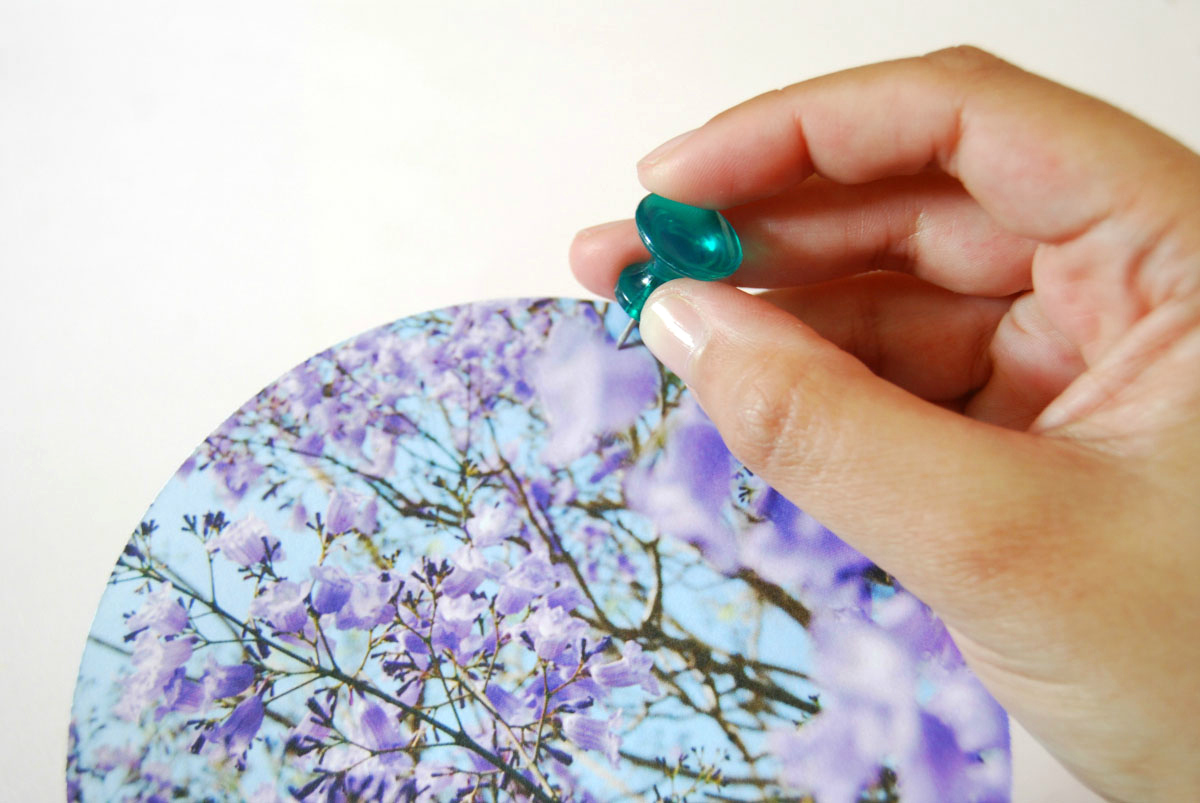 Next, use your pushpin to make a little hole in your print. This is where the thread is gonna go through! You can hold something soft like a rolled-up paper towel behind the spot where you're pushing the pin through (don't use your fingers 'cause ouch).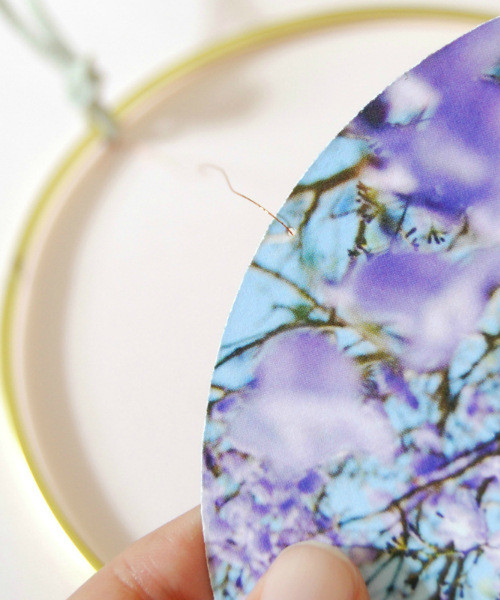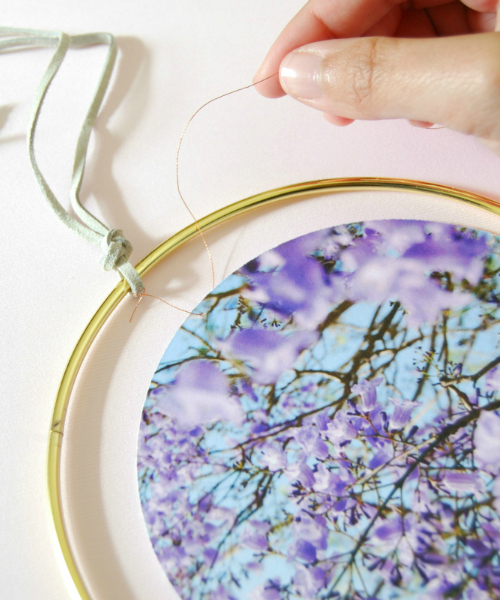 Pull your thread through the hole in your print. Easy peasy.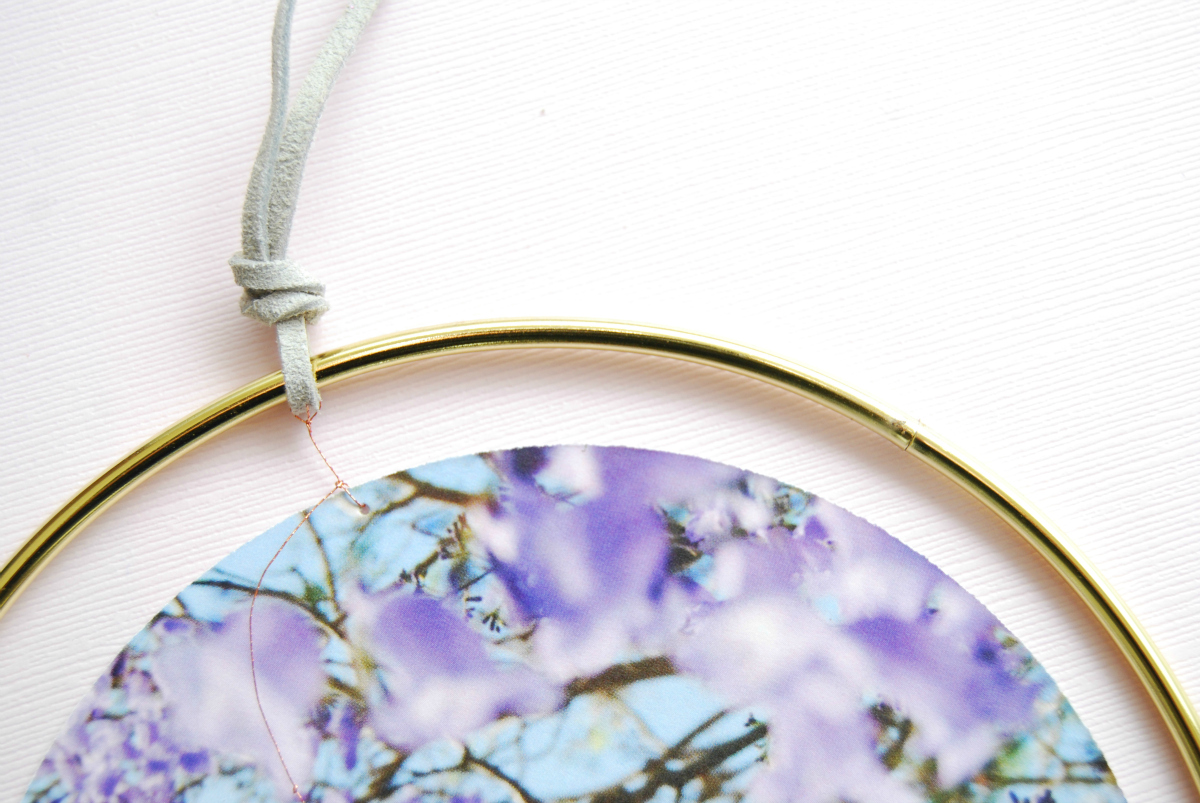 Yup, it's that time again: make another itty bitty knot in your sewing thread, this time right above your print. This way your print will have complete mobility (it will be able to swing in a full circle instead of a half-circle). Tie off any excess thread, and remember the nail polish trick!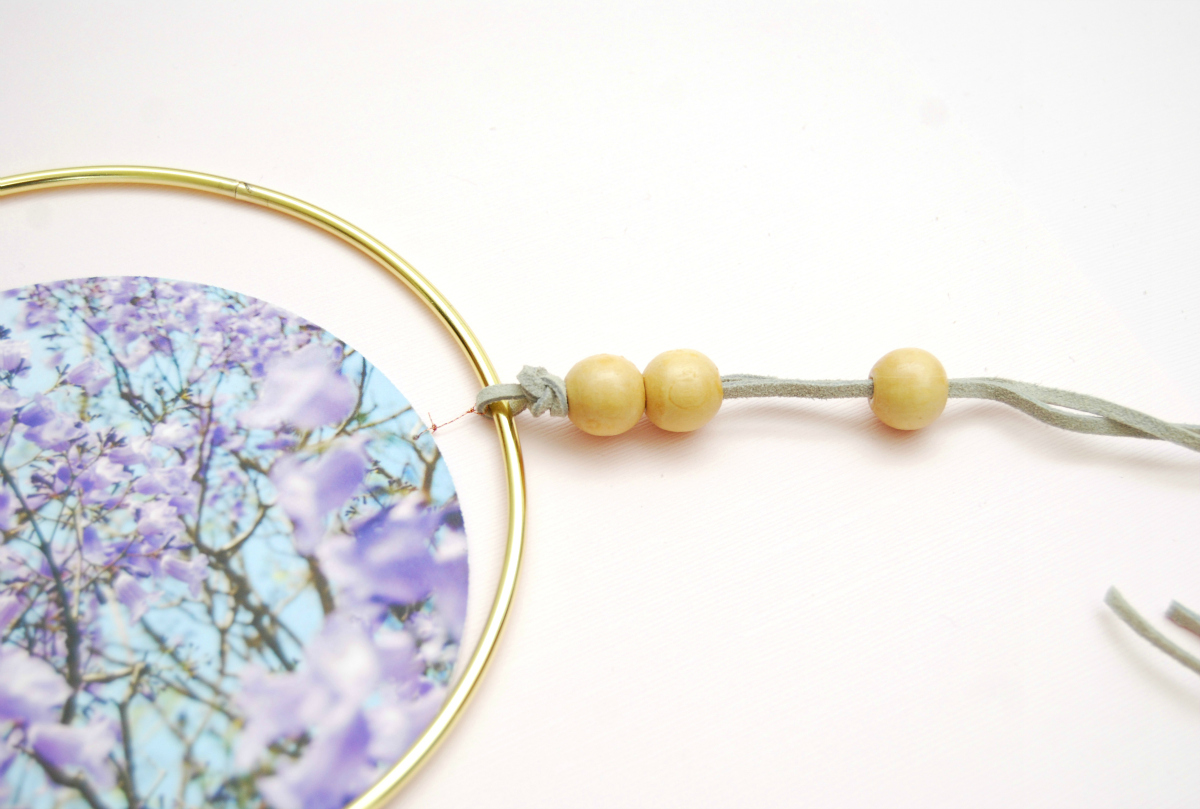 Slide however many beads your heart desires onto the suede string, all the way down to the knot. If you have trouble getting the suede through the holes in the beads, use something like a bobby pin to help push the string through.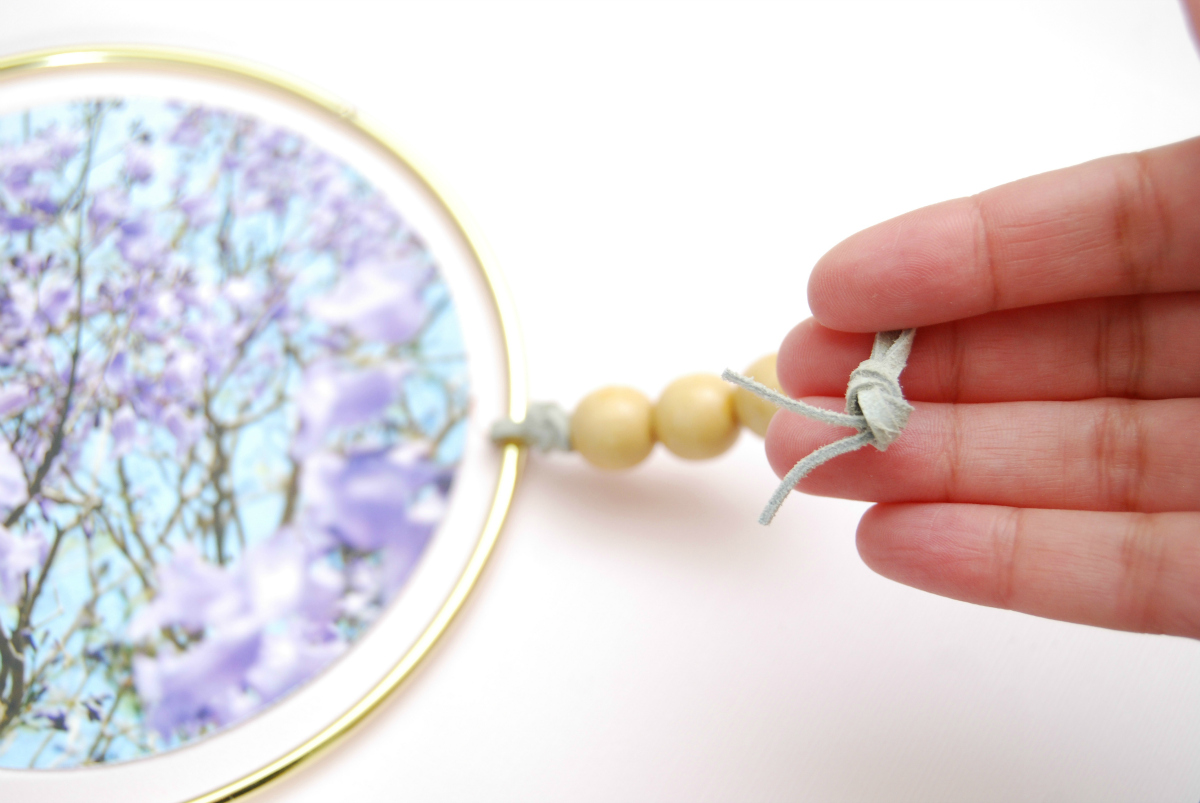 Are you sick of knots yet? Hopefully not, 'cause you need to tie one more! Tie your last knot at the end of your suede. This way you can hang up your ornament!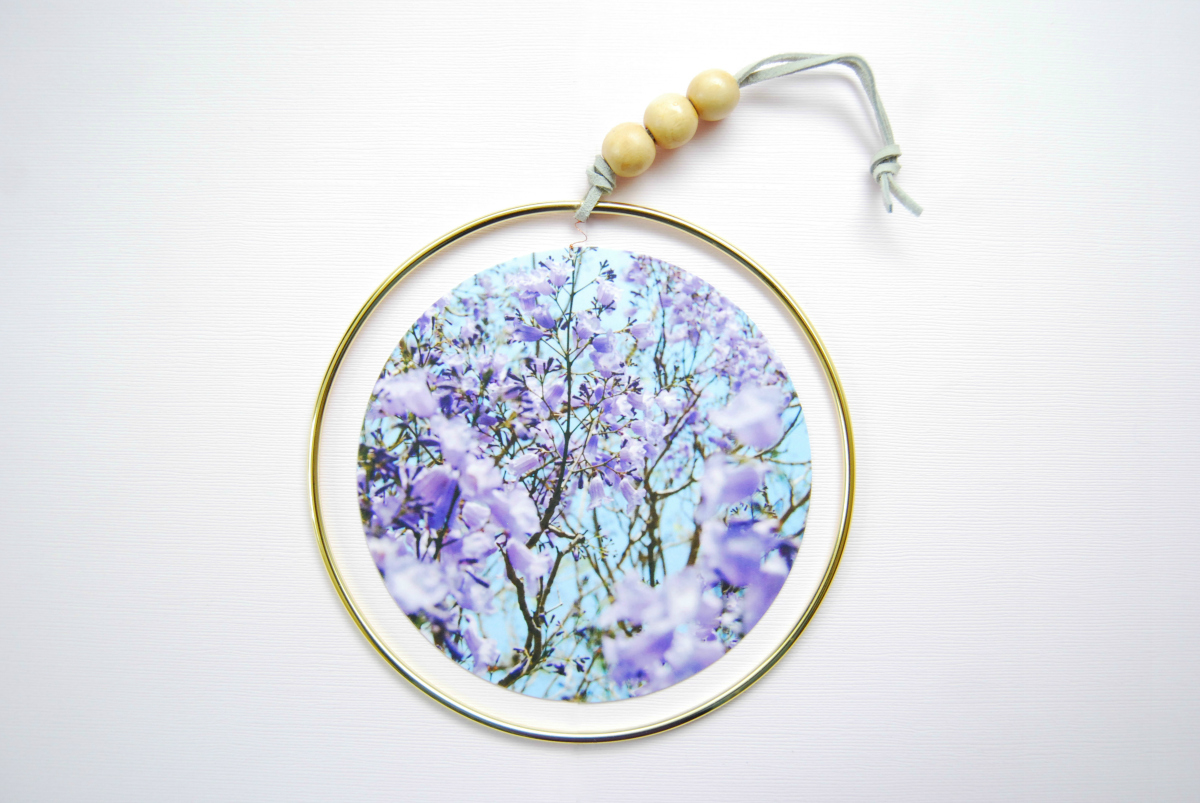 Voila!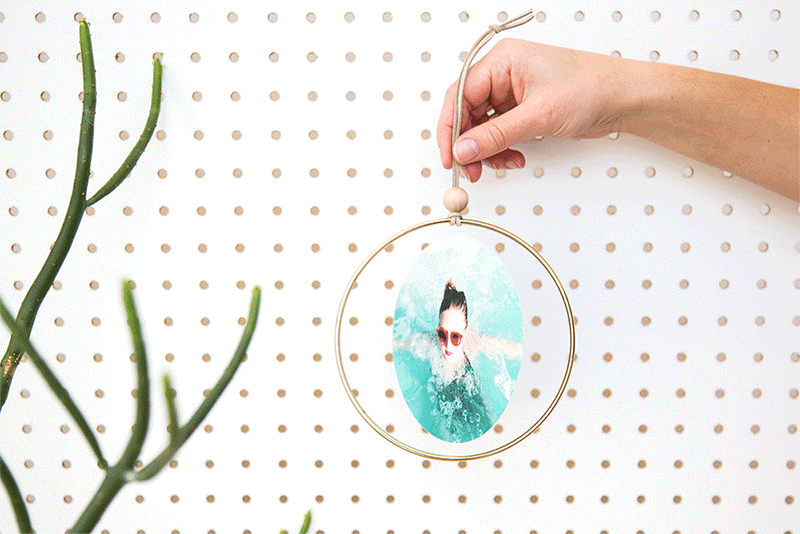 Don't forget to take $10 off your double-sided Shape Prints by entering the promo code SHAPE (that makes them just $16 for a set of 25!) in the Parabo App. This offer is good till 12/13, the last day to order and still get your photos in time for Christmas.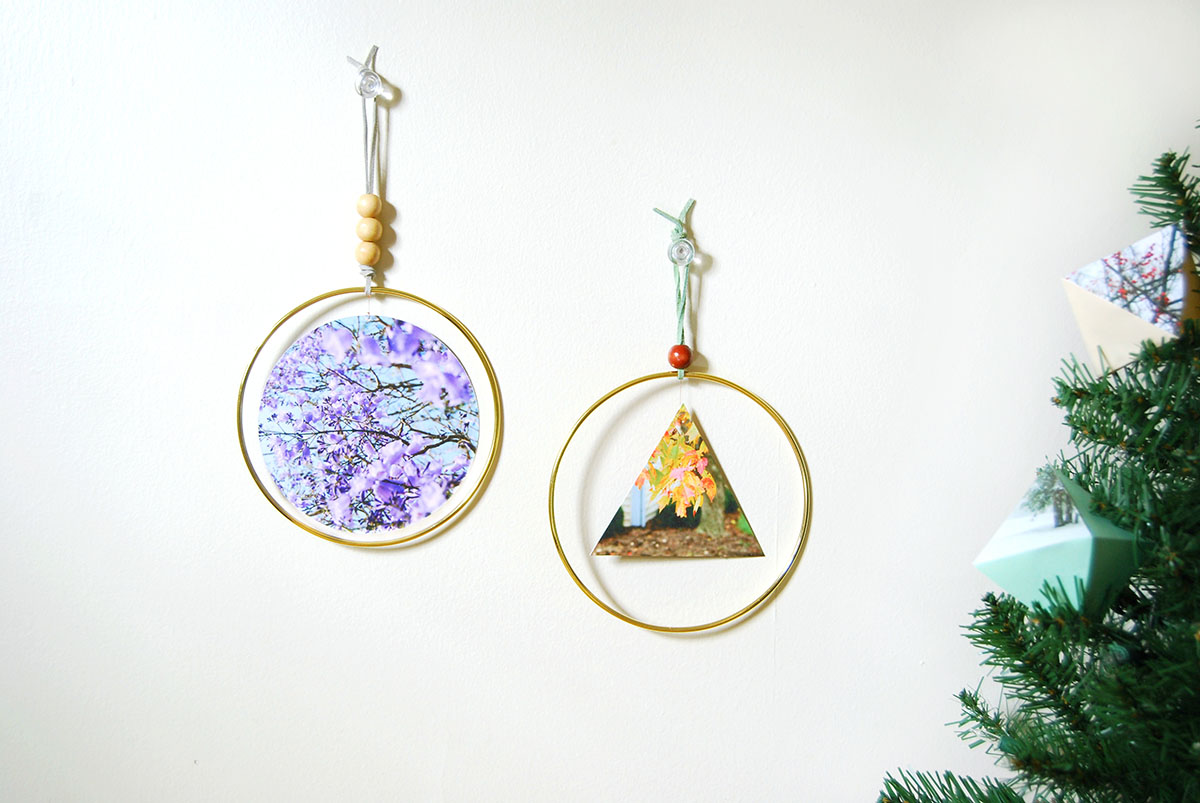 Love print as much as we do? Become a contributor! Email editorial@parabo.press