Gallery Walls are a simple way to piece together all of your artwork into a stunning display for all to admire (and for you to show off on the 'gram, of course), but it's often intimidating for many to try this trendy style.
There's no need to be afraid! At Parabo, we love a good gallery wall, so we compiled our best tips and tricks and paired them with some of our favorite customer photos to help inspire you!


We'll start with a few tips for choosing your artwork.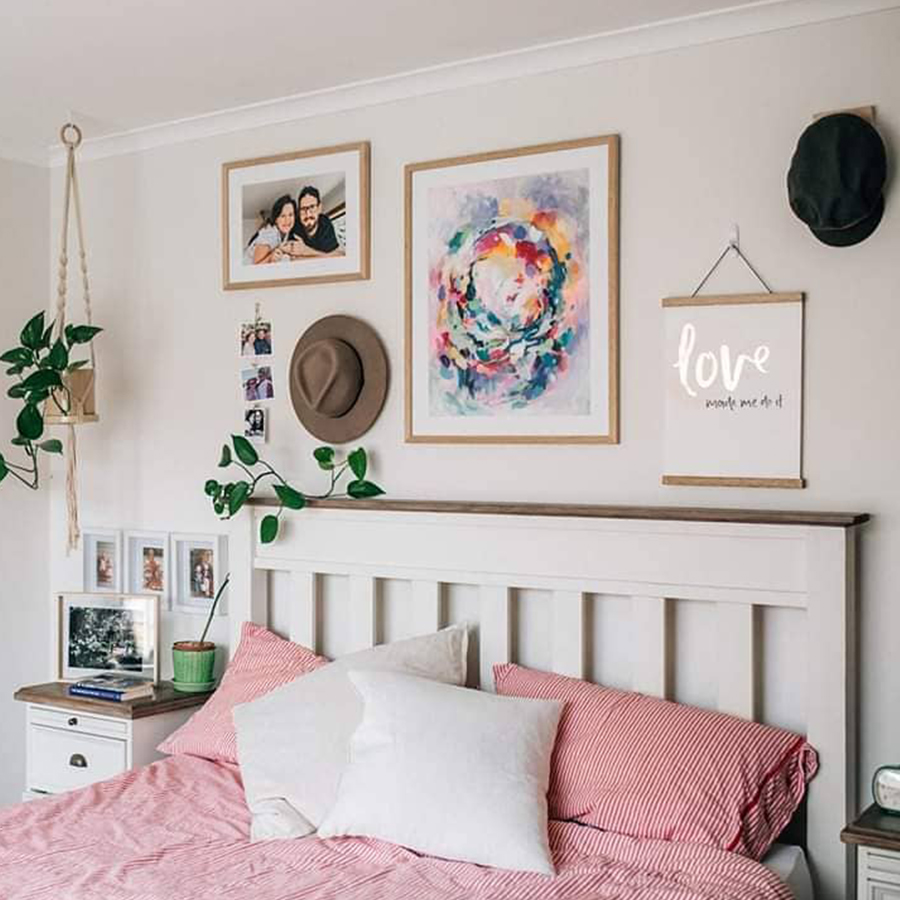 Choose a variety of photo types
We love a mixture of postcards, old photos, classic 4×6″ or 5×7″ prints of your family and friends, framable sizes of prints (like our Fine Art Prints), extra big posters and one-of-a-kind artwork.
In the photo above, @michellemckayphotographer shows us how this technique is mastered with different sizes of photos, printed artwork, and small Square Prints. They all look so dreamy together.
Use different colors and textures
One thing that can really help a gallery wall pop is a color theme. If you like bright bold colors like @melissaanderson, then go for it – and incorporate hues of similar colors to keep it fresh and vibrant.
You can also keep things more minimal, and use black, white and neutrals for your common theme, like @cloe.thomson.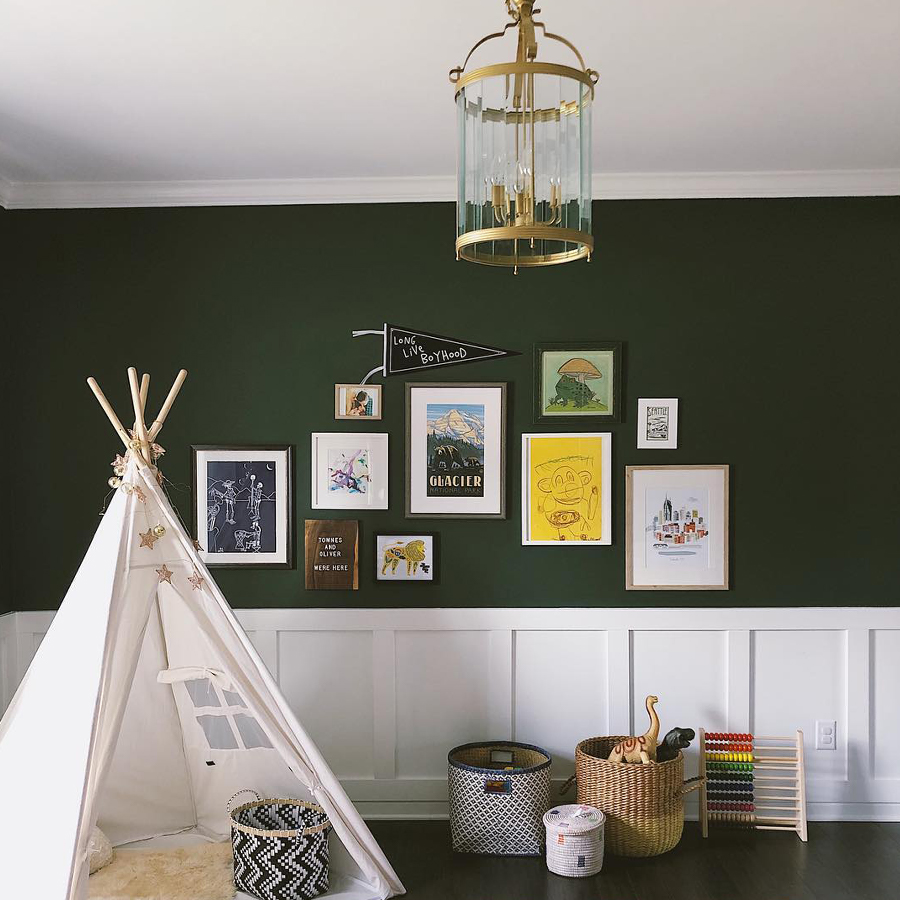 Incorporate many sizes and styles of frames
Gallery walls are really fun for decorating, because you're not limited to any one style or kind of frame. @winterslane has it down to a science, adding a unique flair to her wall with a combination of black, wood and white frames.
Pro tip: don't be afraid to add unframed prints using Poster Rails, vintage hangers or Skeleton Clips.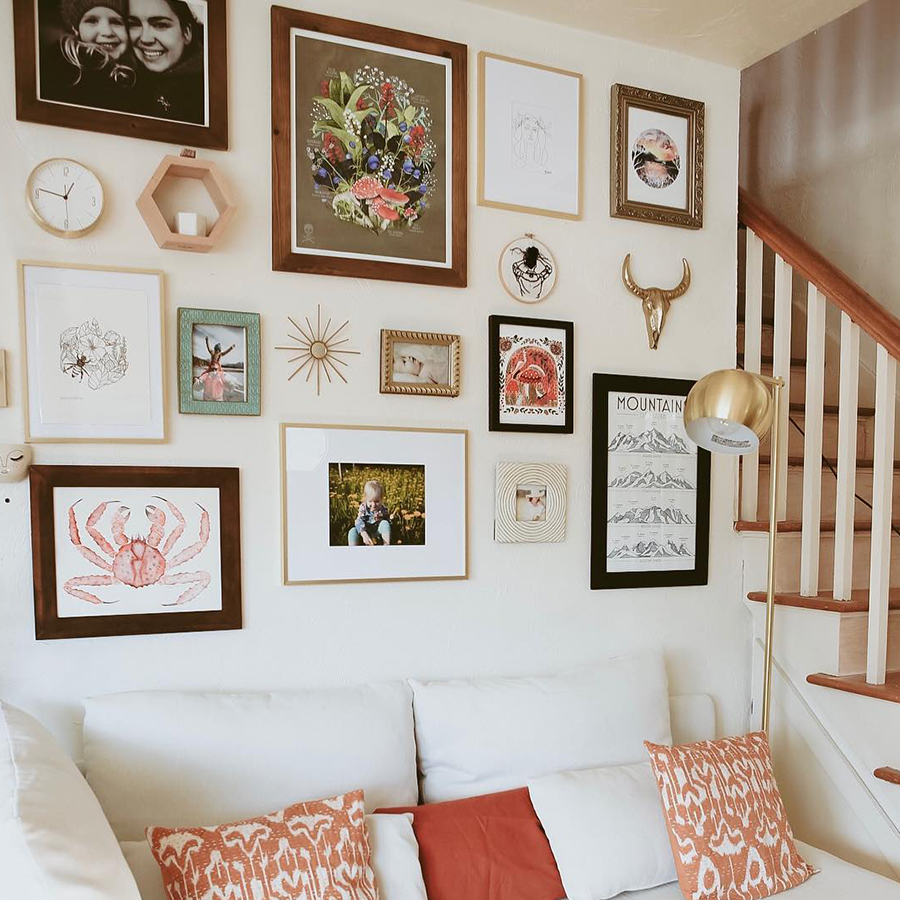 Add other items, artwork and shelving for unique details
@thebunkhouseak does an amazing job combining texture, print styles and frame colors – but our favorite part is how she incorporates additional items beyond printed artwork into her space!
We spy an old Parabo Box hexagonal shelf, a clock, some embroidery in a hoop and metallic horns. This is a great example of how really anything can go into your gallery wall.
Go BIG!
If you're just getting started in the world of gallery walls, start small like @secrethomedesign. They stuck to smaller, frameable sizes, and mixed it up with frame colors.
If you really want to make a HUGE statement, we recommend filling a whole wall. @becca_paul took on the task, and we adore her high-energy space. We especially love how she incorporated her lamp into the plan for her wall!
Need an easier challenge? Try a grid gallery!
No frames needed for this style of gallery wall – @kgrace_ is letting the photos speak for themselves.
Or, if you've got a piece of artwork you want to focus on, build a Square Print gallery around it just like @0rangesunshine.
Once you've chosen the artwork for your gallery, these tools will help you finish the job with ease.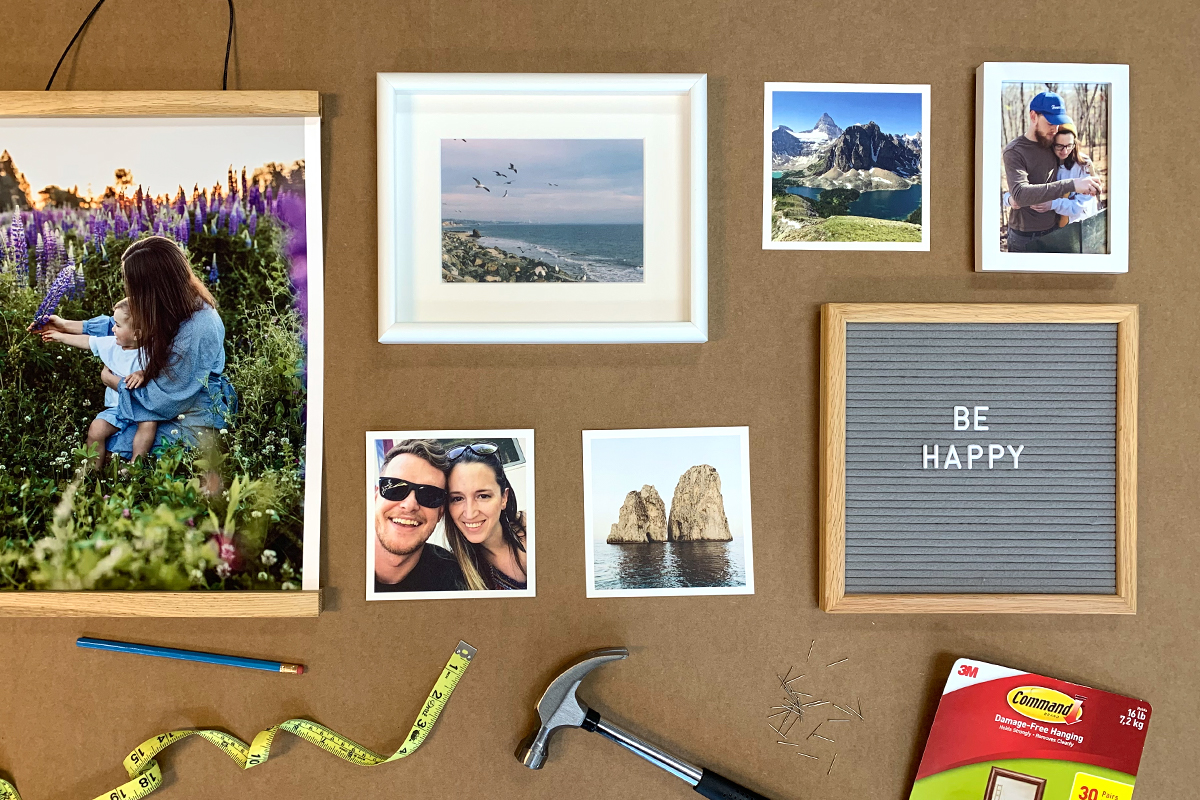 Measuring tape
This is the most important tool, as it will help you make sure you're lining up everything perfectly. The key to a good gallery wall is getting the spacing just right.
If you're afraid to just go for it, try planning your wall on the back of some old wrapping paper or cardboard that is the size of your wall. You can lay everything out and rearrange until you get the perfect fit.

Hammer and nails
These are for hanging all of your photos and artwork. We love a traditional picture hanger for a sturdy option, but if your frames aren't too heavy or you're using Wood Poster Rails, a small nail will do the trick!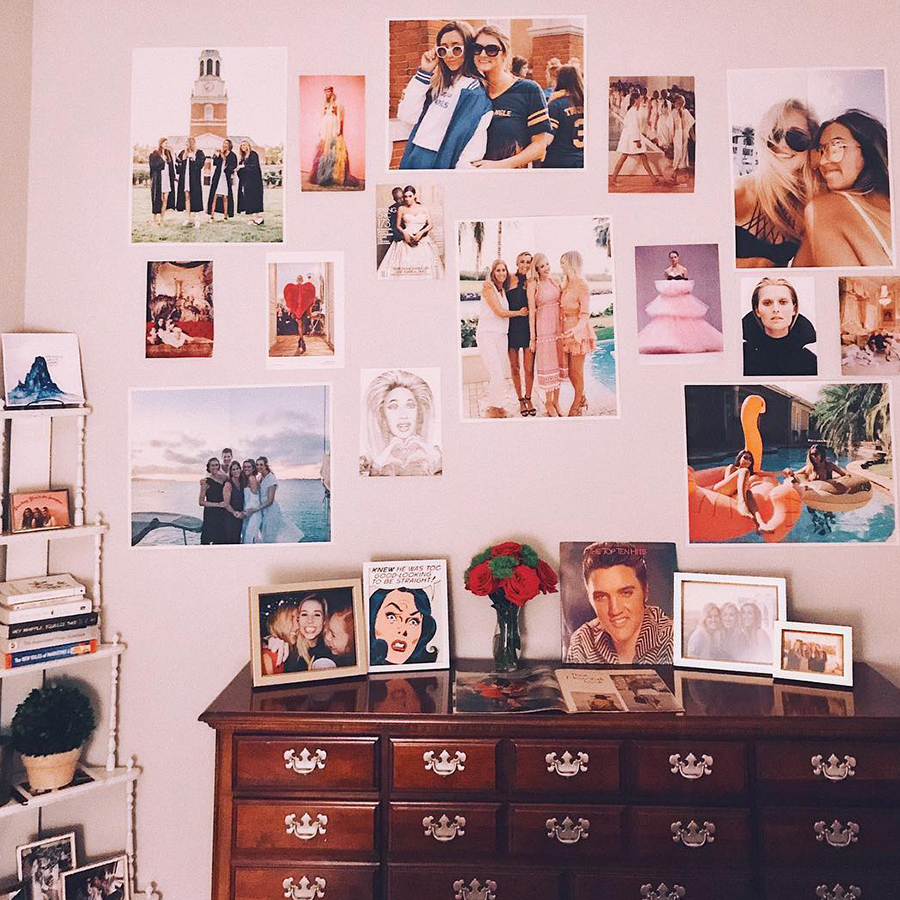 Damage-free hanging options
If you're renting, or don't want to 100% commit to the gallery wall life, try a damage-free hanging option. Command strips are a well-loved product that come in many shapes and sizes for all types of hanging, and they don't damage your walls!
If you're opting for a frameless gallery wall (similar to @trialanderrorblog's – pictured above), Good Hangups are removable stickers with super strong magnets that can be used to hold any shape or size of print!
Now it's your turn!
Show us your best gallery walls on Instagram by tagging them with #parabopress. We can't wait to see what you come up with!