The one and only drawback to gazing up at the nighttime sky is the restrictive time frame.
Our solution? No, not banishing the sun, that sounds problematic for so many reasons, not to mention impossible.
We're bringing the night sky inside of our homes with this simple DIY. No sun extinguishing required. In fact, all you need is the internet. Got it? Great, let's get making …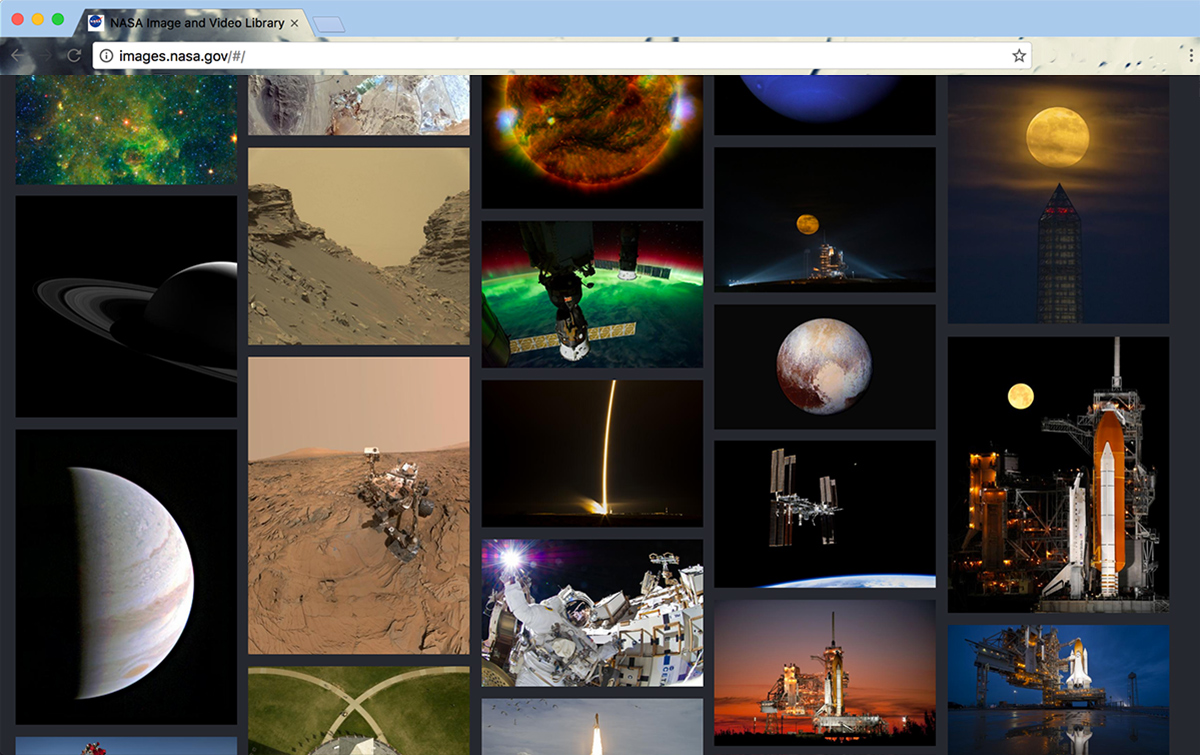 STEP 1: CHOOSE YOUR FAVORITE SHOT
The fine folks at Nasa rule for reasons upon reasons, but one of our favorites is that they don't restrict the use of their photos. Aside from their logo, any photo on their website is fair game (read all about it in legalese).
They have tons of galleries of photos to choose from! When you find one you like, be sure you hit the "view full resolution" link before you tap and hold to save it to your phone.
Our favorite galleries to browse are photos of the moon, space walks and rocket launches.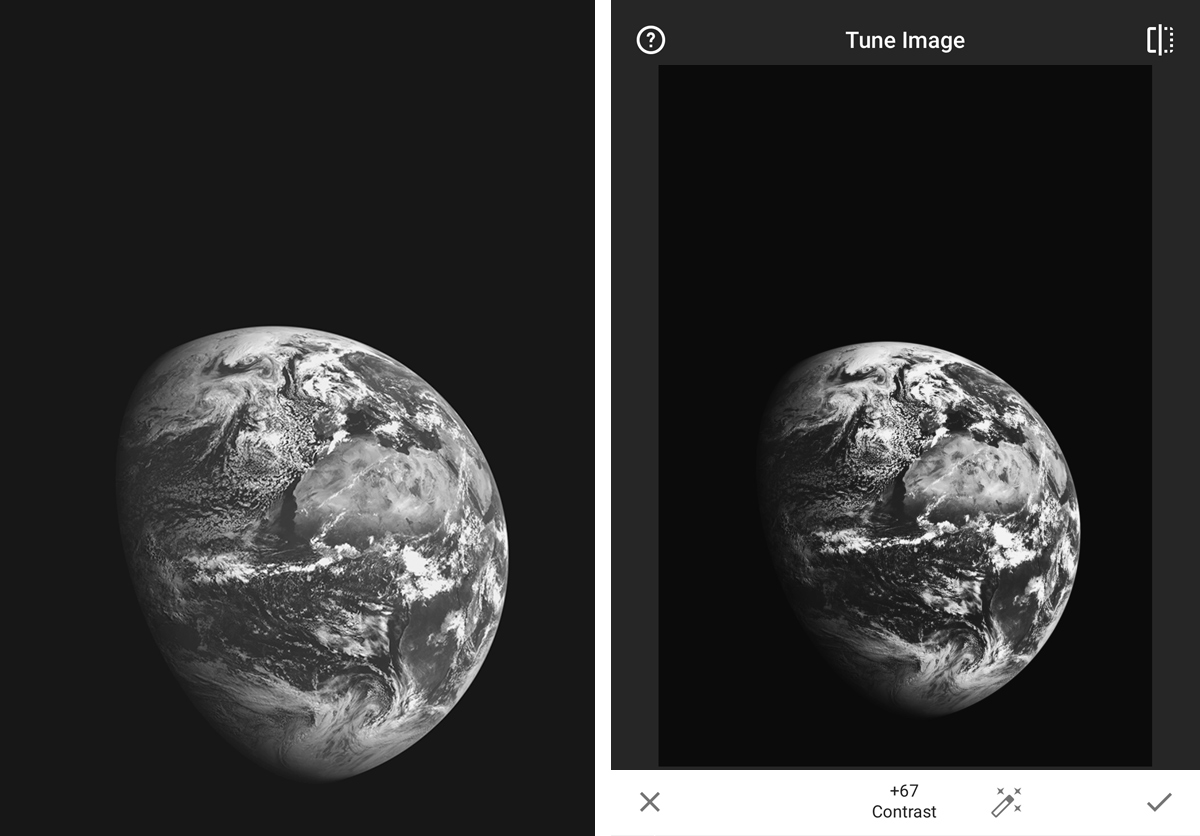 STEP 2: ADJUST CONTRAST
Since Risograph prints are monochromatic (just one color + white) it's important that your photo is high contrast. That means the bright spots are very bright and the dark spots are very dark.
Open the photo you've chosen in your favorite photo editing app and turn up that contrast. . We like Snapseed for this (for Android or iPhone). Bump the contrast up till the blackest parts of your photo are black and the brightest highlights are white … but be careful. Don't turn up the contrast so high that you start losing details in the photo. Keep those craters.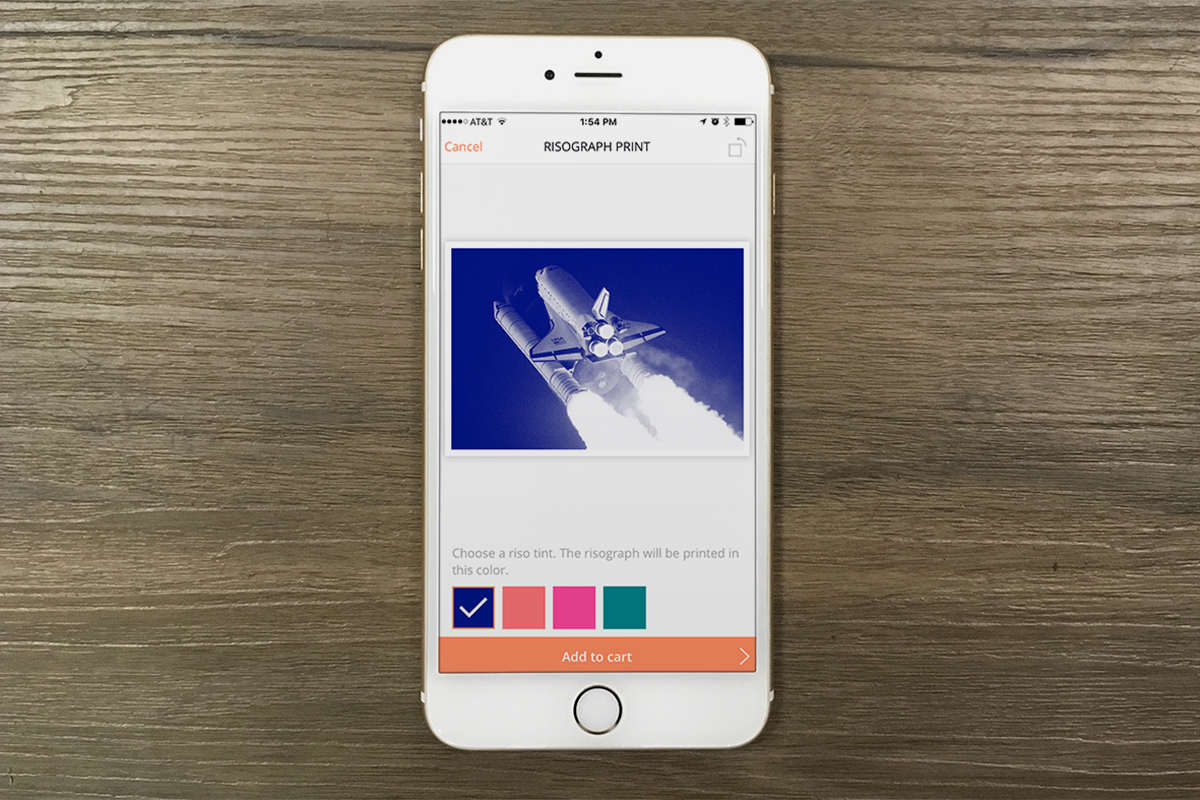 STEP 3: PREVIEW YOUR PRINT AND ORDER AWAY
Once you've saved your photo. Open the Parabo Press app or head to our website to turn your shot into a risograph print. We'll show you a preview of your photo as a risograph, when you choose the color of ink you want.
Interstellar blue, solar flare orange, lightspeed pink or supernova teal, all of our inks are soy-based and ready for take-off (to your house – we've got very speedy shipping).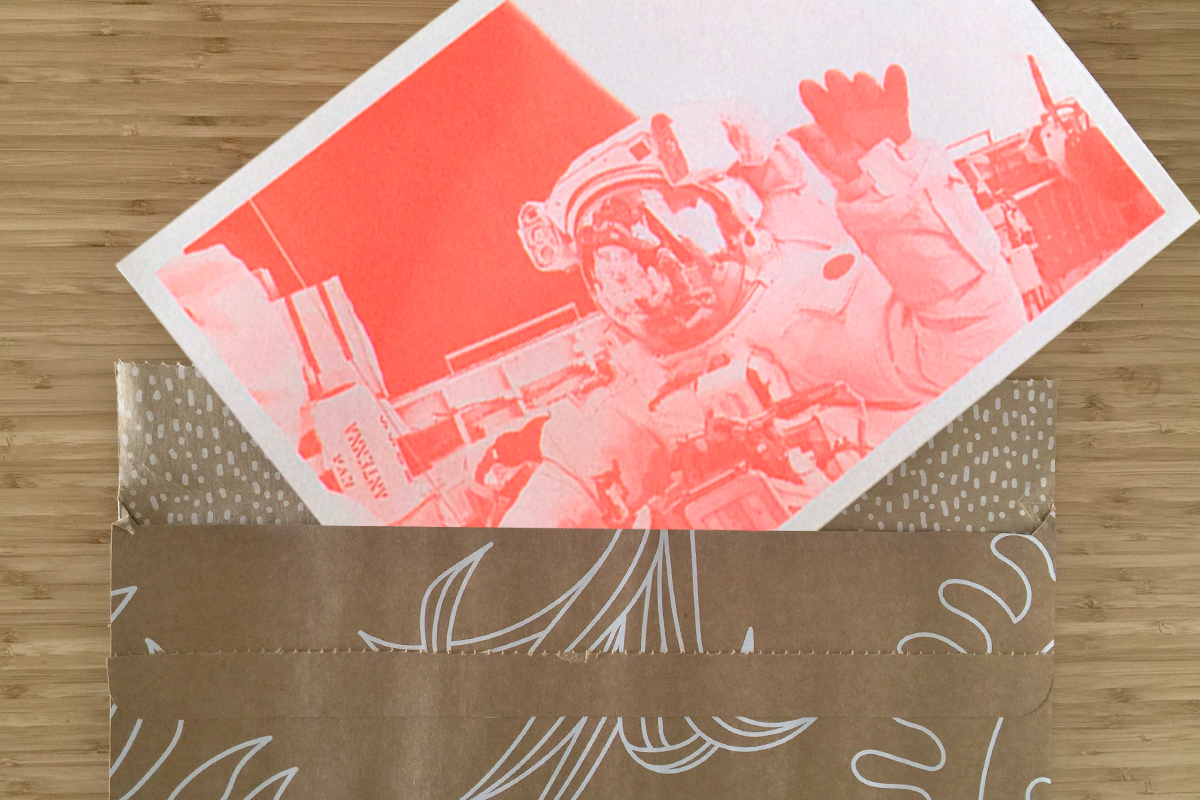 LASTLY: HANG AND ENJOY
Whether you're using Skeleton Clips or Wood Poster Rails, or just a bit of Washi Tape, hang up your handy work and gaze away.
Day or night, you've got a little bit of outer space to admire, in your very own inner space.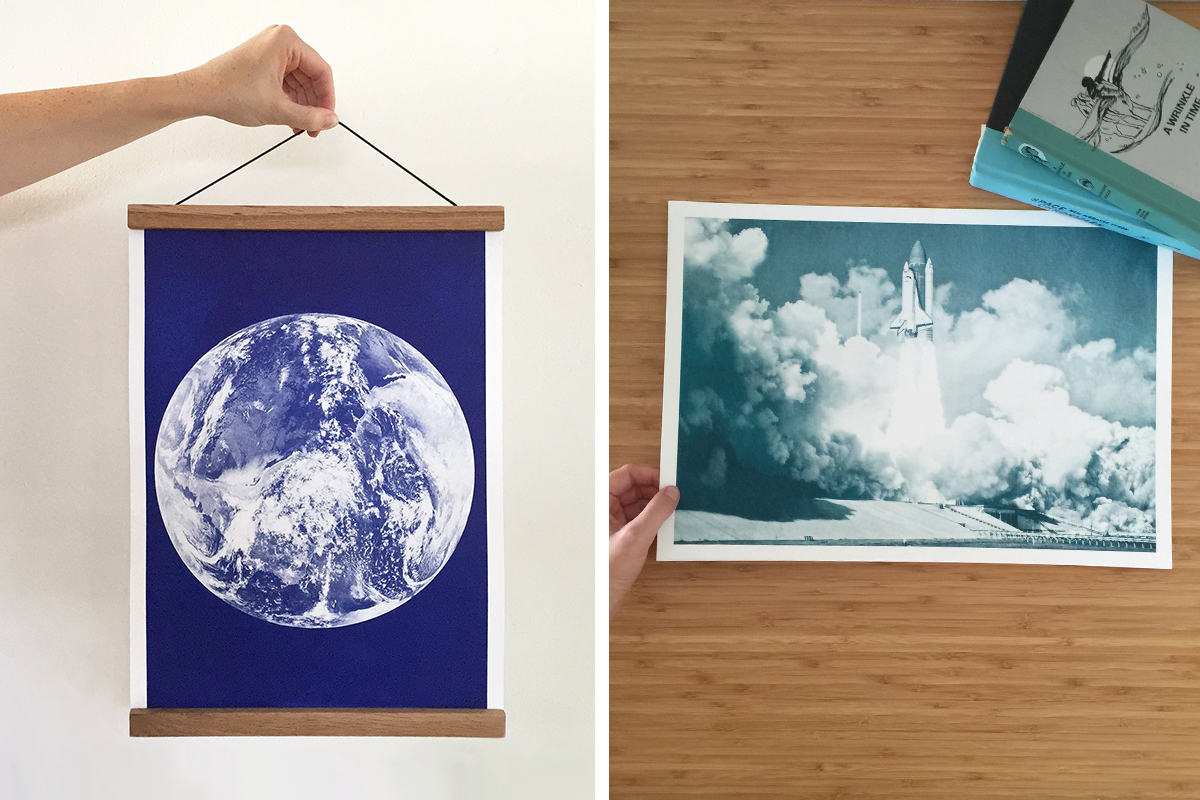 P.S. SAVE!
Just because you made it to the bottom of this article, and because we like you. We want you to have $10 off your Risograph Print! Use the code NASA1 just before checkout.