Gifting season is upon us! We called on a few of our creator friends to share the thoughtful prints they're gifting this year, and our hearts couldn't feel warmer seeing their replies. Keep reading for five festive ideas.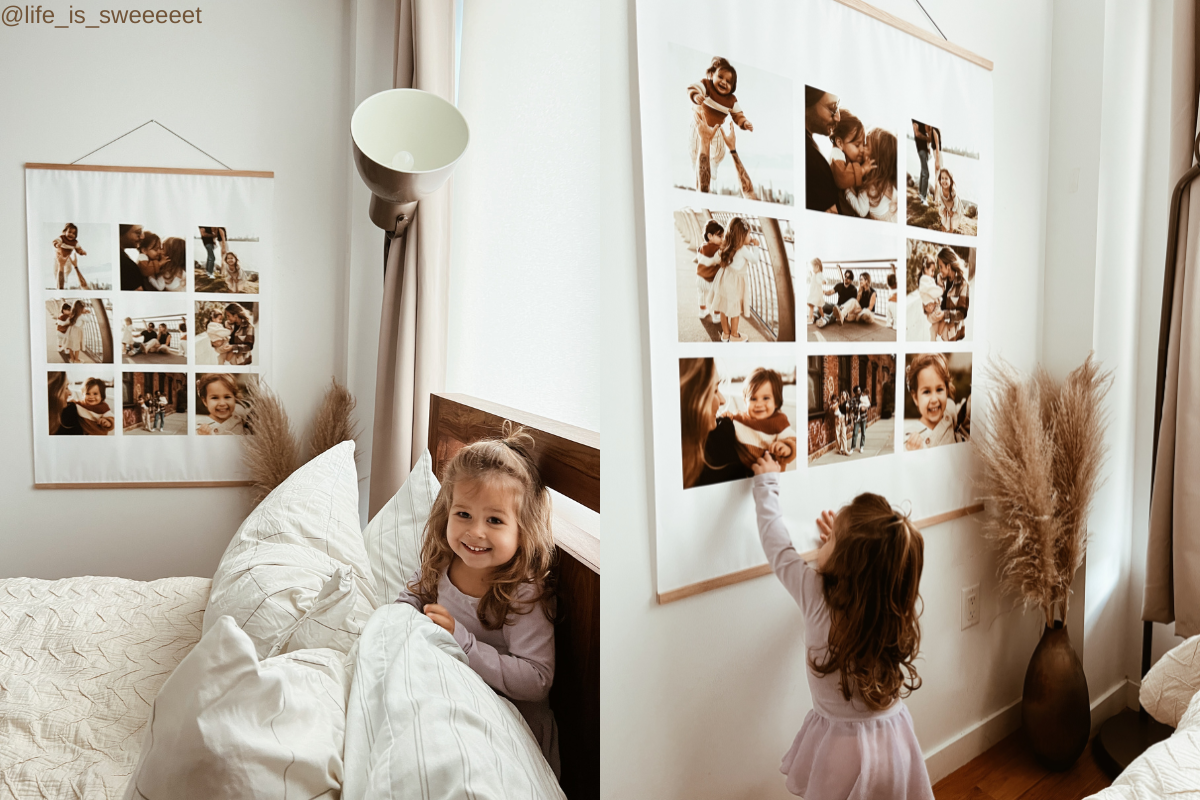 "My parents are going to love the collage of my little ones, especially because they are only able to see their grandkids a few times a year, so this will help them feel closer to them." – Jessica, @life_is_sweeeeet
These giant 3X4 feet prints are our favorite way to say "I love you big time." Jessica used a template to show off nine cute photos, and we love how it gives an "Instagram in real life" feel. Paired with Wood Rails, this is an extra special gift that'll look beautiful in any home.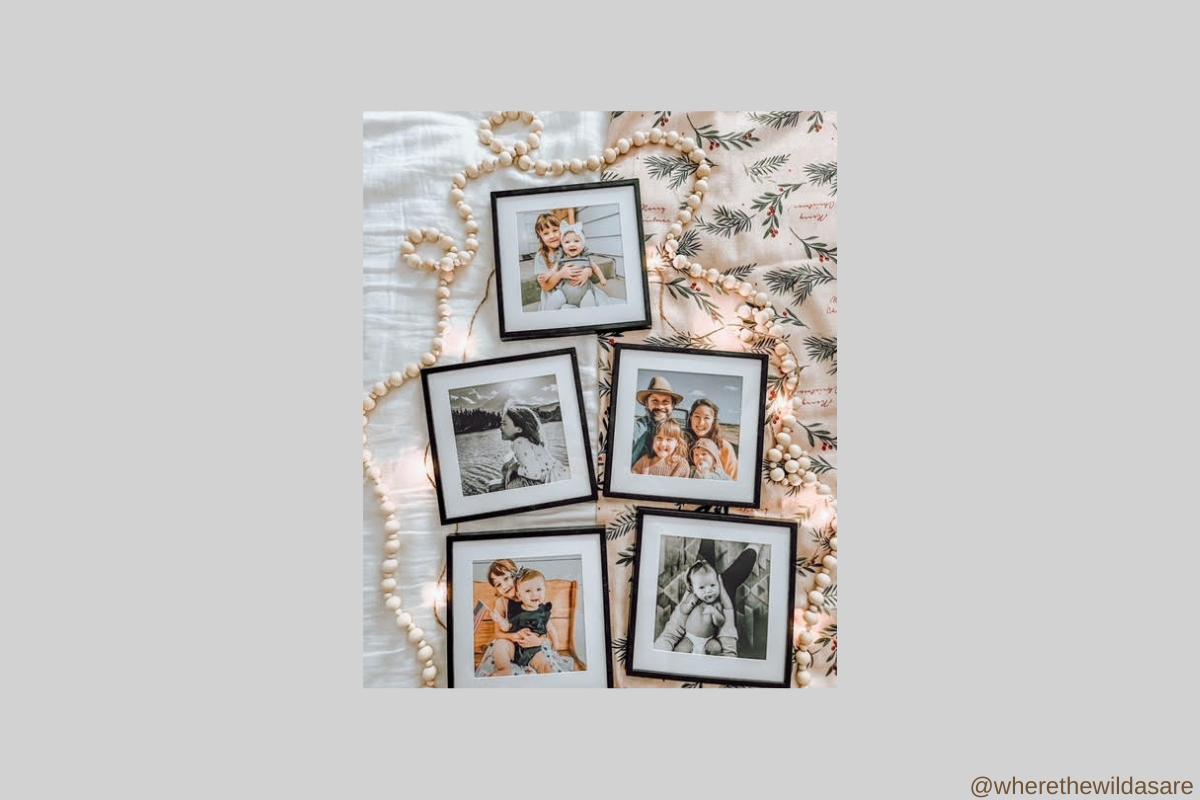 "I'm gifting my husband a 12 Framed Photo Grid set for Christmas because he's always asking for more photos of our girls! I plan to hang them along our stairwell, and we can update them as the girls grow throughout the years. He's a sentimental guy, and one photo is just not enough — he's going to love every single photo!" – Leslie, @wherethewildasare
Leslie has the right idea! We created Framed Photo Grids for the moments when one photo just isn't enough. No matter what photos you choose, the thick white mats and black frames give the set a beautiful, uniform look, and each print comes with damage-free adhesive so they're ready to display as soon as they're gifted.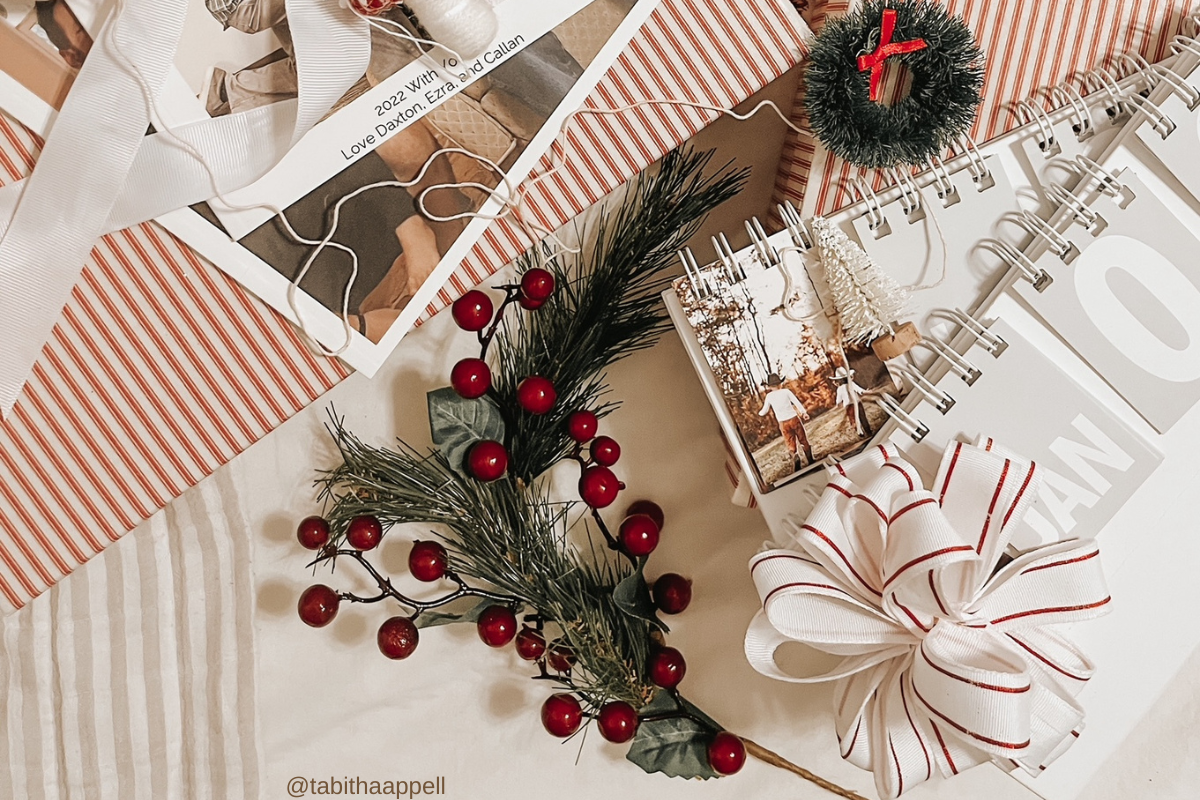 "I am beyond excited to gift these perpetual desk calendars to my in-laws. They both have photos all around their desks, but this feels purposeful and intentional, not to mention these sweet faces make it so darn cute! I know they will be able to treasure these year after year!" – Tabitha, @tabithaappell
Give a gift that keeps on giving! Because Forever Desk Calendars don't include the year, they bring joy, well, forever.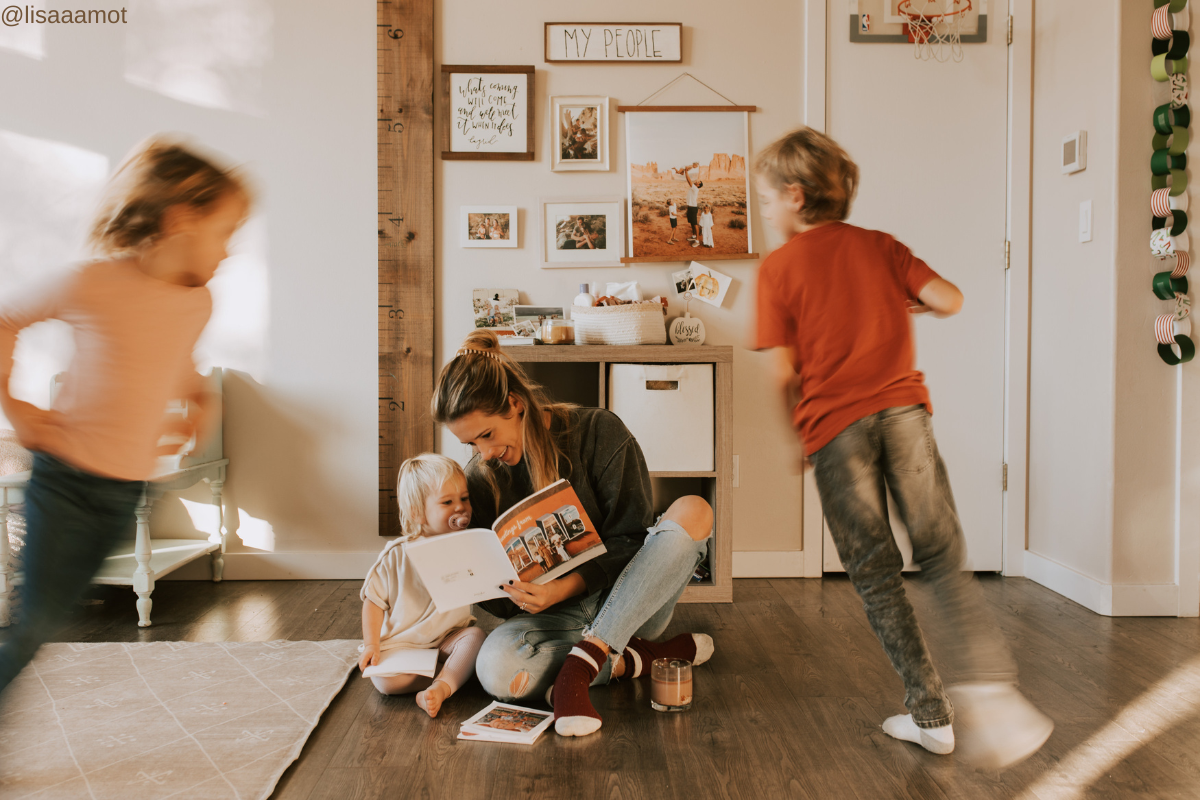 "We will be gifting a Hardcover Photo Book to our kids. We make these books after each trip, and one to highlight each year. I want them to be able to look back and see all we experienced together, and that we chose to invest in them, and invest in making memories." – Lisa, @lisaaamot
Such a sweet idea! Not only do kiddos love looking through photos of themselves, but a Photo Book is such a great way to bring the family together. We love how Lisa's photo shows a sweet moment of calm in the midst of everyday chaos.
Create a Hardcover Photo Book.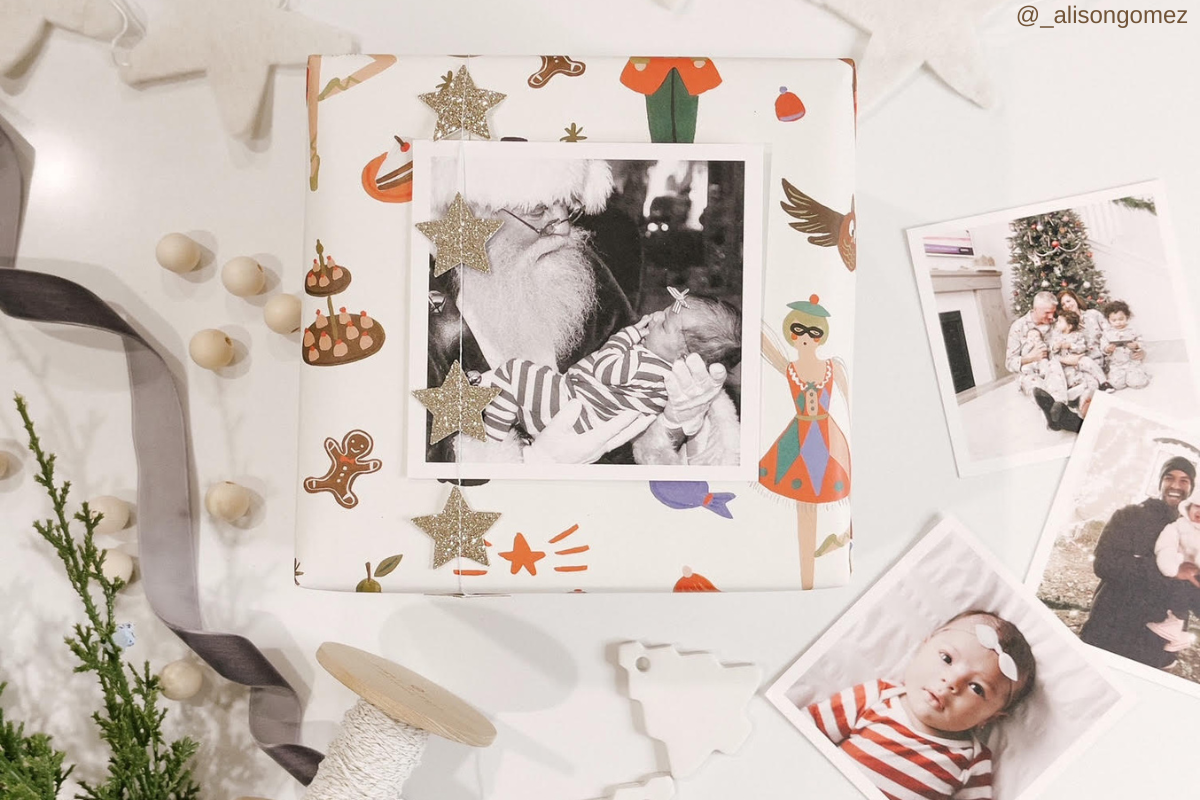 "By far my new and favorite way to wrap gifts is with Parabo Press Square Prints. I started using them last year and I love how they add that holiday magic. Every year I print more of our holiday photos and it's fun to relive our past holiday moments." 
Bonus: Your family and friends can take the prints home as a gift!