'Tis the season to shop small! As a small, women-run business ourselves, we feel pretty passionate about supporting other small businesses. This is why we've pulled together a list of some super great online shops perfect for your holiday shopping. From clean skincare to handmade ceramics, there's something in this list for everyone (plus some awesome discounts). Check it out!
Paper & Clay makes small batches of handmade ceramics featuring simple, warm, purposeful objects grounded in natural forms and colors. Each piece is made by hand with careful attention to detail, and each glaze has been carefully developed from scratch to create subtle and unique colors that make our pieces one-of-a-kind. They started with nothing but tenacity (and their founder Brit in a tiny studio) in 2013 and have worked to grow slowly and sustainably since. Save 15% with the code PARABO15!

Polished Prints is a lifestyle goods line created by women for women. Their statement tees reflect the values they hold near and dear like compassion, kindness, love, and equality — and they even have goodies for kids! Each of their designs is created to inspire women to feel their best. We're obsessed! Save 15% with code PARABO15 (excludes PJ sets).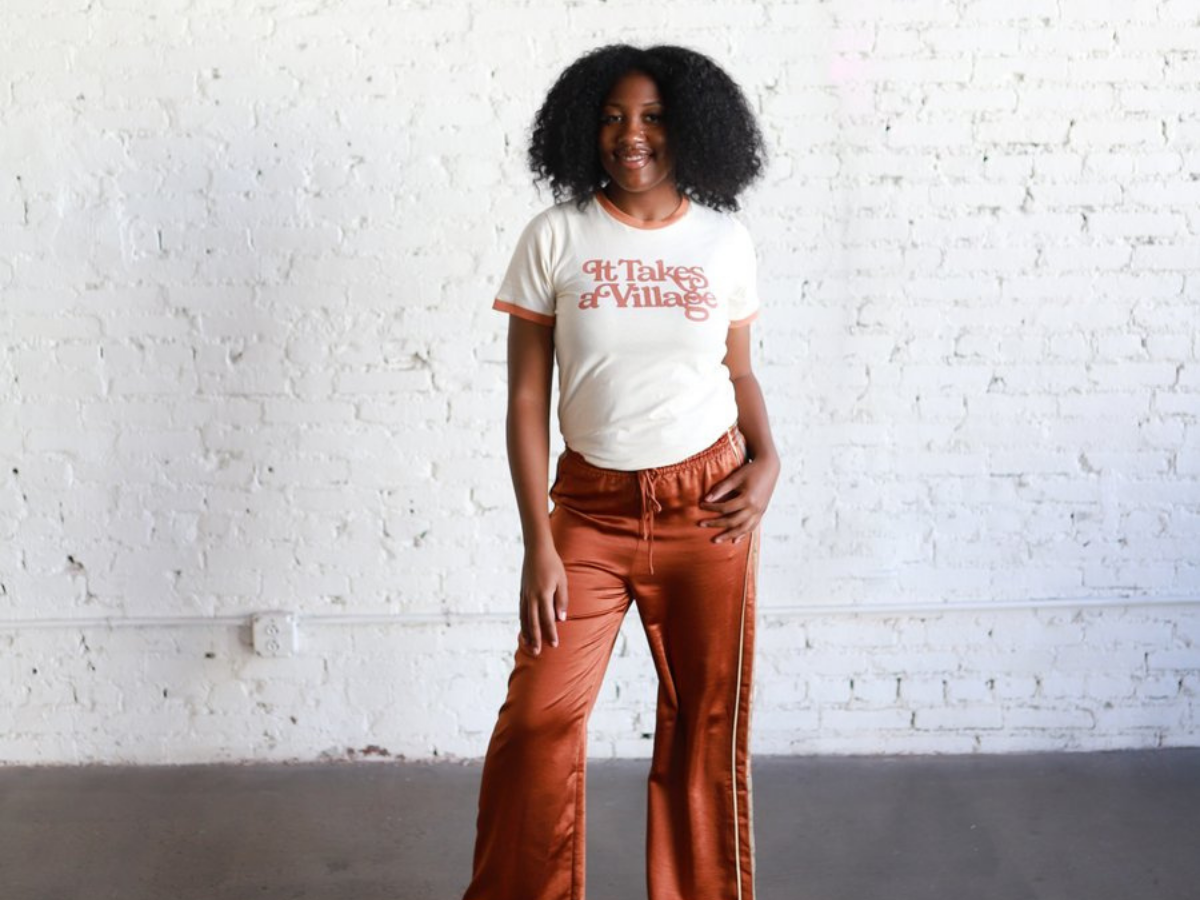 Drifter Organics is a clean skincare brand that is safe for all skin types and scented with essential oils reminiscent of nostalgic memories made in LA by a mother-daughter duo. Their skincare is for anyone who wouldn't put anything on their skin they wouldn't trust eating — consider them your fun skin BFF who is always down for a good time but never lets you do anything that would harm you. For 20% off sitewide, use code DRIFTER20 (minimum purchase amount $20, expires 11/30).

Rosebud's Tees was created by founder Kari Jo in her tiny Texas apartment. With a small-town feel, Kari Jo's connects small town lovin' women back to their roots through apparel and accessories. For 10% off tees, sweatshirts, and more, use code SMALLTOWN10 at checkout.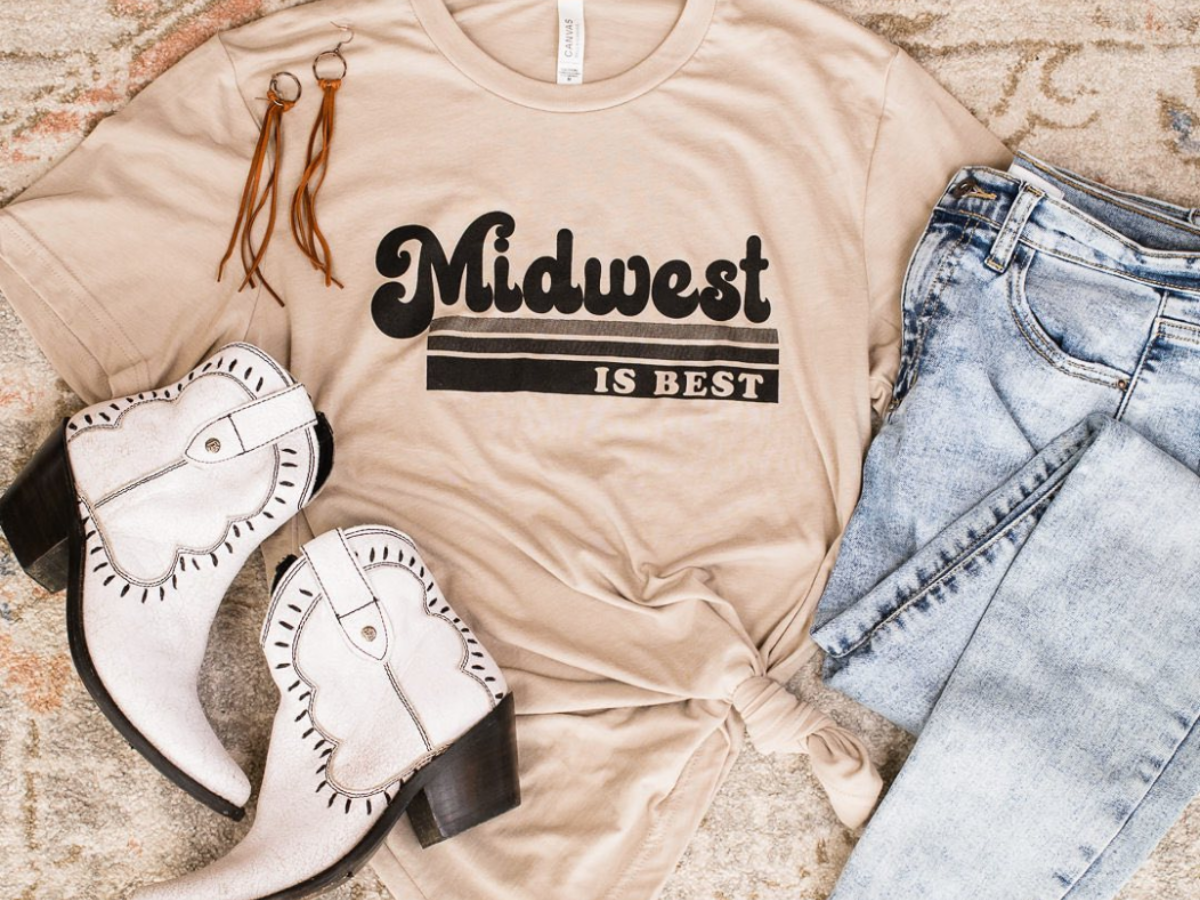 Created in Ashville, North Carolina, East Fork Pottery designs, manufactures, and sells thoughtful, durable ceramic dishware. Trained in formal ceramic apprenticeships, their founder's hands spent thousands of hours in clay, making hundreds of the same form at a time and building an intimate familiarity between maker and material. Their holiday bundles range from ice cream night dishware (yum) to an old fashioned mixology set. Save 10% with code SHOPSMALL.

Heartland Lettering was created by founder Sarah as a modern and stylish counterpart to her more traditional nature photography. Sarah creates trendy, custom, quality decor and accessories for the kitchen and bathroom. Look how cute! Shop now on her site and save 10% when you sign up for their newsletter.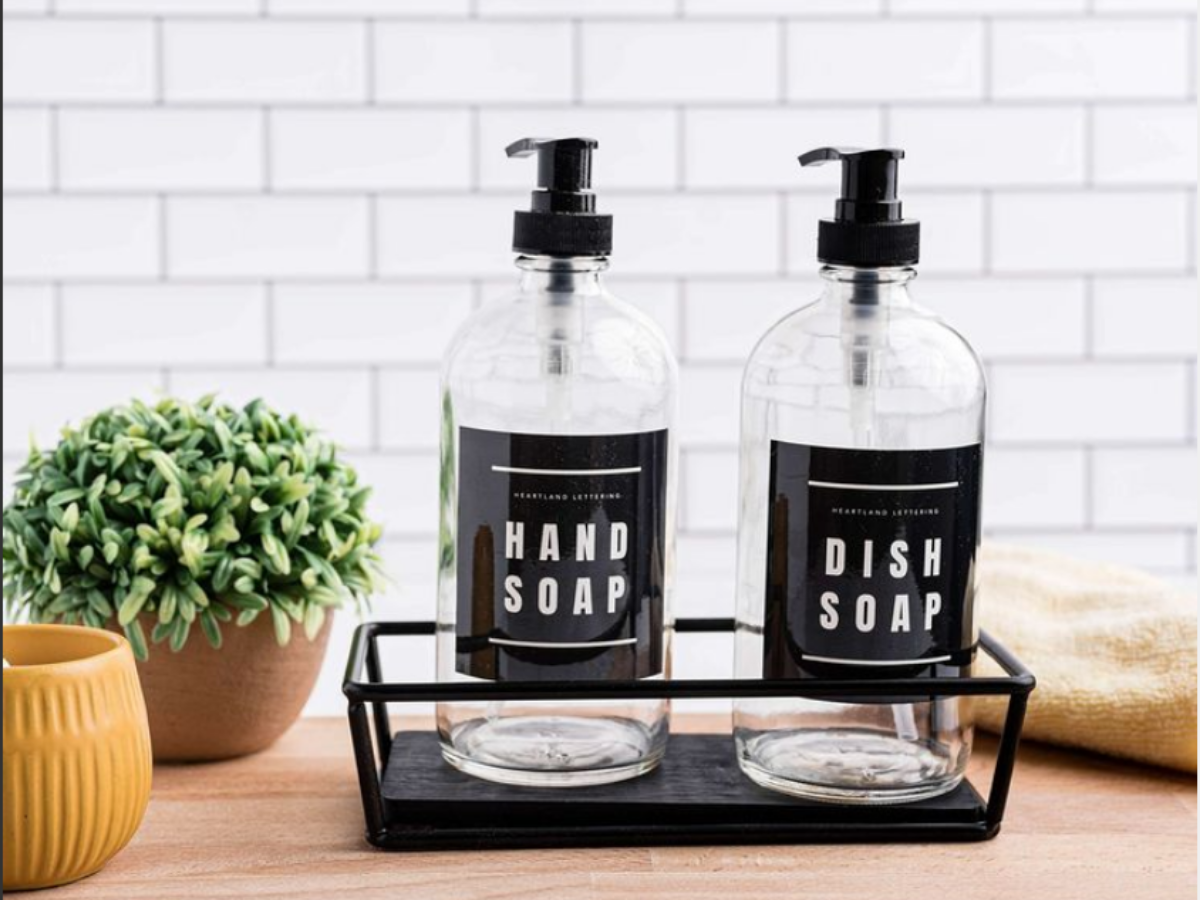 Laurel Elaine Jewelry is our new go-to for dainty and minimal gold-filled jewelry! Each piece is crafted by hand in a small California studio, and it sure is stunning. Shop 15% off rings, earrings, necklaces, and more for 15% off with the code PARABO15.