Square Prints are by far our most popular prints, because who doesn't want to hold their Instagrams in their hands (and possibly give them a little hug)?
So, we've souped up the Square Print options in our app! They now come in three sizes – 4 inches, big 5.5 inches, and extra tiny 2.75 inches.
A set of 20 Squares in the 4 inch size is FREE – just pitch in for shipping. There's just a small cost to upgrade to the BIG 5.5 inch size. (Get 'em right here).
What will you do with all those prints? We're so glad you asked. We've scoured #parabopress on Instagram and gathered our 23 favorite ways that Parabo users have displayed their square prints. You all are an inspiration!

THE CLASSIC
CLOTHES

PRINTS LINE

Hang a string or two, grab some clothespins and let them know they are destined for far greater things than clothes drying. No pins? Use magnets! Grab a Horizontal Photo Rope – magnets included.

(Click any of the photos in this post to see who 'grammed it.)
THE PERFECT GRID
Perfectly lined up prints are pleasing to the eye. A bunch of little photos become one big piece of art.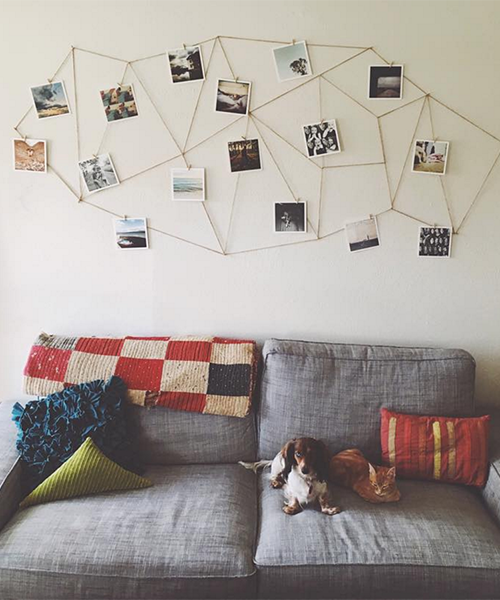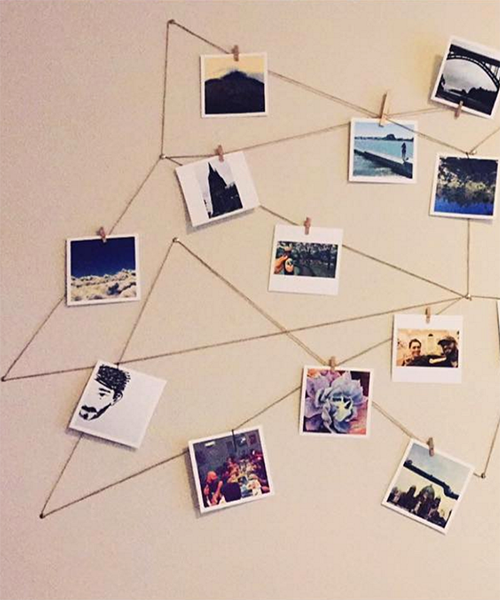 STRING ALL OVER + CLIPS
Make a fun geometric mess of string and pin up your favorite photos. Another great way to make a big statement with small photos.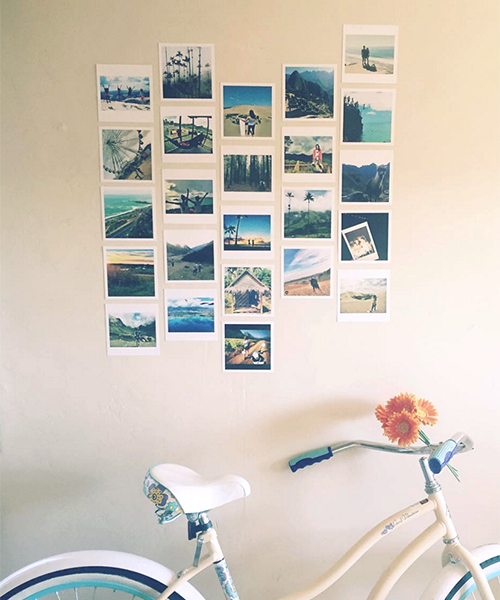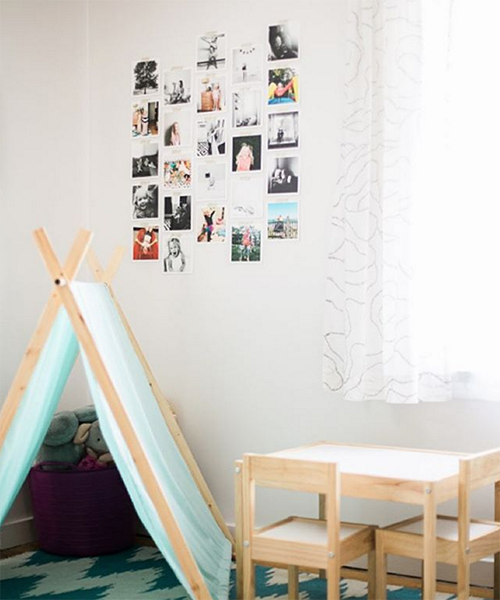 STAGGER GRID
It's just like a grid, but a little bit off and a lot a bit cool looking. Grab some tape and give it a go.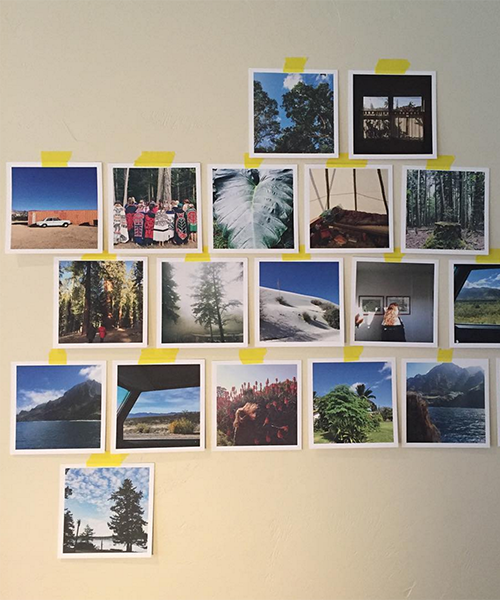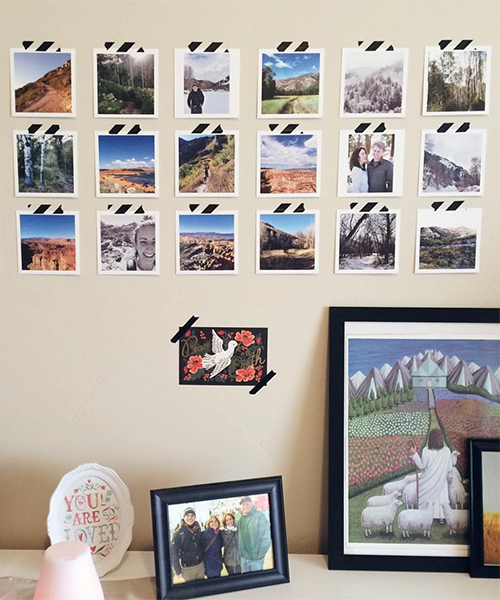 USE CUTE TAPE
Extra cute tape deserves to be seen. Be sure to use washi or another type that'll pull off clean, like metallic Mylar Tape or our Washi 3 Roll Set.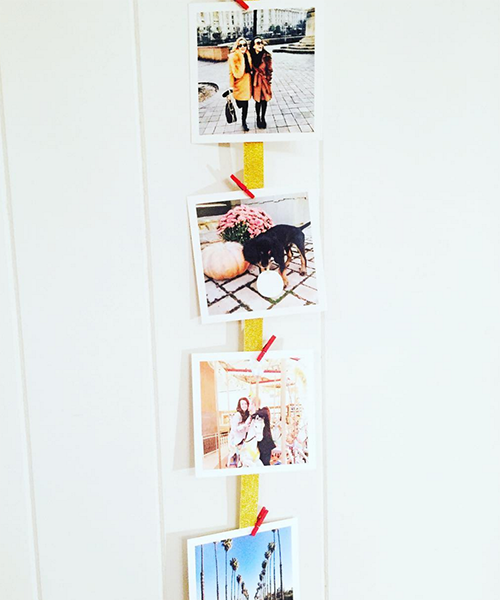 HANG ON A VERTICAL STRING
Hang a string, ribbon (or one of our Photo Ropes) and attach your photos to fill a tall skinny spot.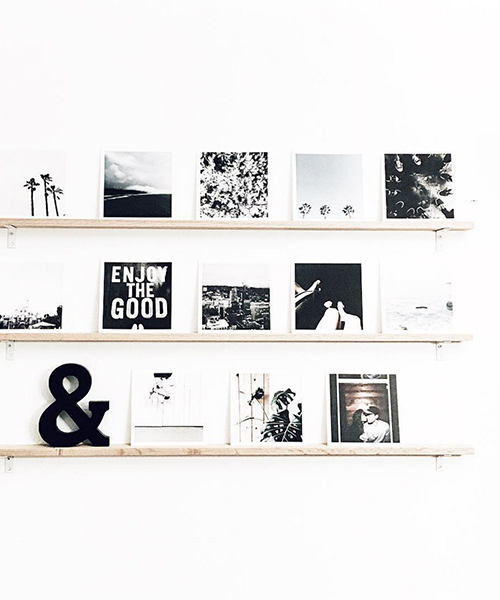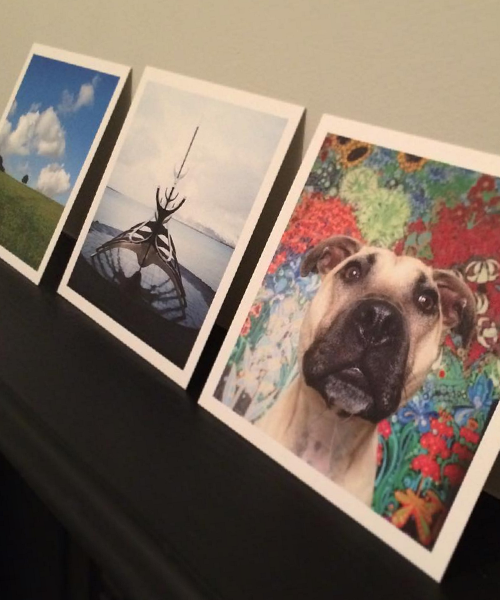 PROP THEM ON A PHOTO RAILS
Our little squares are tough (okay thick) enough to stand up on their own. All you need is a wooden rail or pretty moulding.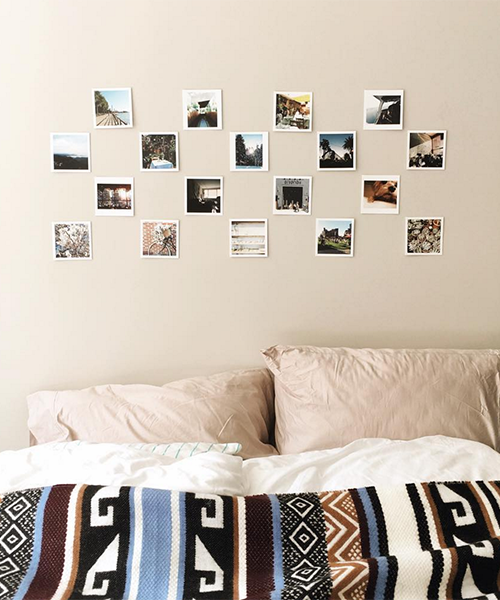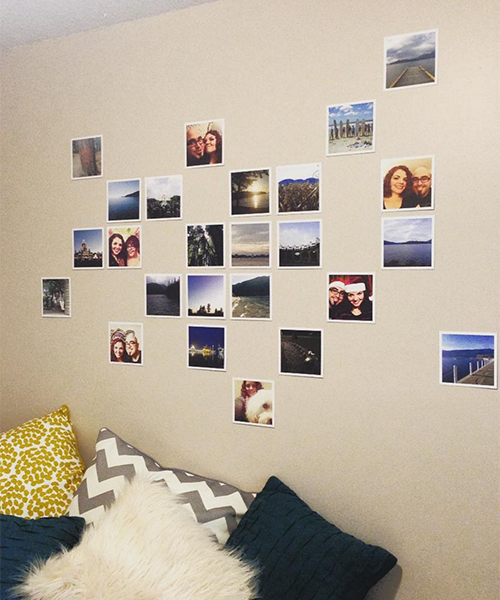 ROOMY GRID
Here's your basic grid with some breathing room. Fill up a big ol' wall with just a few small prints.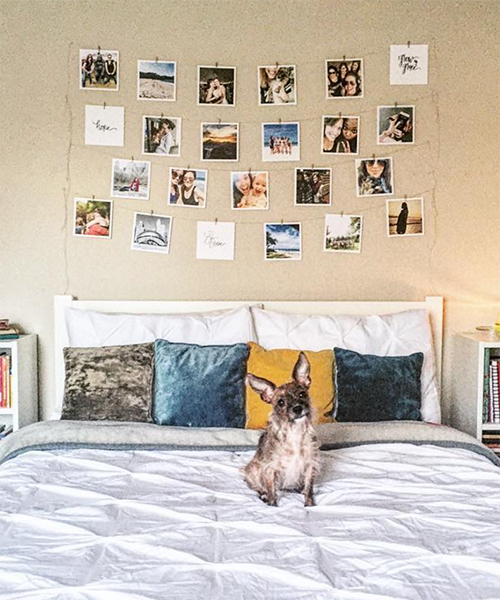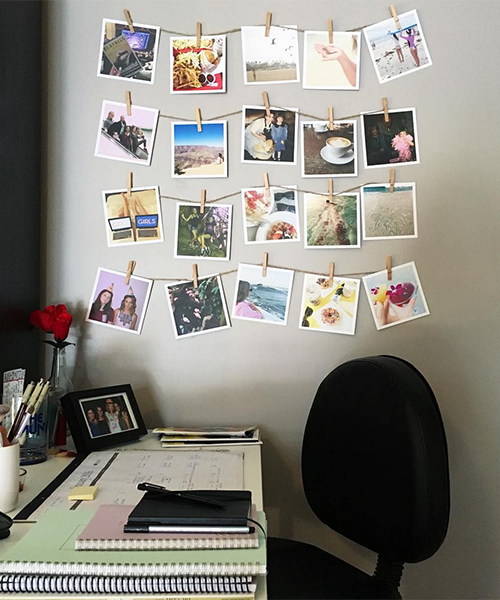 MULTIPLE LINES + CLOTHESPINS
This is a mix between two of our faves, clothesline meet grid. Just hang four or five shorter lines and clip up those pics. For extra ease, grab a magnetic Horizontal Photo Rope.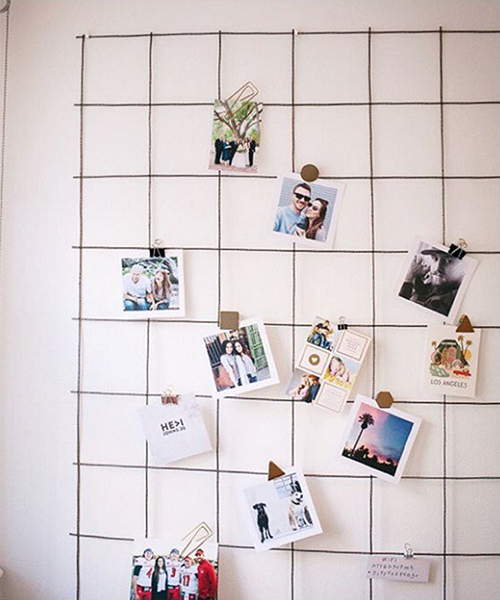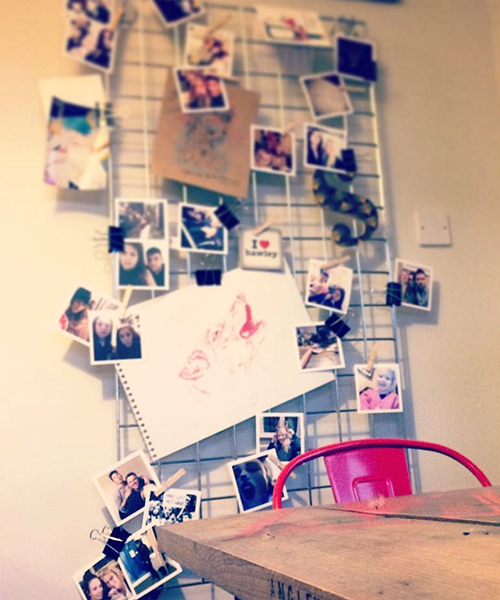 PUT UP A METAL GRID
We love this look. See how @stephvilladavis DIYed her grid for just a few bucks here.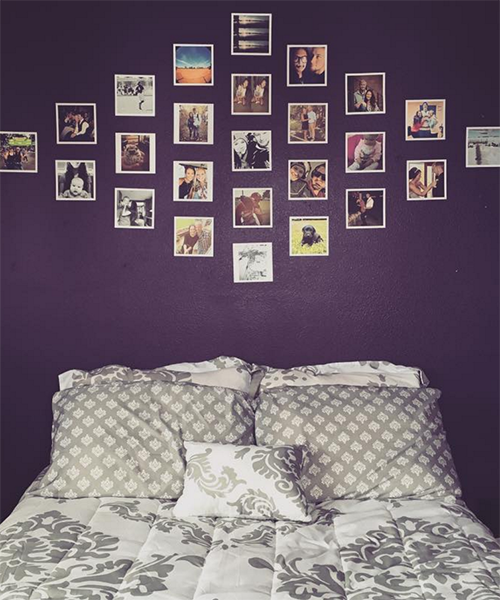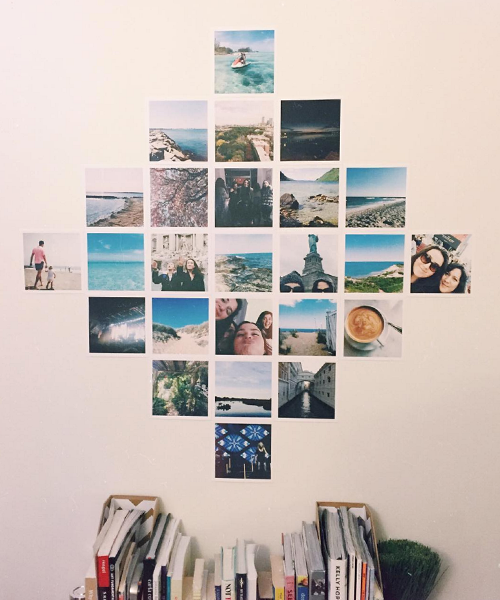 SHINE BRIGHT LIKE A DIAMOND
Your photos can be anyone's best friend. Hang them in a diamond shape to show your luxurious side.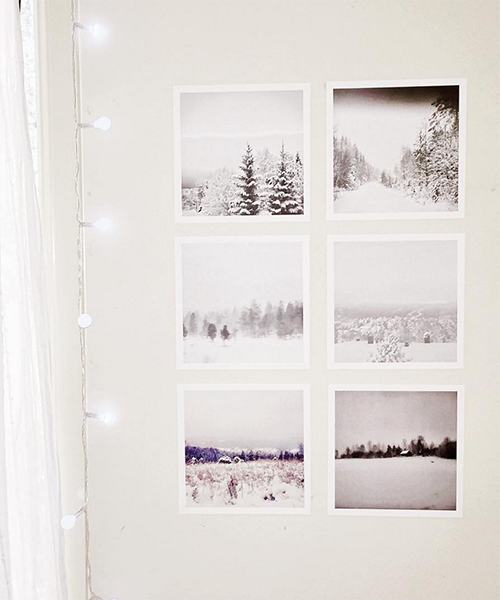 JUST A FEW
These folks show that simple can look simply wonderful. Hang your very best in a place of honor.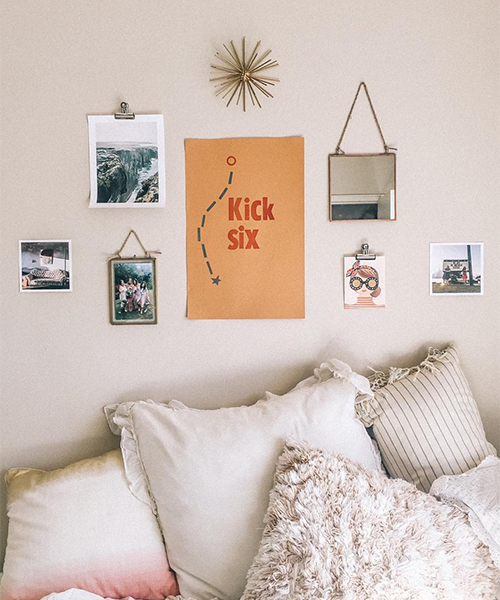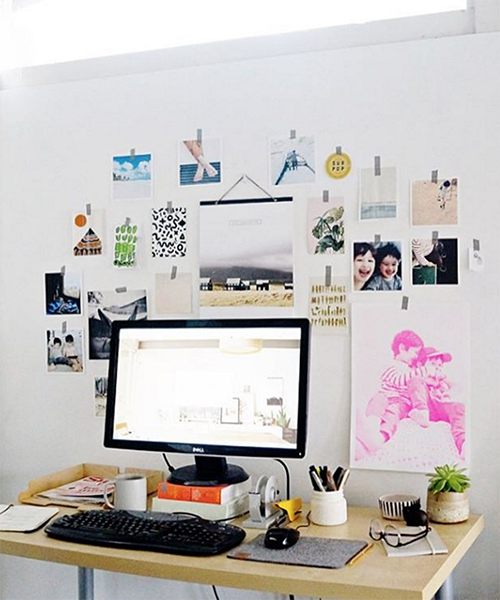 MAKE A GALLERY WALL
Incorporate them into a wall full of other art and inspiration. They're great for filling in small spaces.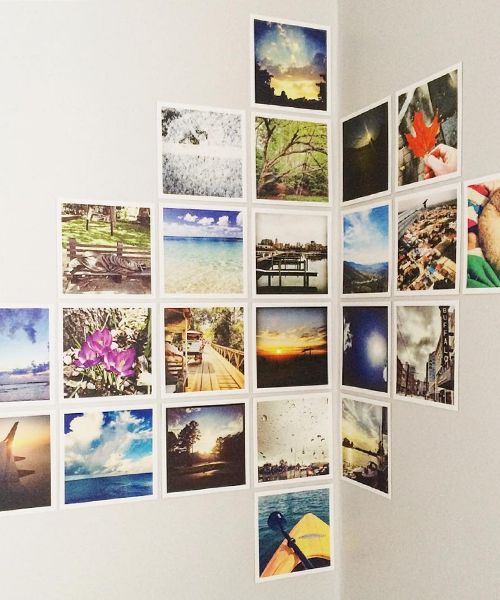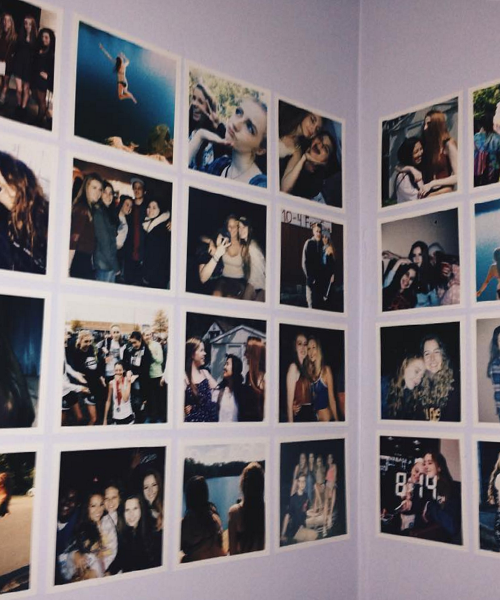 IN A CORNER
Nobody puts babies here, but photos? Sure! Square Prints fit just right where wall meets wall.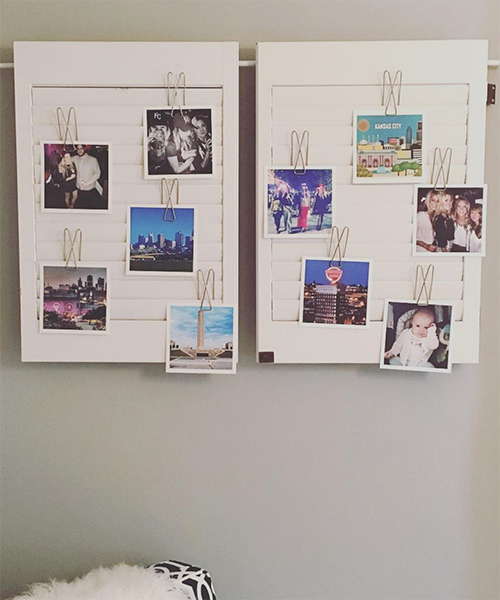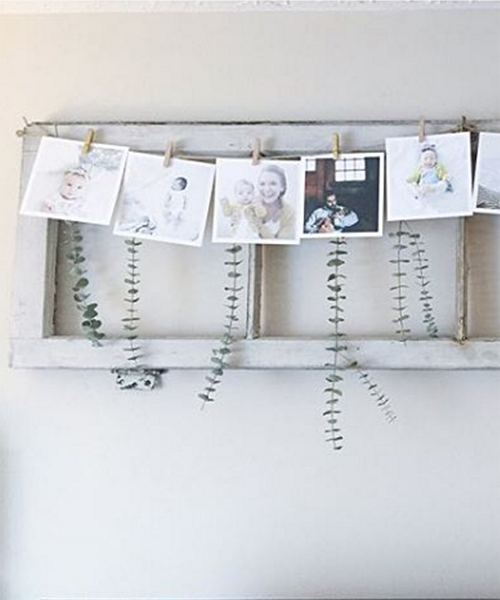 CLIP THEM TO AN OLD WINDOW
Just because a window frame or shutter is retired, doesn't mean it can't do good work. Fill one up with photos to beautify your home.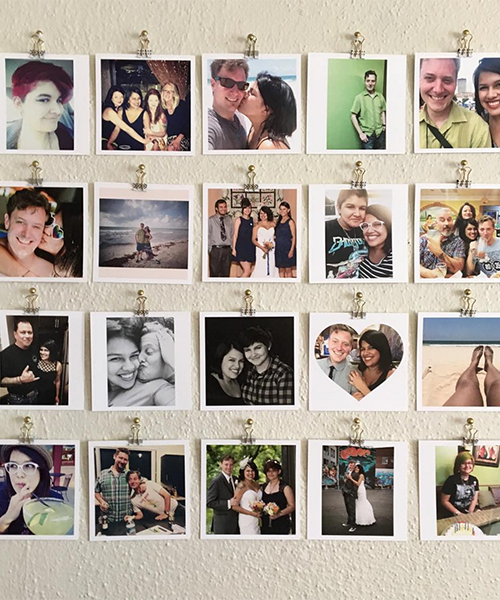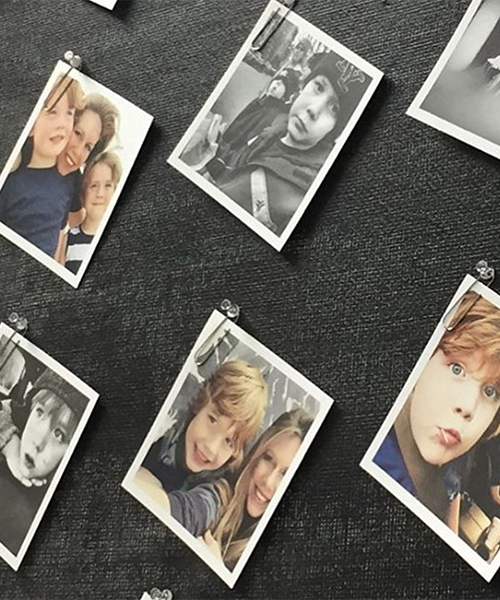 CLIPS AND PINS TOGETHER
Find some cute clips and pin 'em up to the wall. Something as simple as paper clips and thumb tacks can do the trick.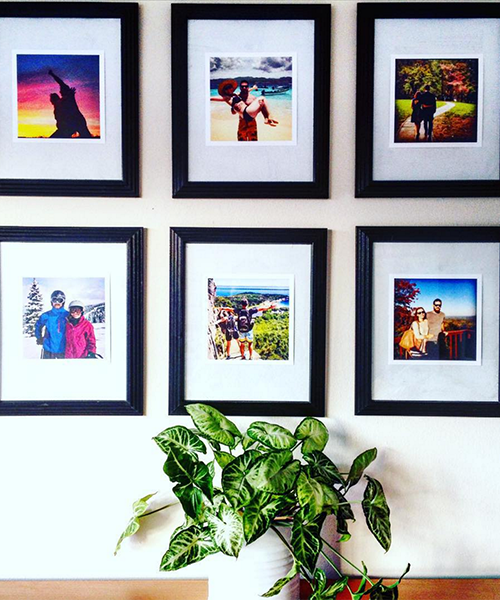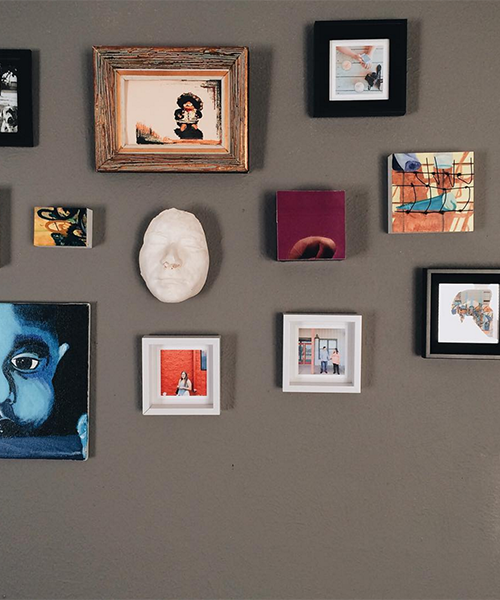 FRAME THEM
A true classic. Sometimes a great shot deserves to be behind glass in a good ol' frame. We've got a gold option, if you're feeling glitzy.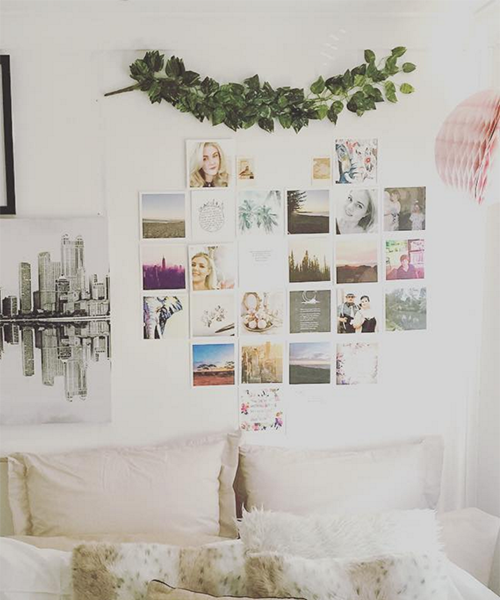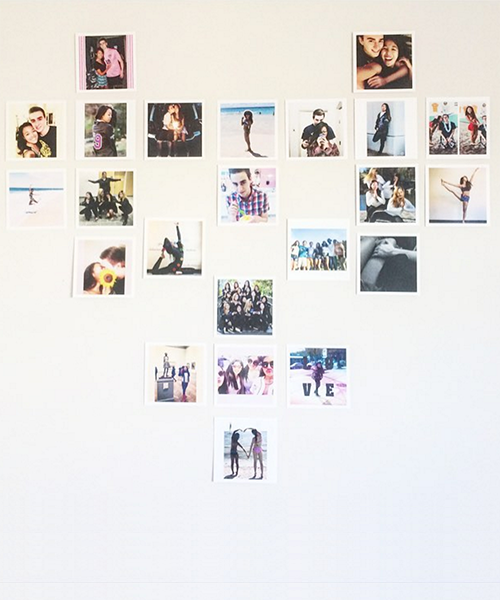 HANG YOUR HEART ON YOUR WALL
You love your prints, so show it! Lay them out to decide on placement before you get to mounting them.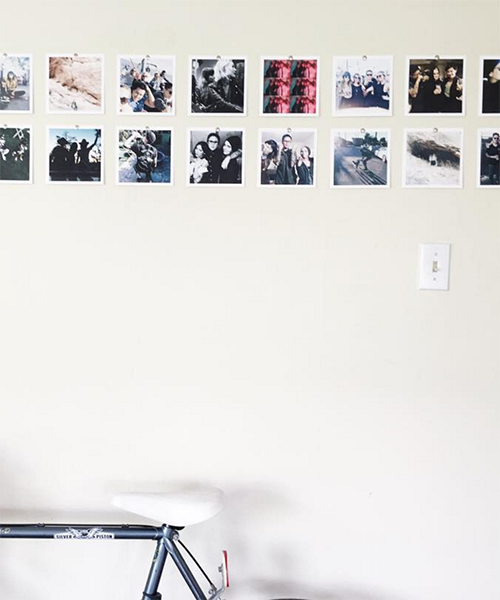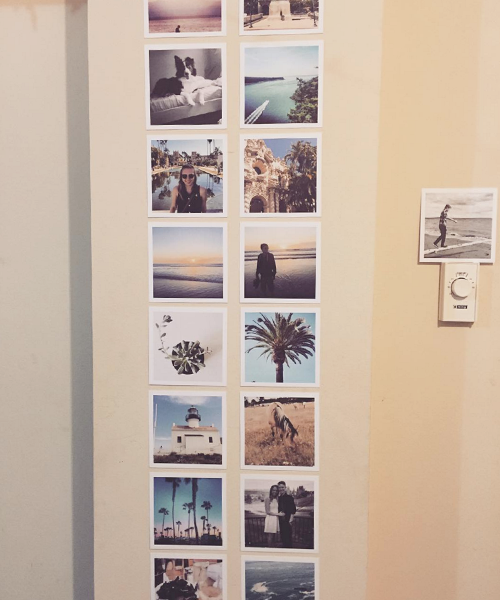 TWO PERFECT ROWS
Noah may have been on to something. Photos going two by two look really nice together.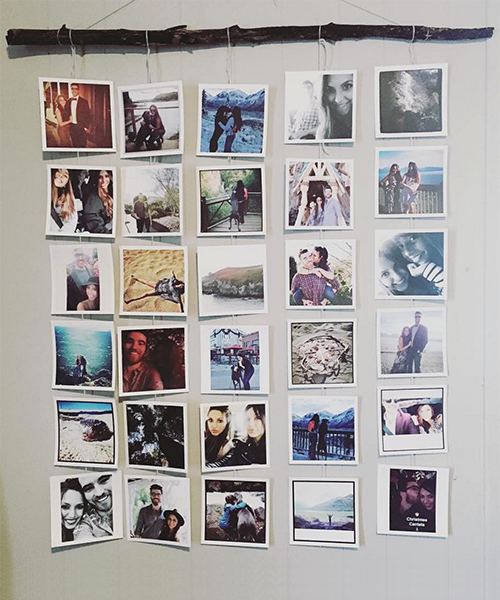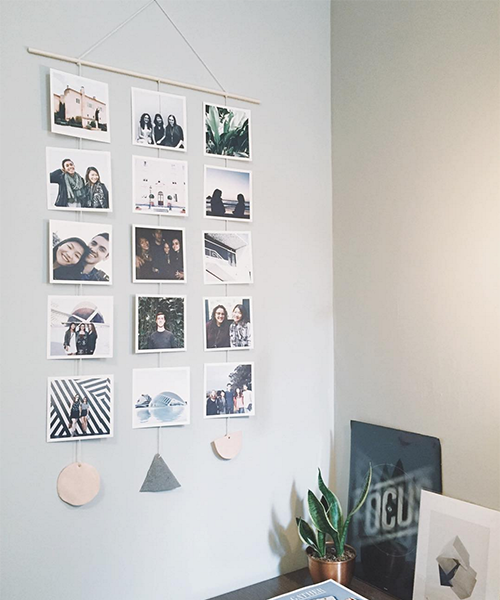 MAKE A MOBILE
Get creative. Hang string from a stick, wood dowel or anything, and attach your pretty prints.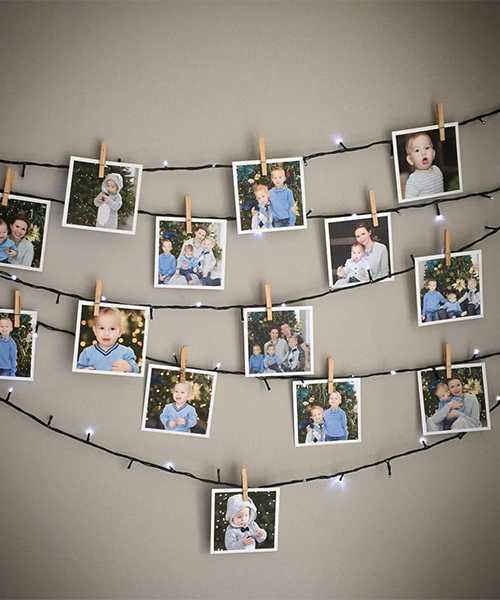 HANG THEM ON FAIRY LIGHTS
An extra fancy version of clips on a string – clips on a string with built-in lighting! Run to our shop for clips with lights right in them – Photo Clip Lights!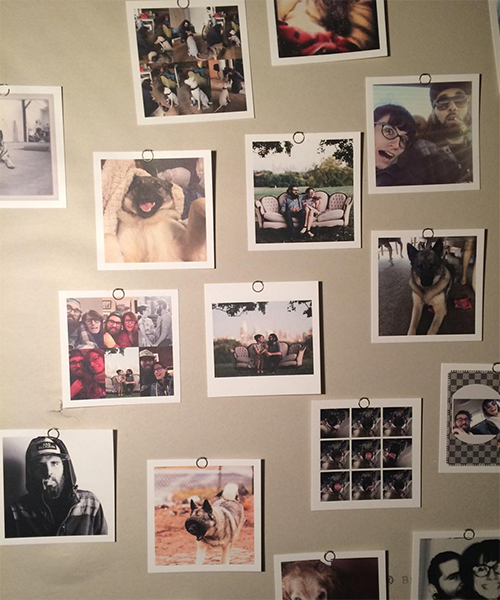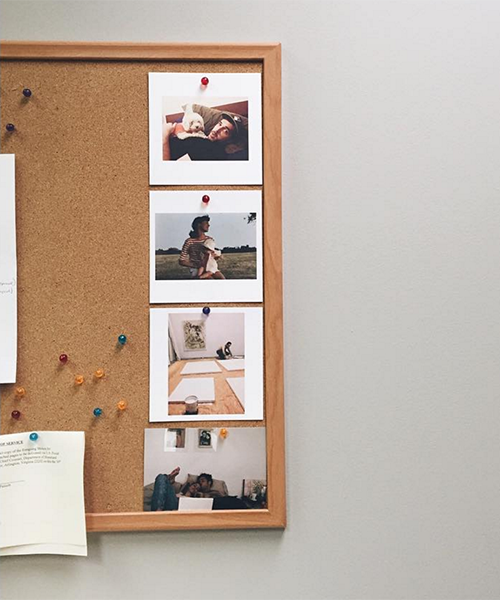 PIN THEM UP
These guys look snappy on a bulletin board. Plus, they're extra easy to switch out as your print collection grows.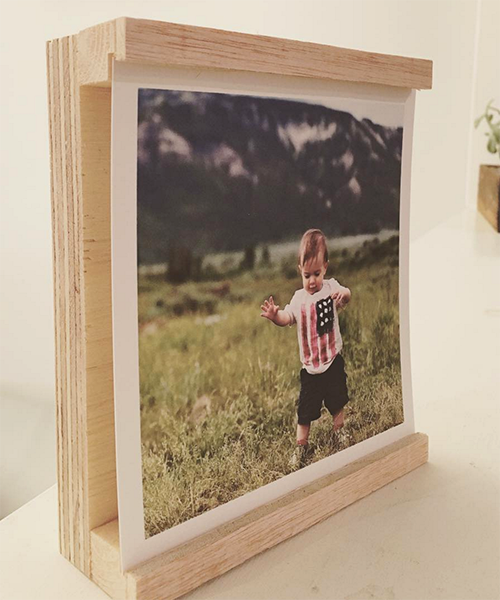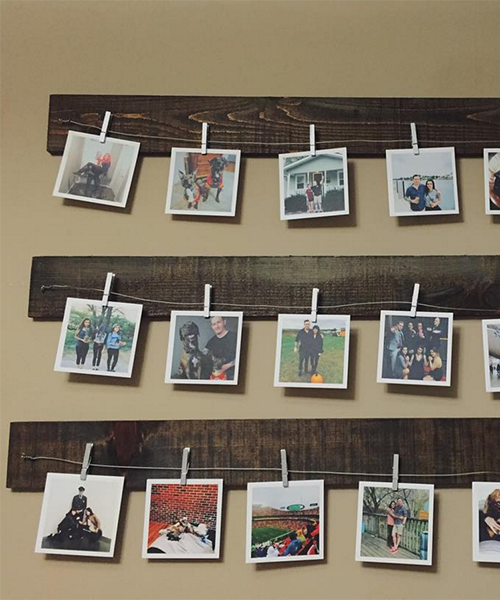 HEAD TO THE LUMBER YARD AND DIY IT
These aren't simple, but Parabo users sure are a talented bunch. We love this custom photo stand and row of prints on beautifully stained wood. We sell a Wood Block of our own in the Parabo shop.
REMEMBER!
Our 4″ Square Prints are FREE for a set of 20 – additional prints are just 25¢. For just a few more bucks you can make Tiny Squares, add a metallic Foil Border to your squares, or go BIG with 5.5″ Prints.
And, once your prints arrive be sure to use #parabopress to show us how YOU display them in your cozy home.
Thanks a million for the photos and inspiration: @erikawilson, @_twosweetpeas_, @jessdickinson, @sunbeamblog, @baileyeiland, @stepena_, @livsgourley, @rebeccasiorphoto, @madholla, @allisonabarnes, @apostolicgirl.insta, @chloefietz, @elleaux, @cc.tcb, @_cherkao, @janelle.blackman, @bekajoy, @paigethalia, @stephvilladavis, @staceybearne, @oli_lauren, @danihenry9, @bethineelizabeth, @ccmulloy, @kensliechristine, @good_on_paper, @nicoleschara, @whtevranna, @heathercrutcher, @kaitlynrembold, @e.rikathomson, @mikkisimmons, @almaindc, @mjvcrocks, @cbiancak, @kokokrazyy, @nikkiyun, @kaylak58, @beauty.in.the.weeds, @mindy_mn, @svetlana_lev_mishina, @snowfoto, @photahhhhhhgrapher, @kennedyholmes, @lucentprod and @shelbiecarverkc. Click any photo in the article to go straight to the source.