It's time to think about making a gift for the lady who made you who you are today!
We used our new Classic Prints to DIY three classic Mother's Day Gifts.
Flowers, cards and macaroni art – the ol' standbys … with a bit of a twist.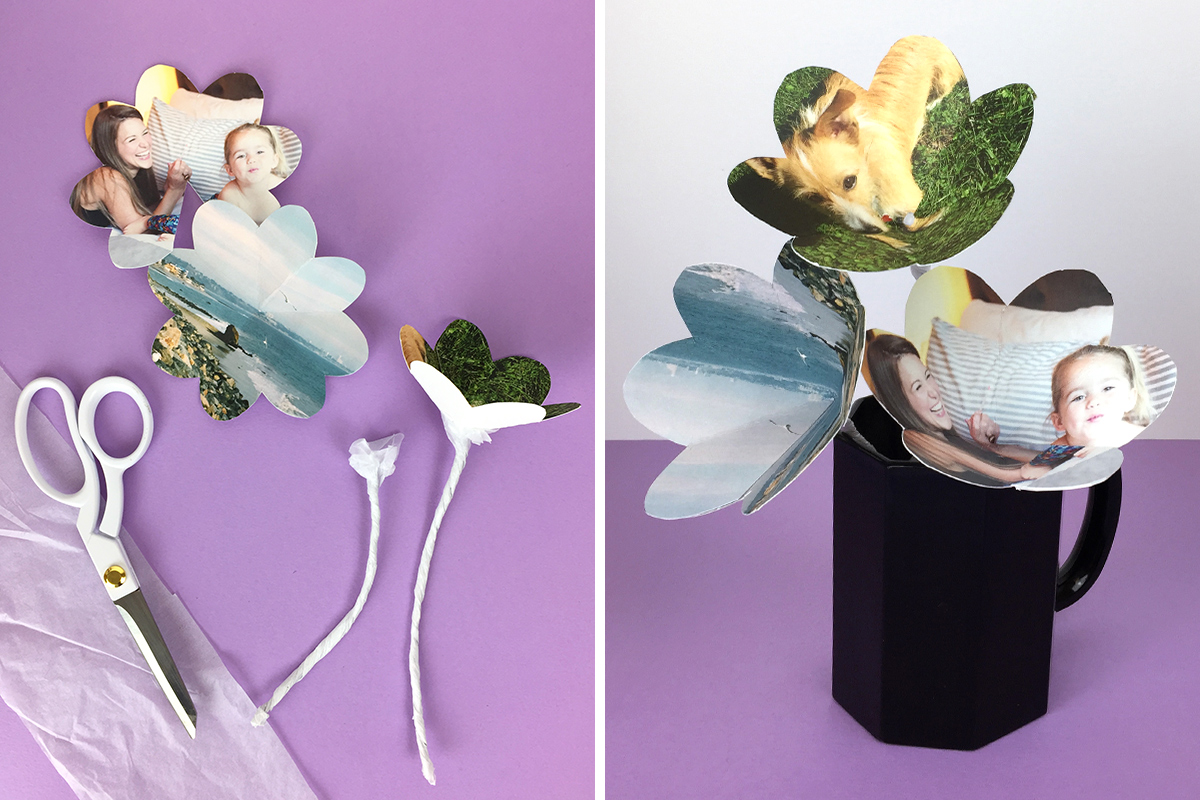 A Bouquet Made of Memories
Make an extra thoughtful bouquet with DIY photo flowers.
Make a stencil of a simple flower shape. Make a fold between each petal. Simply cut the crease between two petals and glue one of them on top of the other to make a 3D flower. Glue on a stem, and voila!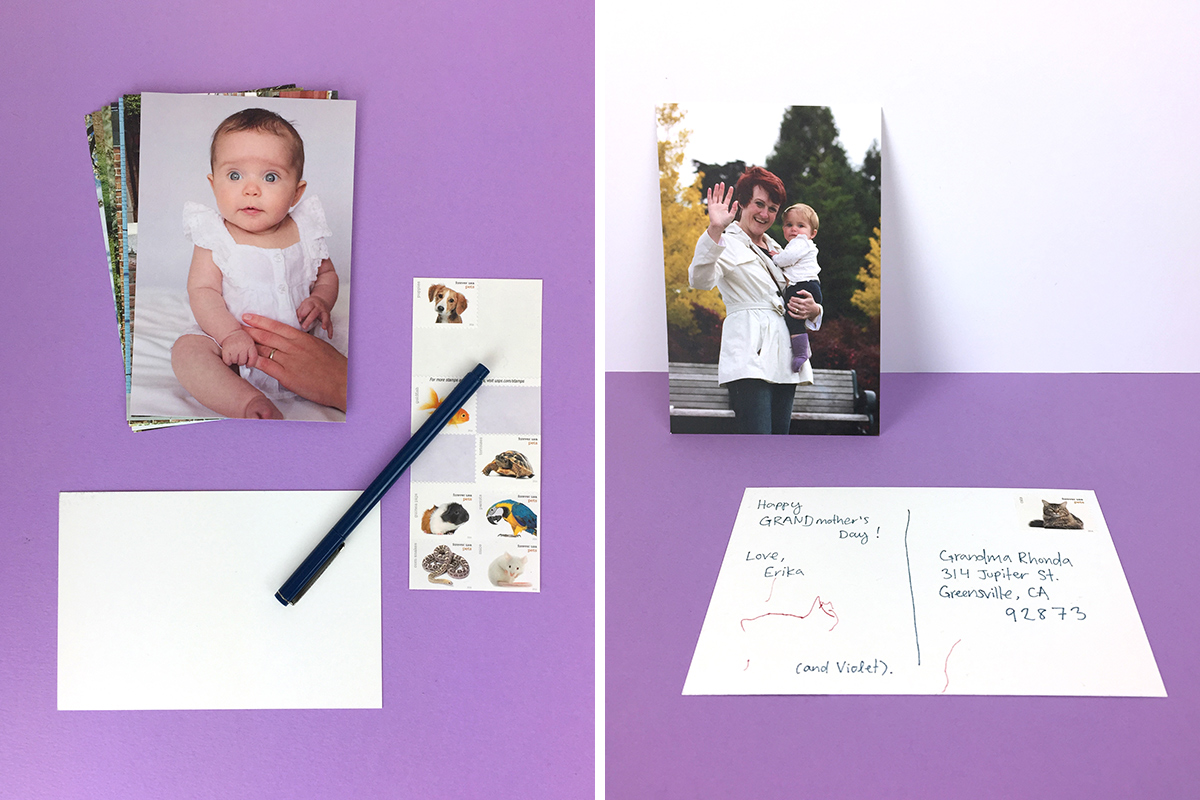 A Personal Postcard
This is the simplest DIY of all time. But it's still guaranteed to put a big smile on Momma's face.
Just flip over a Classic print, add a lovey message or drawing, an address and a stamp. Ta-da!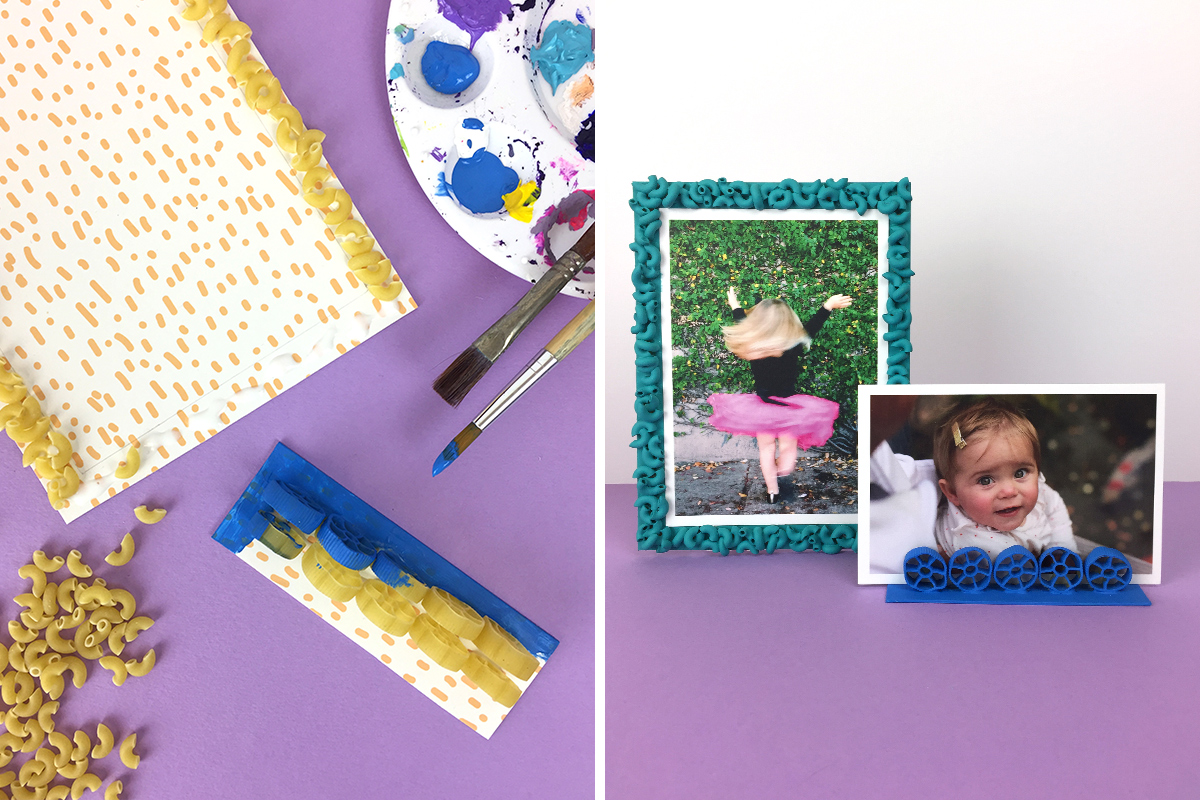 Classy Macaroni Art
We honest to goodness wrote "macaroni art, but classy" in our blog post plan, and here's what we came up with … a frame and a simple print stand.
Recycle the board that comes as part of the Classic Print packaging! Glue on macaroni, then cover your creation in a couple layers of matte acrylic paint.
We used two rows of wagon wheel pasta for the stand, and slipped the print in between.
We just love the monochrome look! It lets your photo be the star of the show.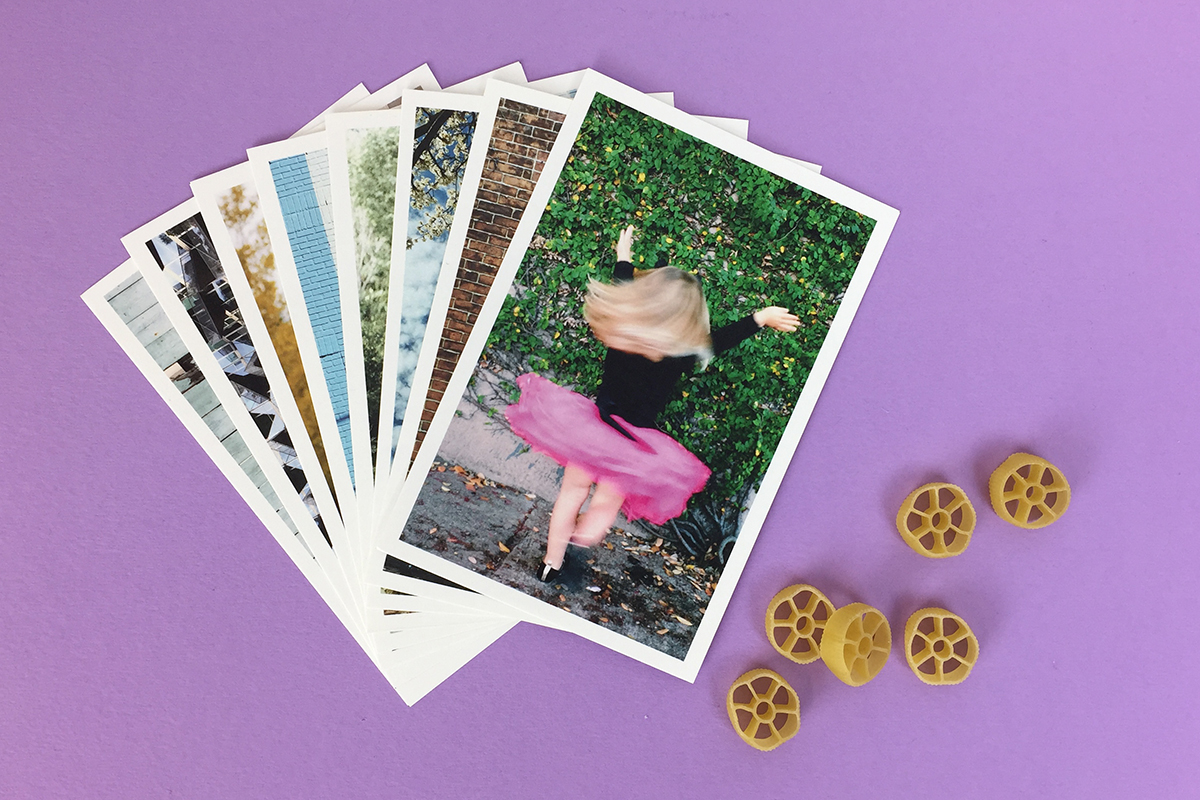 Mother's Day is coming up quick! Order your 4×6" or 5×7" Classic Prints and get to DIYin'.