What more could a mom want to see on Mother's Day morning than your smiling face, and maybe your best attempt at breakfast in bed?
How about 25 prints of your pretty face floating around the house! Well, today you can get this project going for just $5.
Grab a set of Square Prints of your favorite family shots and tape them to helium balloons for an extra floaty surprise.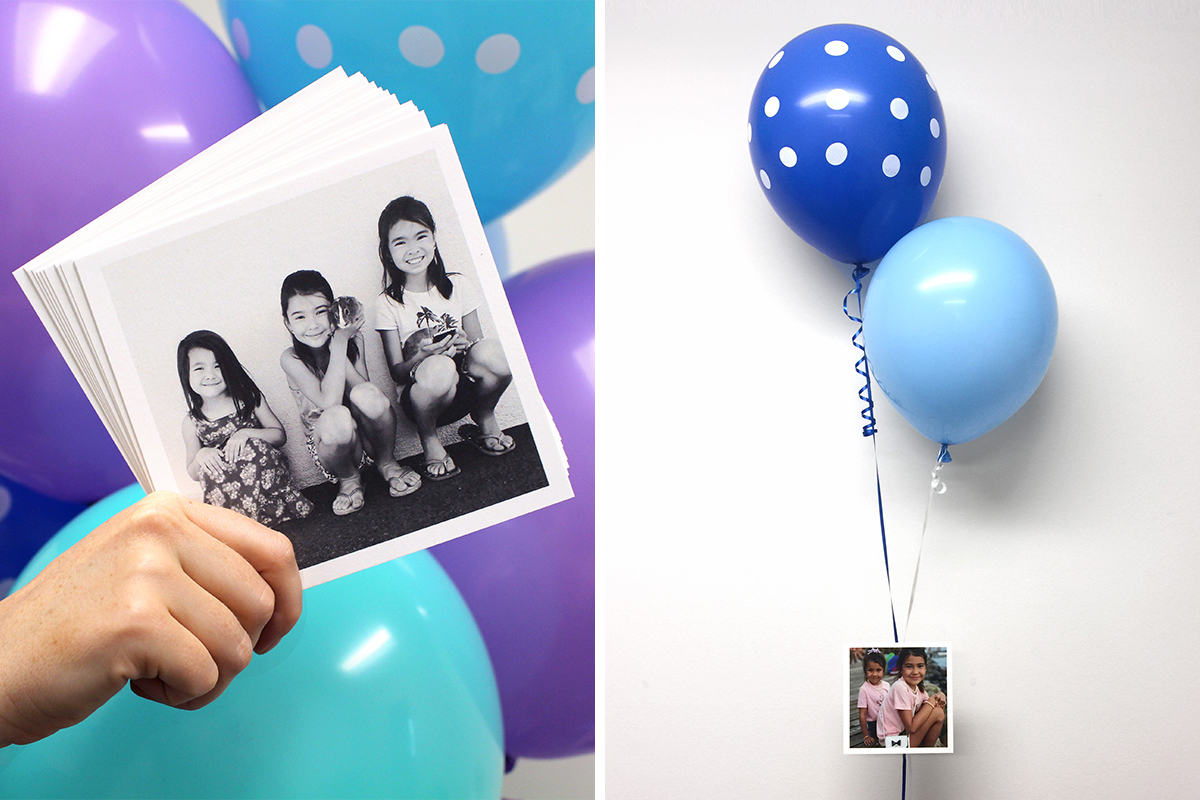 We found it helpful to tape each print to two balloons, so they weren't too weighed down. Plus, with two balloons taped to the same spot, you can stagger the heights at which they hover, so they're not all just straight chillin' on the ceiling.