Let's be real: we all have hundreds, maybe even thousands, of Instagrams in our feeds, not to mention the billions(?) of photos that never leave the comfort of our phones' camera rolls.
We'd print out every last one of them, but we've only got so much wall space. We have to stop turning our photos into Square Prints when we've covered our walls, right? Wrong!
It turns out there are tons of creative and fun other ways to use Square Prints. Read along for four of our faves and never. stop. printing.
Oh, and if you want a set of our large square prints for only $5. Hit the upsize button after you choose your photos in the Parabo App.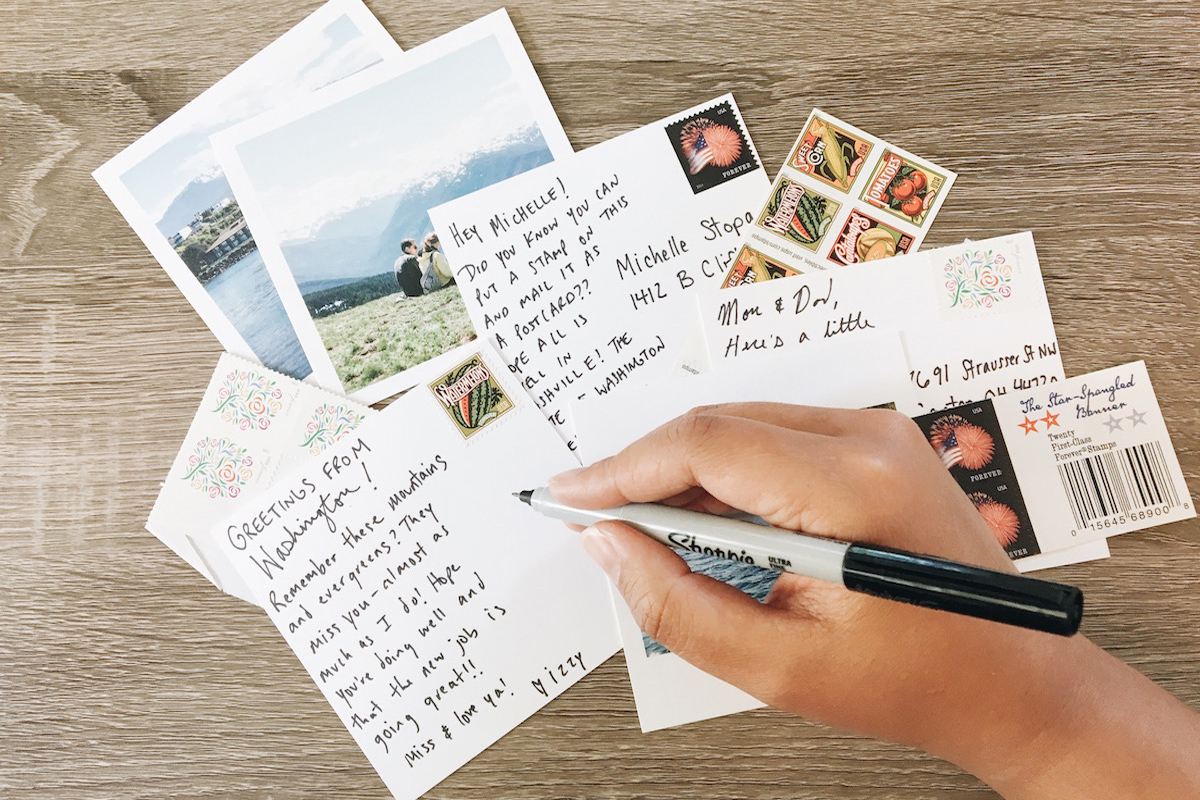 SQUARE POSTCARDS
Did you know that you could put a stamp on most things and send them through the mail? As long as it has the right amount of postage USPS will ship it. Seriously – give it a try with your Square Prints!
Simply write the address on the backside of the print, add stamps (68 cents – that's two regular postcard stamps – since squares are considered an "unusual size"), write a short message and pop it in the mail!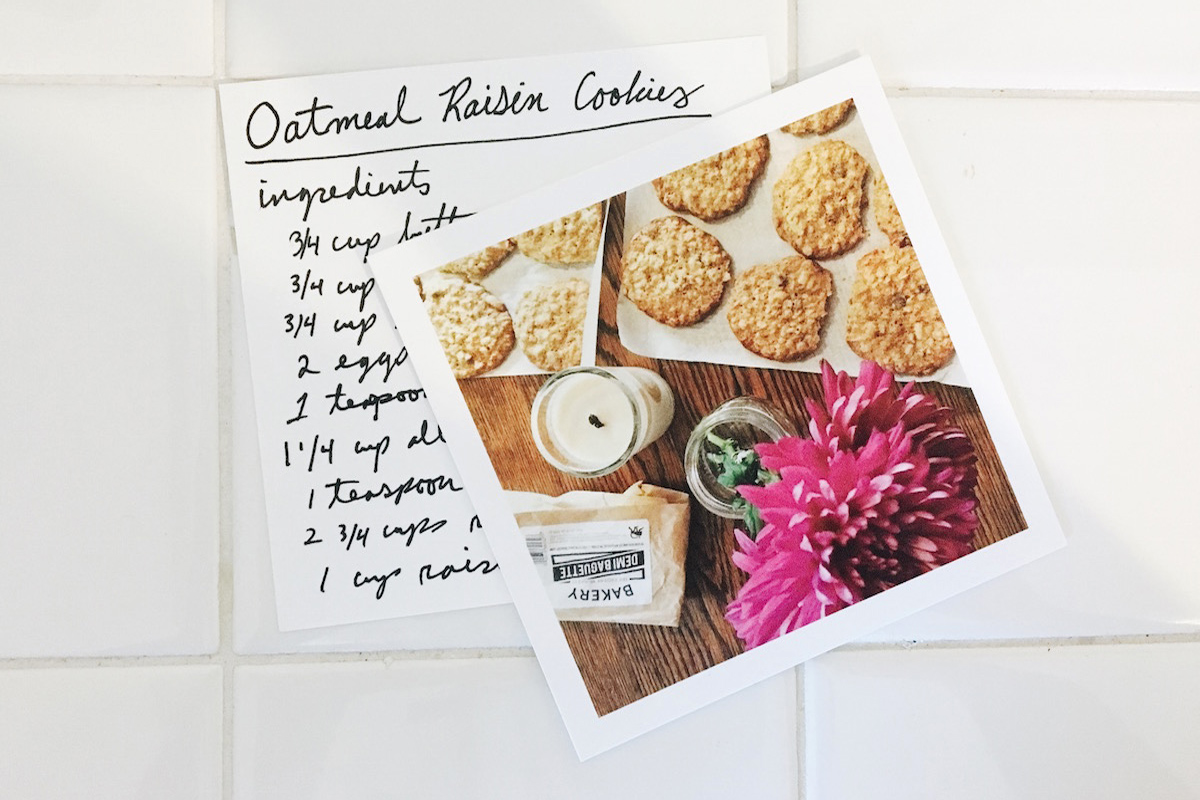 RECIPE CARDS
If you love food photos as much as we do, you probably have plenty of documentation of your culinary adventures.
Instead of simply drooling over those photos, use them to inspire you to actually cook what's in the photo.
On the back of the print, write out the recipe, ingredients, and steps. Use prints as a recipe cards! They make for a great gift for foodie friends.
If your recipe is too long, simply write the name of it or a reference to the blog or website you got the recipe from. That way when the photo makes you hungry, you've got a quick reference to serve up something tasty!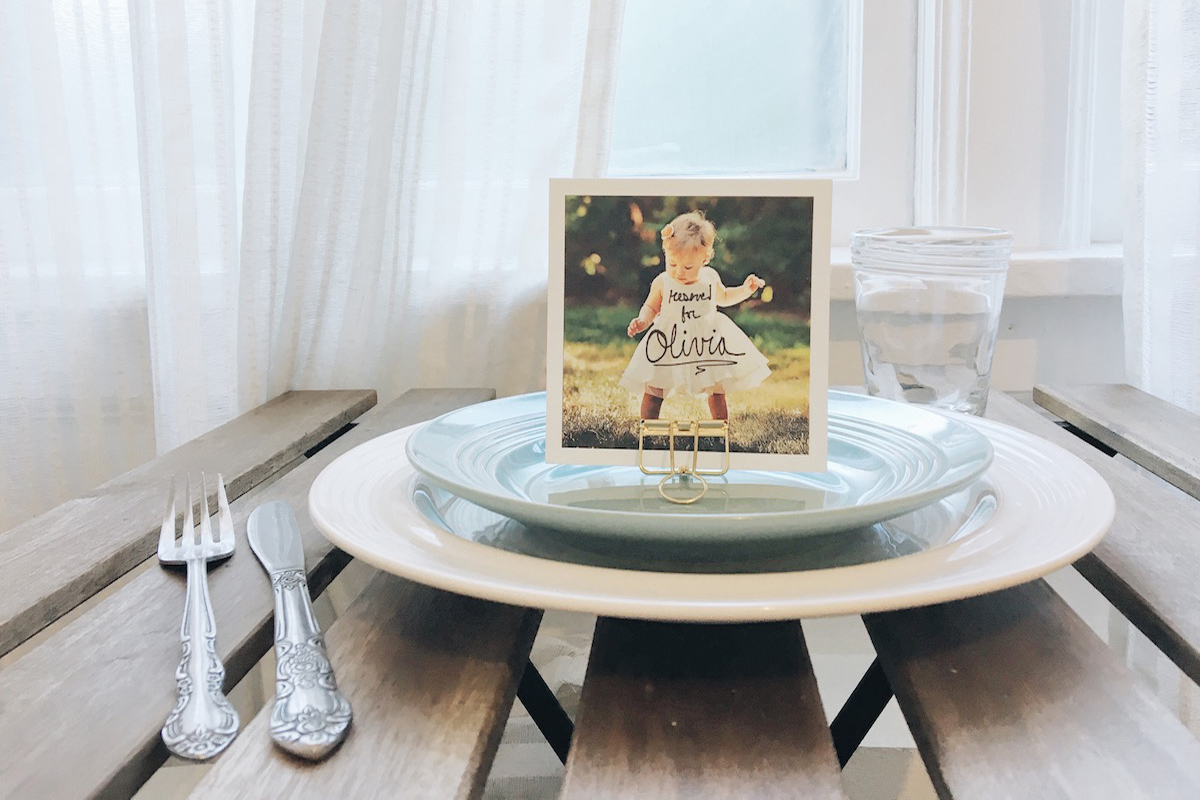 TABLE MARKERS
Planning a wedding or hosting a dinner? Using prints as table markers makes for some unique table décor.
Your guests will love the personal touch. Use photos that will fit the theme of your event, or simply fun photos of the friends who are coming to dinner!
Parabo Square prints are so thick, you can easily make a simple stand, use a Skeleton Clip to hold them up or lean them against a centerpiece or dining utensil.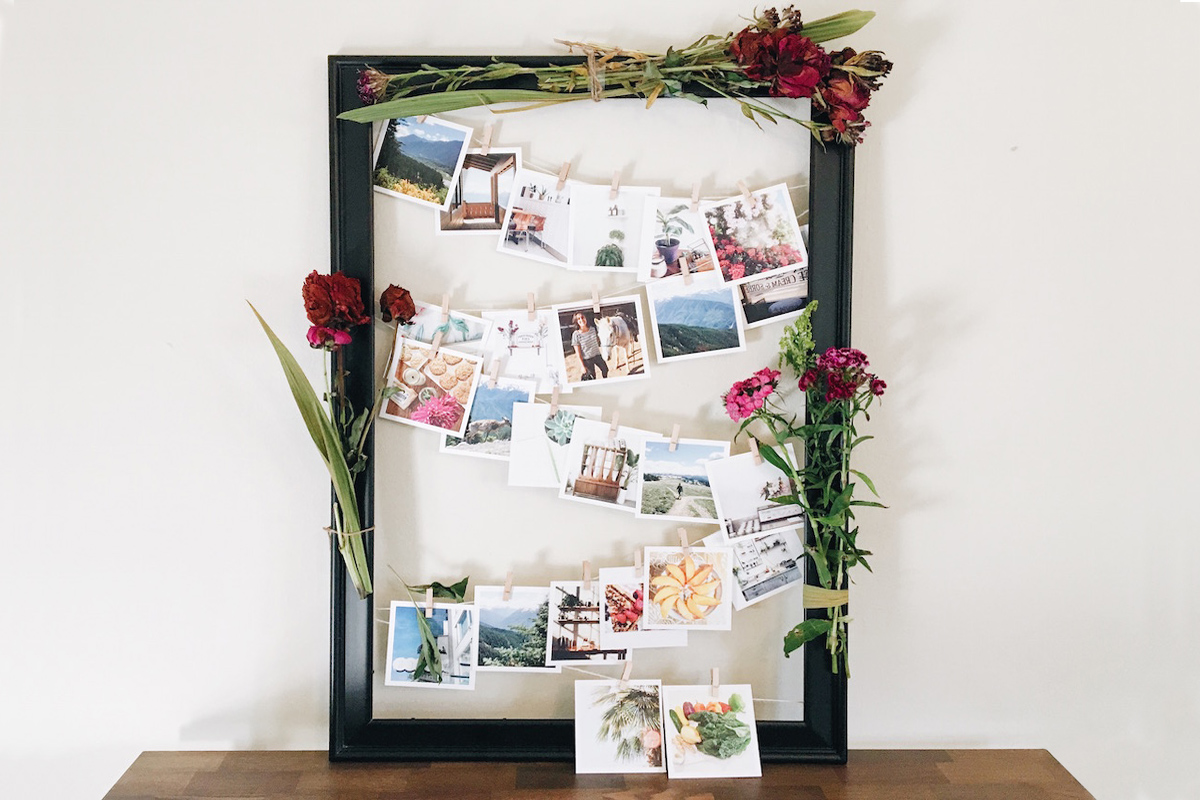 ONE FRAME TO HANG THEM ALL
There's no need to find a frame for each and every photo, when just one BIG frame will do.
Find a large picture frame and remove the glass. Depending on its size, you can prop it up on a shelf or dresser, or simply stand it up in the corner.
Using twine or our Magnetic Rope, to make a zigzag across the frame and clip up your favorite prints. If you really want to make this décor unique, add some dried or fresh flowers to dress it up.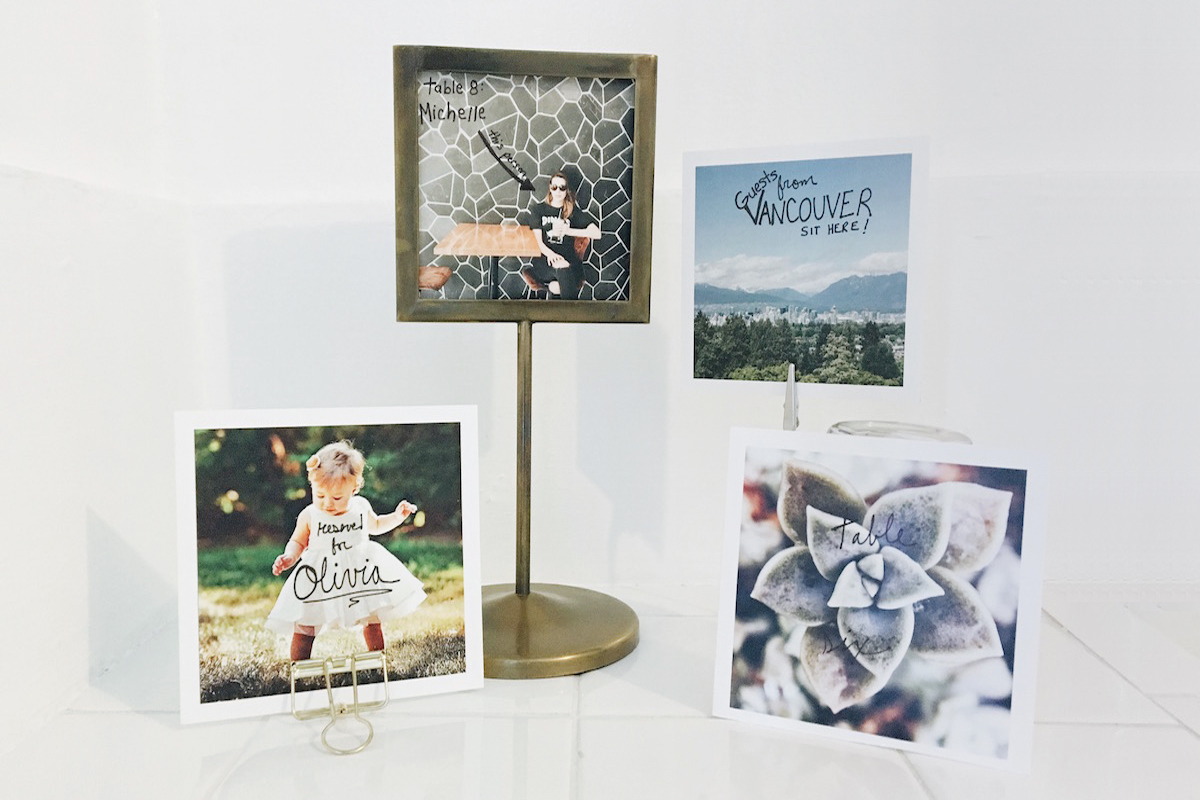 And there you have it–you've reused your old prints and you've made space on your wall for your new ones!
Need prints to do any of these project? Try out our BIG sized (5.5″) Square Prints for just $5 plus shipping. Order a set now, from the Parabo Press App.
Article by: Isabel Thottam – A freelance writer based in Seattle, WA. She enjoys writing about travel, adventure, lifestyle, photography and technology. To view more of her writing and photography, visit her portfolio and follow her on Instagram!
Love print as much as we do? Become a contributor! Email editorial@parabo.press