Name: Ani Heung
Where do you live?: San Francisco, CA
Number of photos on your camera roll?: 39,000
What do you find yourself taking the most photos of and why?
8 years ago, it was food and SF houses – 4 years ago, my very fluffy doggo – nowdays, it's almost 100% my 2 adorable kids.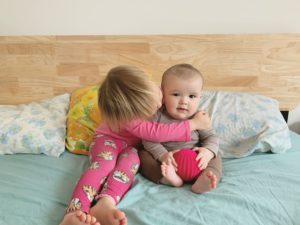 What photograph or artwork in your home brings you the most joy? What's the story behind it?
Our trio of wedding pics makes me smile – my parents on the left, us in the middle, and my in-laws on the right. I love their funky 70s style (flower crowns and bell bottoms all the way) but the smiles on their faces look just like ours – happy on an important day.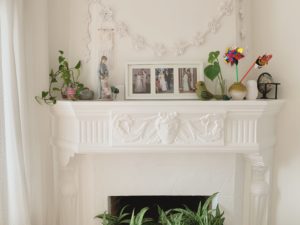 How do you describe your home décor style?
Thrifty, colorful, comfortable, but trying to be more minimalist.
Where do you get your home décor inspiration?
Soooo many blogs – sfgirlbybay, Remodelista, Emily Henderson, Young House Love, Yvestown blog, My Scandinavian Home, Making it Lovely, Oh Joy!, Sugar & Cloth.
What's your favorite Parabo product?
Engineer Prints – for making a statement!

Want to be a part of our next Printmaker Profile?
Fill out our Google Form for your chance to be featured!