Name: Stacey Rusnell
Where do you live?: Vancouver, Canada
Number of photos on your camera roll?: 697
What do you find yourself taking the most photos of and why?
Besides my own beautiful girls, I love photographing families. I love capturing their special connection and show them how beautiful their family truly is. And little kids personalities are just the best.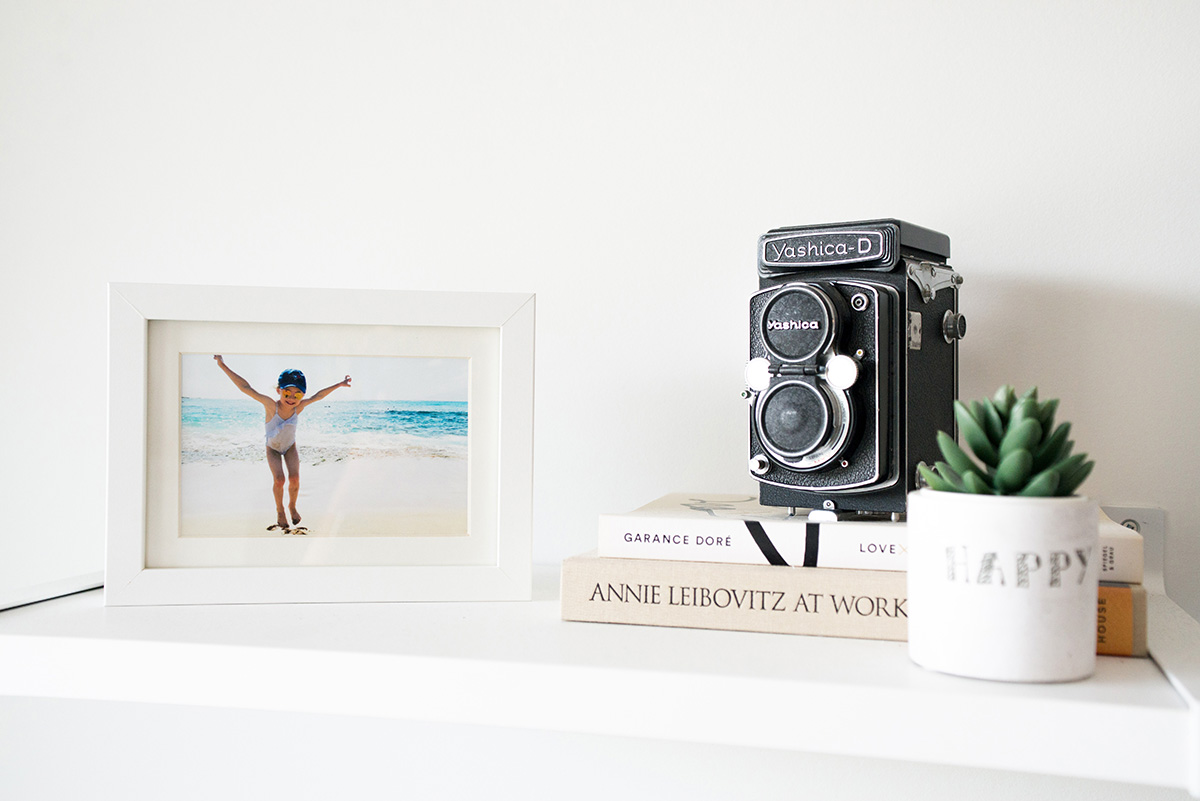 What photograph or artwork in your home brings you the most joy? What's the story behind it?
A photo of my eldest daughter holding her baby sister when she was just two weeks old. I love the connection it shows between my two girls. You can see and feel the love. Even though my youngest will be 2 this year, I can't bring myself to change that photo in the frame.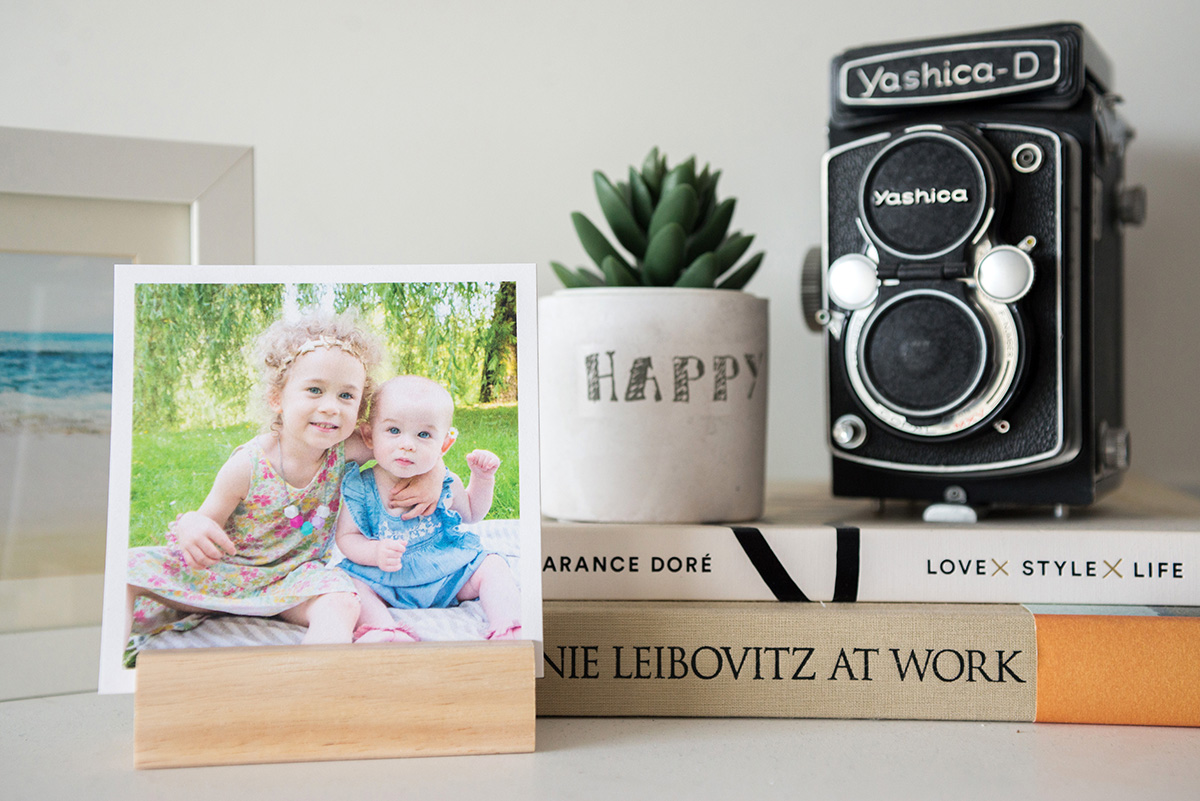 How do you describe your home décor style?
Minimal, or at least thats always my goal. But let's be real, I have two kids so I'm not sure how minimal I will be able to get, but thats always the goal. I like things very clean and simple, and mostly neutrals.

Where do you get your home décor inspiration?
Pinterest and Instagram of course 🙂
But I love following @chrislovesjulia, @theblushhome, @studiomcgee just to name a few.

What's your favorite Parabo product?
I love the Square Prints using the Wooden Block display (the one featured above holding my favorite photo! The prints are such great quality and the wooden block is so clean and classic looking, timeless really.

Want to be a part of our next Printmaker Profile?
Fill out our Google Form for your chance to be featured!