Name: Laurel Link
Where do you live?: Madison, WI
Number of photos on your camera roll?: 22,856
What do you find yourself taking the most photos of and why?
My dog, Ursula. I literally texted my husband "I can't stop" as I was sending him photos of her in a tiny cowboy hat the other day. We're having a kid this fall, so I'm a little concerned my camera might explode.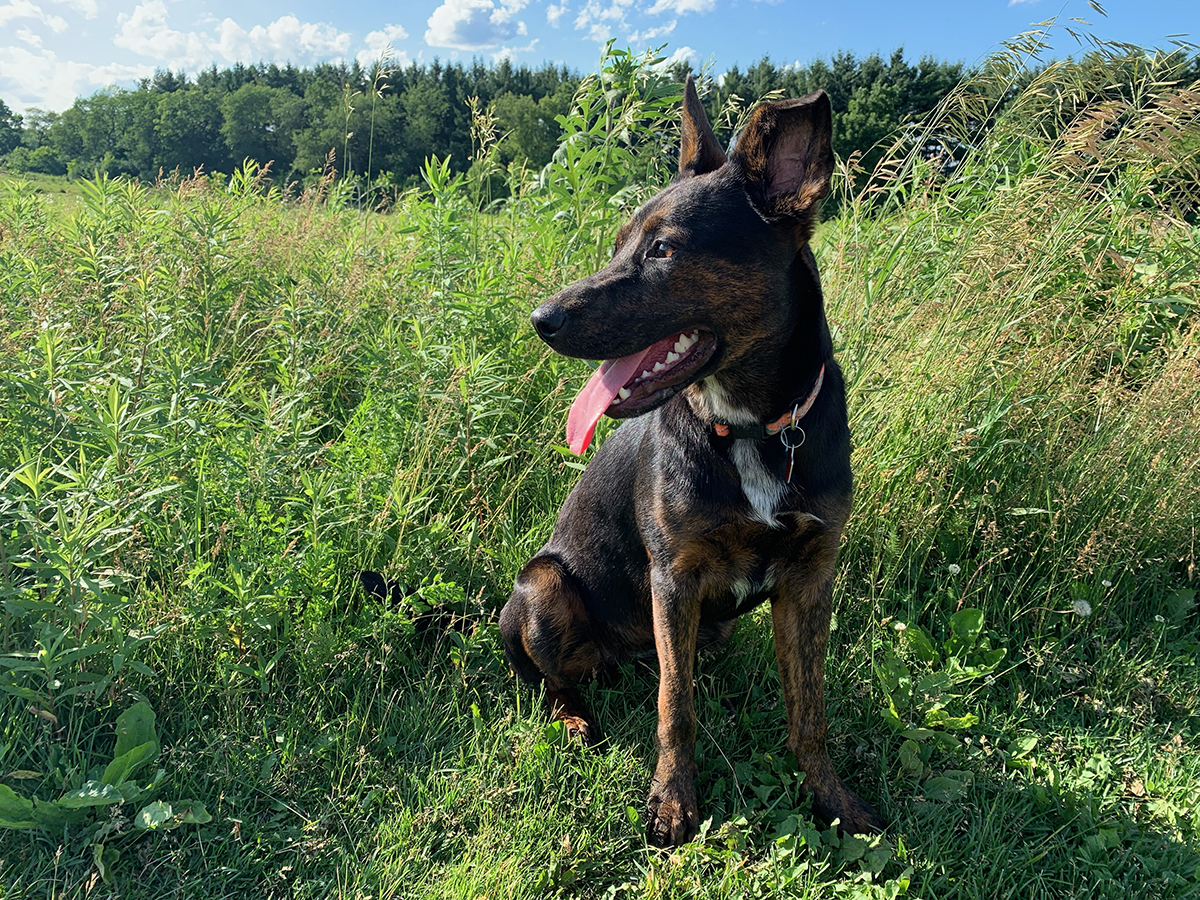 What photograph or artwork in your home brings you the most joy? What's the story behind it?
We have so many photos and other art on our walls, it's hard to pick.
I especially love this drawing my sister made years ago. It's based off a photo of high school me bear-hugging her, when we dropped her off for college. She still lives too far away, or I'd bear-hug her everyday.
Its wall neighbor is a print from the illustrator @peopleiveloved.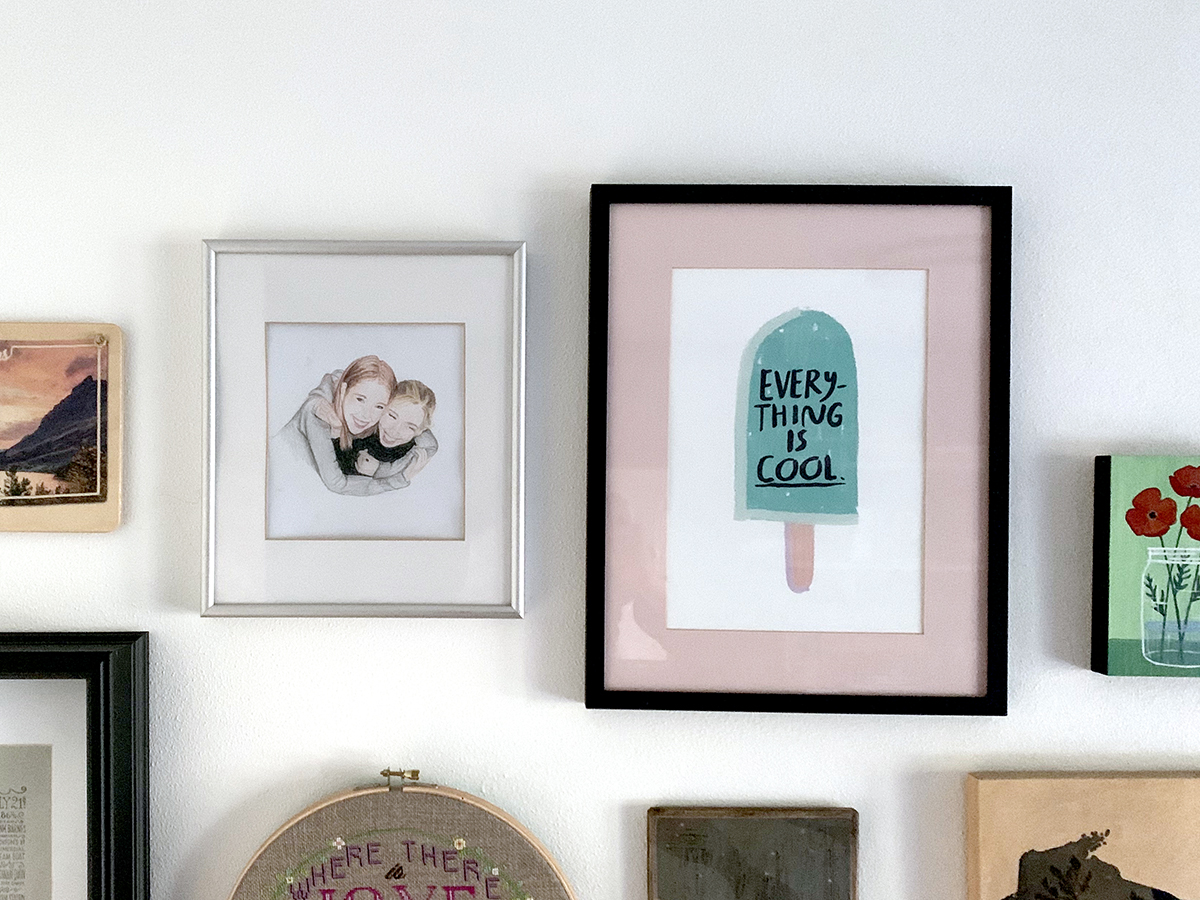 How do you describe your home décor style?
Colorful cozy. I can't resist fun colorful décor, and sometimes coze wins over style (hello, overstuffed recliner).

Where do you get your home décor inspiration?
I get inspo from my Parabo Press coworkers – Meg is a houseplant guru and Katelyn's deskscape is perfectly styled.
My favorite instagrammers to follow in the décor space are @thesweetbeast, @ispydiy and @studiodiy.

What's your favorite Parabo product?
Engineer Prints. I love the big impact they make and how easy it is to switch 'em up in our Wood Rails. We change ours pretty often, so sometimes you end up with a giant photo of John and his fishing buddy over the couch.

Want to be a part of our next Printmaker Profile?
Fill out our Google Form for your chance to be featured!