Name: Meg
Blog: I work for Parabo Press so you can catch a lot of what I'm up to there, and my band Seasaw has a website, too.
Where do you live?: Madison, WI
Number of photos on your camera roll?: 1,984
What do you find yourself taking the most photos of and why?
I mostly take photos with my iPhone of live music (pictured is Bahamas), cities I visit on tour with my band and pretty much any food I eat. Lately I've been taking a LOT of photos of my new niece, Juliette, too!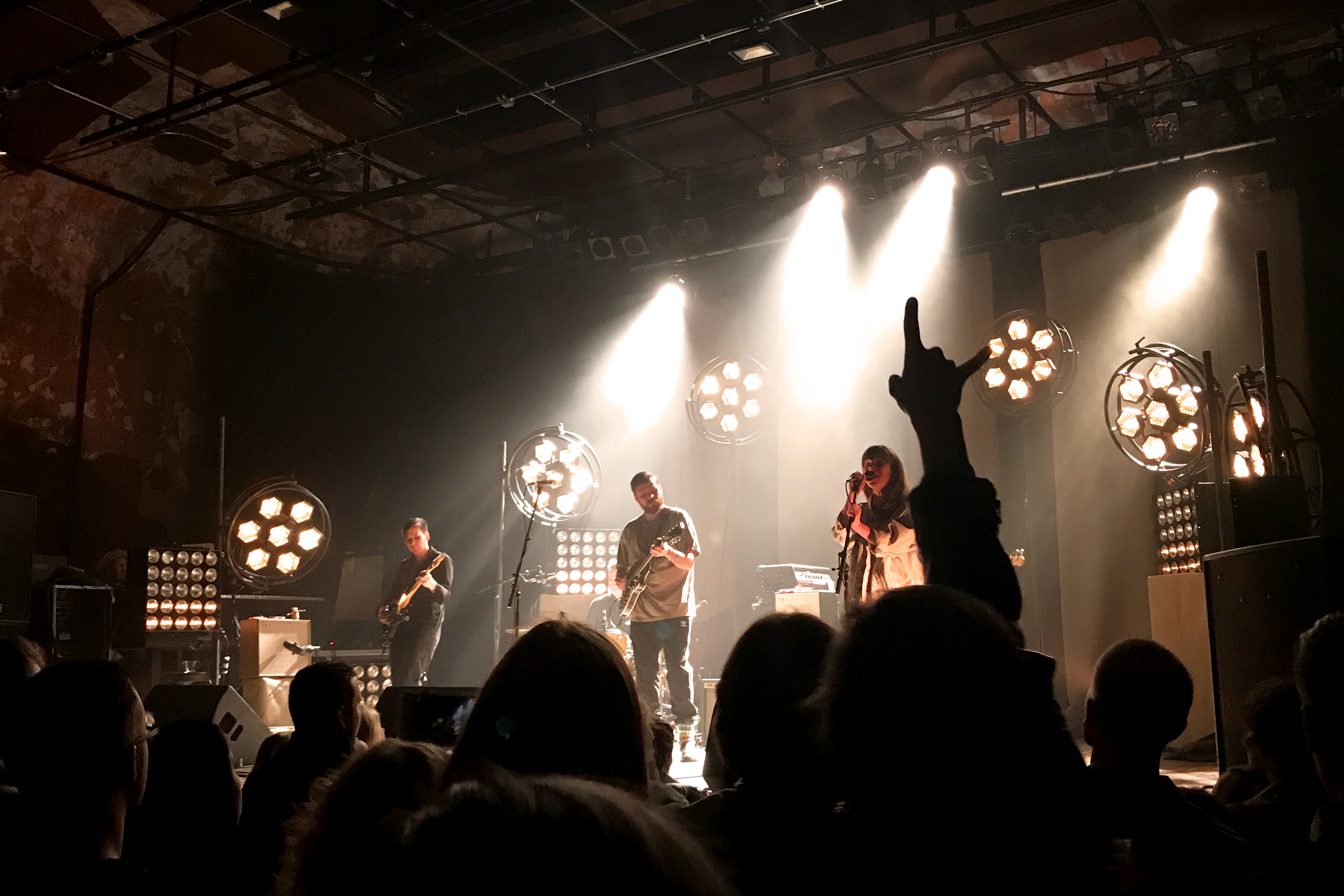 What photograph or artwork in your home brings you the most joy? What's the story behind it?
My most favorite artwork in my home is a Neutral Milk Hotel poster. I went to see them on their reunion tour in 2014 at the Orpheum in Madison, WI with Eve (my band mate).
After a magical show, we waited in the pit for a v. long time, and I eventually met and had each member sign my poster. It's so special to me because I was able to see an artist so special to my heart with a person so close to me, and I'm happy every time I see it.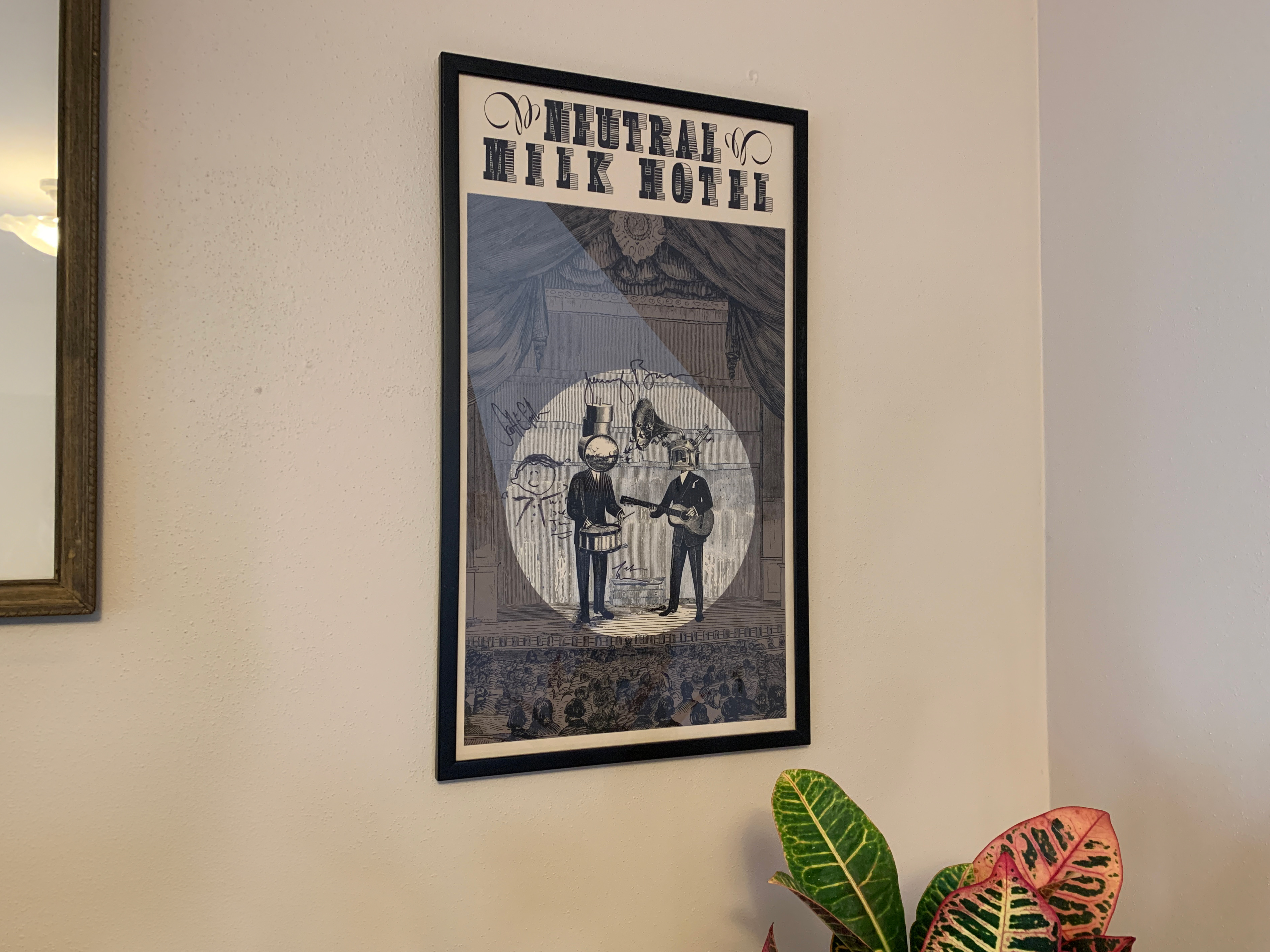 How do you describe your home décor style?
Very plant heavy, thrifted and bohemian.
Where do you get your home décor inspiration?
I get a lot of my inspo by looking at the amazing customer photos submitted to Parabo with #parabopress! You all have some amazing ideas, taste and style.
What's your favorite Parabo product?
I love our new Wood Poster Rails in black. My grandpa usually frames everything in my home, and most of my frames are black, so I love having this option to match my existing art!

Want to be a part of our next Printmaker Profile?
Fill out our Google Form for your chance to be featured!