Victoria Smith is an interior design blogger and Instagram aficionado. She's dabbled as an art buyer and stylist. Earlier this year she published a stunning photography book called See San Francisco. Oh, and all of us here at Parabo Press have a collective crush on her.
So, we talked to her about her photography inspiration, shooting technique, what photos make the best prints and just how she got so dang cool.
Q: Your blog shows off your amazing interior design chops and fun writing style. How'd you get so good at photography to boot?
A: Thank you! I was actually a photography major in high school, but that was before digital. Now I just play with my iPhone mostly, and get tips from friends whose feeds I admire. I also use the VSCO App and I feel like their filters and tools have improved the quality of my photos immensely.
Q: On your blog you have a series we love called "The Shutterbugs" where you feature photographers that inspire you. So we know who inspires you, but where do you find all these fine folks?
A: Mostly through Pinterest, or through design magazines like Milk Decoration, Cereal, Cherrybombe, or other blogs, often VSCO as well.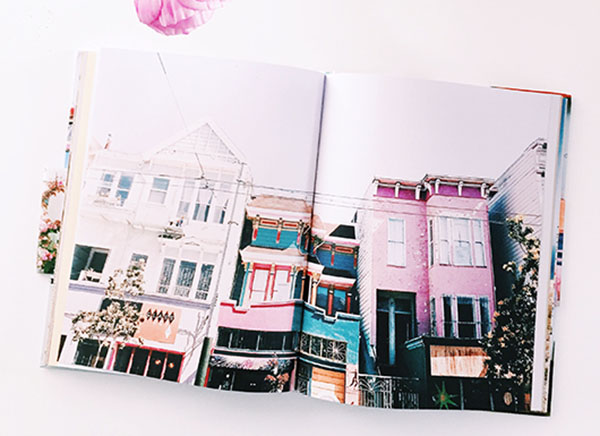 Creating Photo Books
Q: Let's talk about your book. Did you have a bunch of photos of SF and think, "These should be a book!" Or, did you decide to make a book and then go on a shooting spree (the good kind)?
A: An editor at Chronicle Books approached me with the idea after seeing my Sunday in the City series on the blog. We had been talking about doing a design book, but it's a very large investment of time and resources that I just don't have at the moment. So the idea of a book based on running around the city shooting sounded fun to me. I started out with the thought of using about 40% of older photographs, but felt the old photos didn't hold up to my current standards (i.e. I think I'd improved from those older shots). So I shot the whole book from scratch and about 95% of the photos I shot with my iPhone using the VSCO App.
Q: And as soon as your book came out, you moved to LA! How are you liking it? Are you going to do a book about LA, too?
A: I know – ironic, right? The timing was a bit odd, but I still love San Francisco. Los Angeles is proving to be a very happy place for me. I really love it here, and love my Echo Park neighborhood. Its vibe is actually pretty San Francisco-like – very artistic, hilly and great people. And yes, my agent mentioned Chronicle would like to do a See Los Angeles, so we shall see. I'm going to revisit the idea in the spring.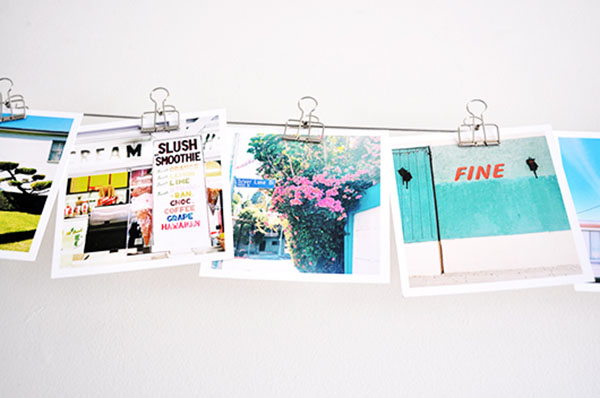 Photo Taking Tips
Q: Please tell us all your secrets. (The photography kind!) What are the top three tips you'd offer someone who wants to take better photos?
A: I always use natural light if possible. Look for the light source and try a couple of angles using that light to find the optimal light – not too bright, but not dark. I never shoot much at night or in dark rooms because the photos just come out grainy.
Clear the clutter in your shot and find the focal point of what your shot is about. If there's a bunch of other things in the background, move them out of the shot for a cleaner, less busy image so that people can instantly read what your photograph is about.
Try the Apps out – VSCO is great and they have online tutorials to teach you how to use it. Camera+ is good, and I like Afterlight as well.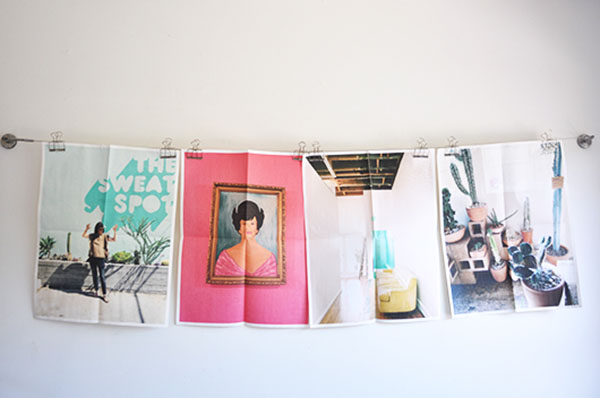 Victoria + Parabo Forever
Q: Remember when you agreed to be one of the first people ever to try Parabo and it made our day? What did you learn about what photos make the best prints, that Parabo users might find handy?
A: Ha, yes, seems like it was only yesterday. 😉  I think everything turned out better than I might have imagined, really – so that's hard to say. I really like the way bright images look on the matte newsprint, so maybe give that a try and see what you think.
Q: Will you be our BFF?
A: Absolutely!
Photo Cred: 1, 2 by Laure Joliet, 3, 4, 5 by  Lilyhair.com   6 by us.
Love print as much as we do? Become a contributor! Email editorial@parabo.press