It's time to head back to school and get yourself settled for the start of a new academic year. While your dorm room may be a tight space with stark walls, there's plenty you can do to make it a warm and inviting space to call home for the next year. Following are some easy and affordable ideas to brighten up your space with favorite faces, places, pets and plants.
(Plus, we've teamed up with some of our favorite brands to give one lucky winner everything they need for the fall semester — a prize pack valued at over $2,600. Enter the Back to School Giveaway before it ends on 8/24/19.)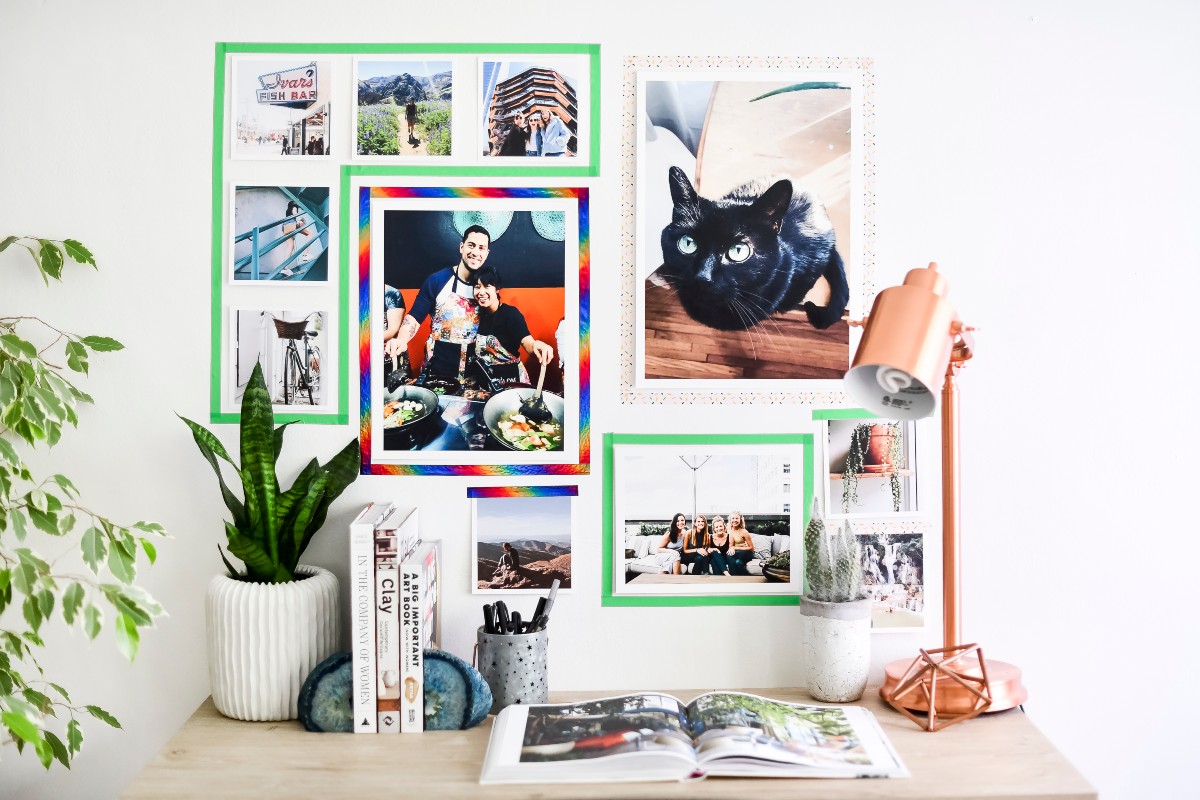 Use Washi Tape to hold and frame your photos, using a mix of Square Prints, Classic Prints and Fine Art Prints.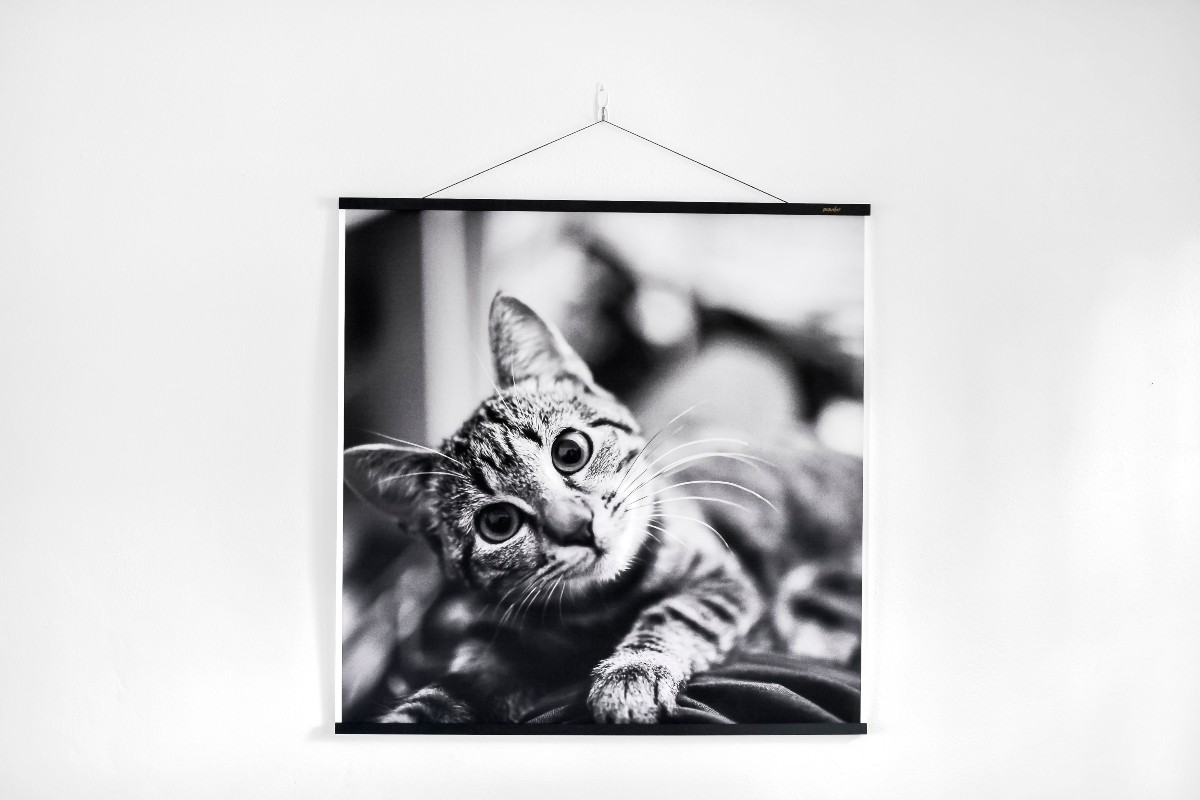 Go BIG and transform your favorite faces, places and pets into giant Engineer Prints or Square Engineer Prints. An easy and affordable way to add a bit of personality to a lonely wall. And they're a cinch to hang with Wood Poster Rails.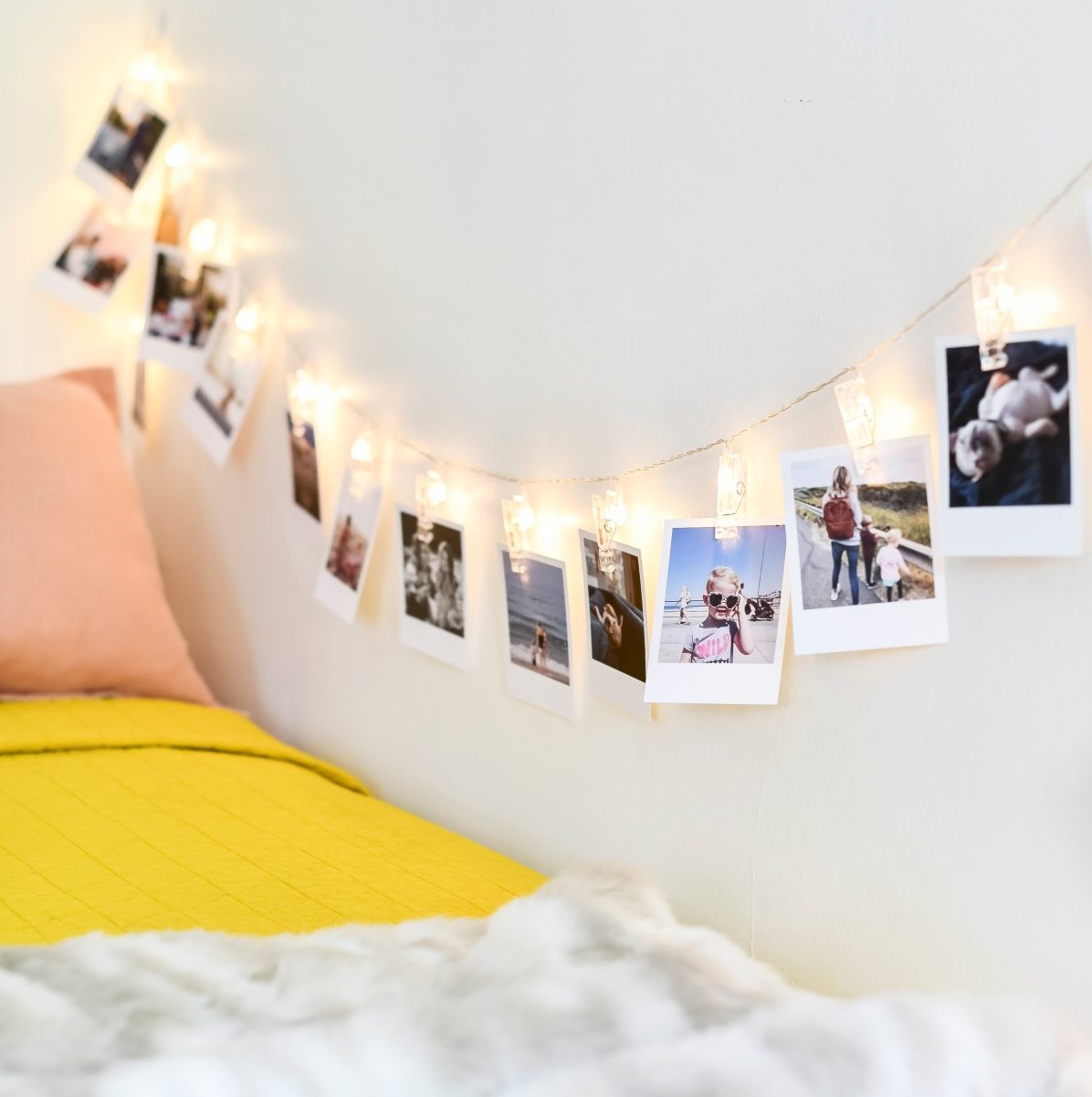 Shine a light on your favorite faces and places … literally. Grab a string of 20 clear Wood Poster RailsClip Lights each with its own LED to hang your favorite photographs. The clips are 6" apart, so they happily hold all our print sets, from teeny tinies to retros and squares.
In addition to prints, you can add souvenirs such as postcards, tickets and stamps. Fill in the extra spaces with doodles and calligraphy. You can also brighten things up with colorful bedding. Dorm rooms can be bland and drab, so go for brighter colors.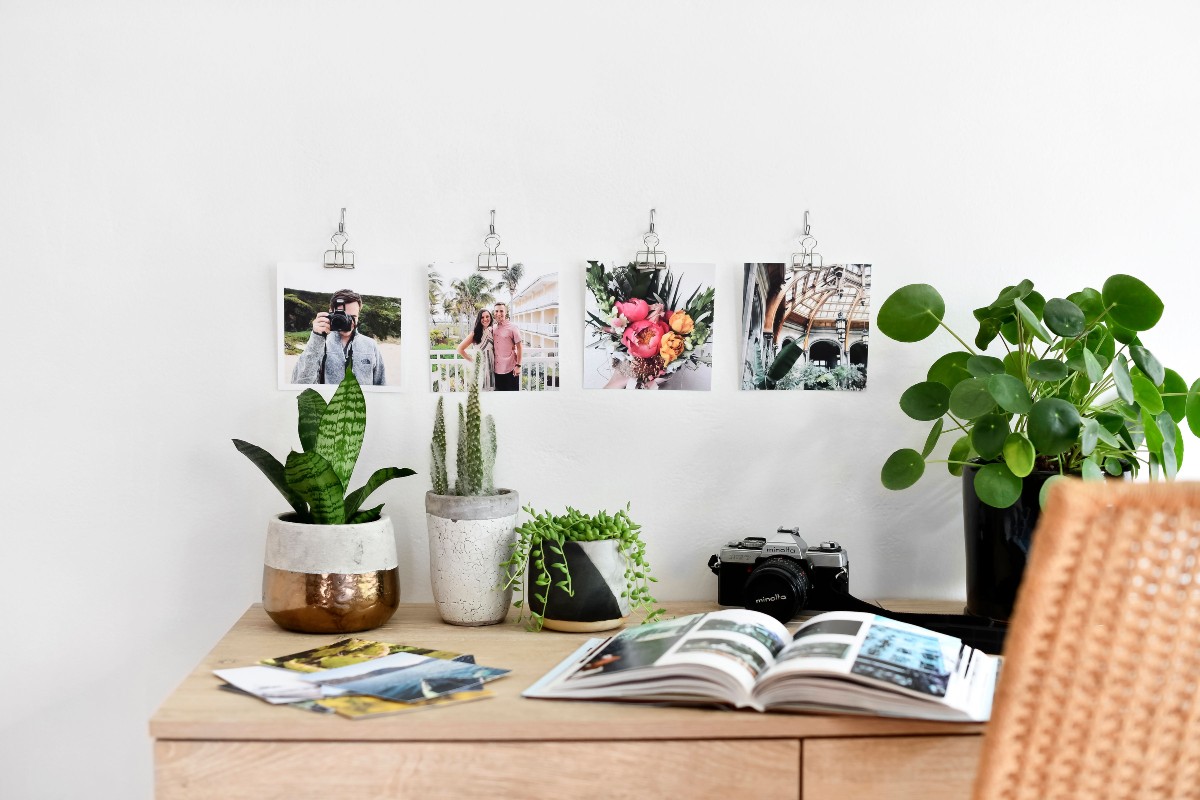 Clip a pair of metal skeleton clips to any photo and use tacks or nails to hang them up above your desk. Skeleton clips keep your prints hole-free. A simple way to add a touch of sparkle to those late nights spent at your desk. In addition to bringing special memories to life, plants bring even more life! Adorn your desk with plants to add a burst of green.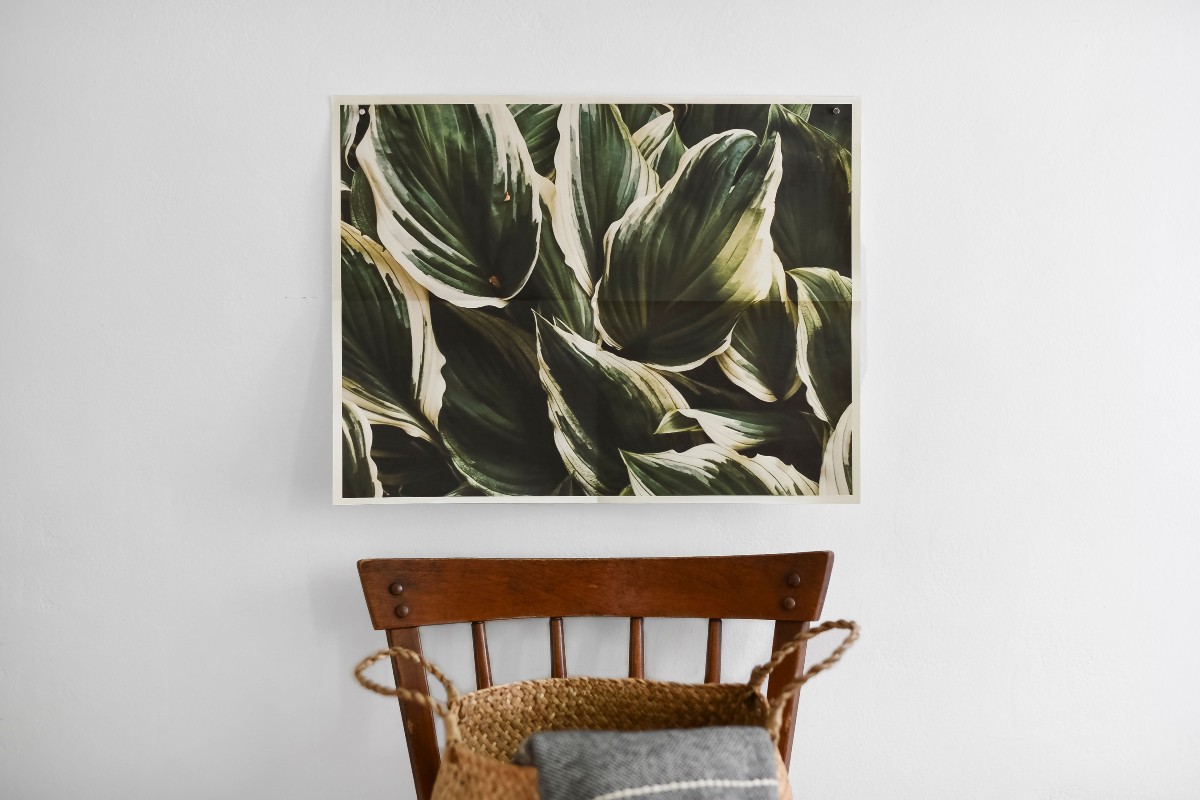 And if you're not quite ready for the responsibilities of a green thumb, think about printing a photo of plants or leaves to add some life minus the responsibility. Unsplash is our very favorite site to download free, high-resolution images of beautiful landscapes and plants. The image below is printed on a simple Newsprint.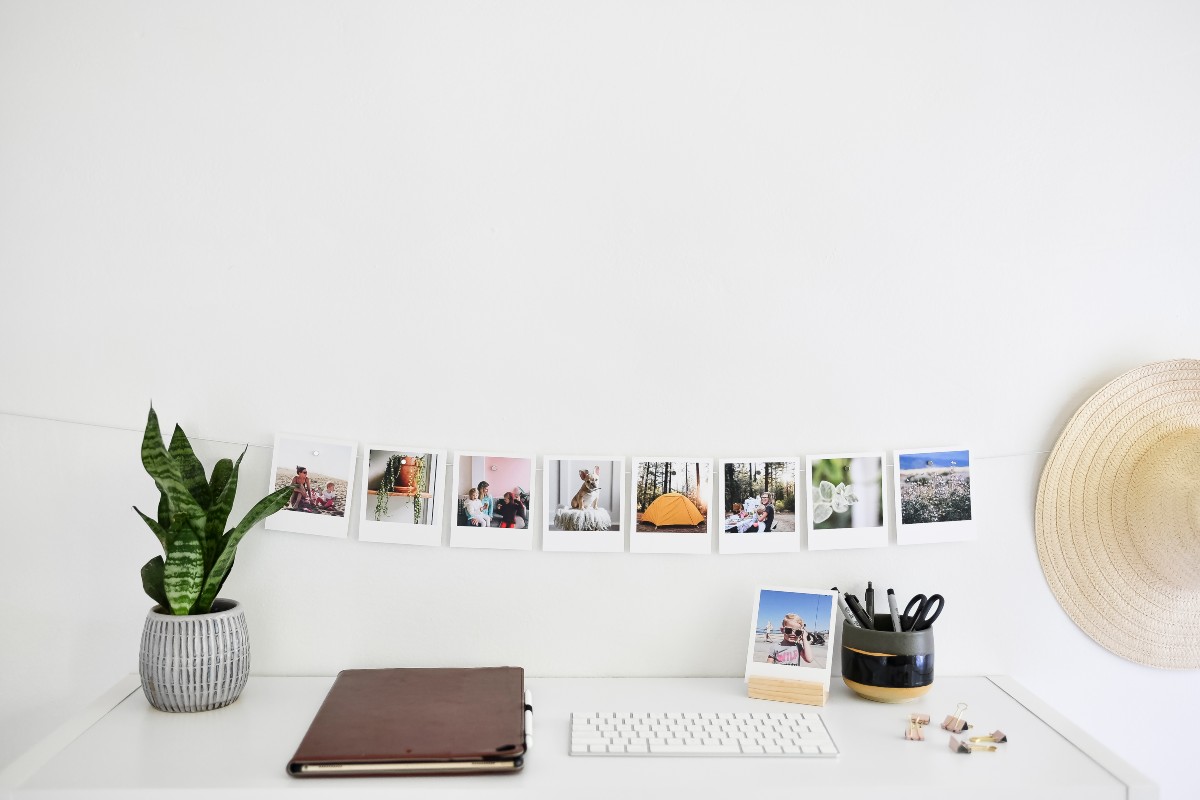 Photo Ropes also work great above a desk.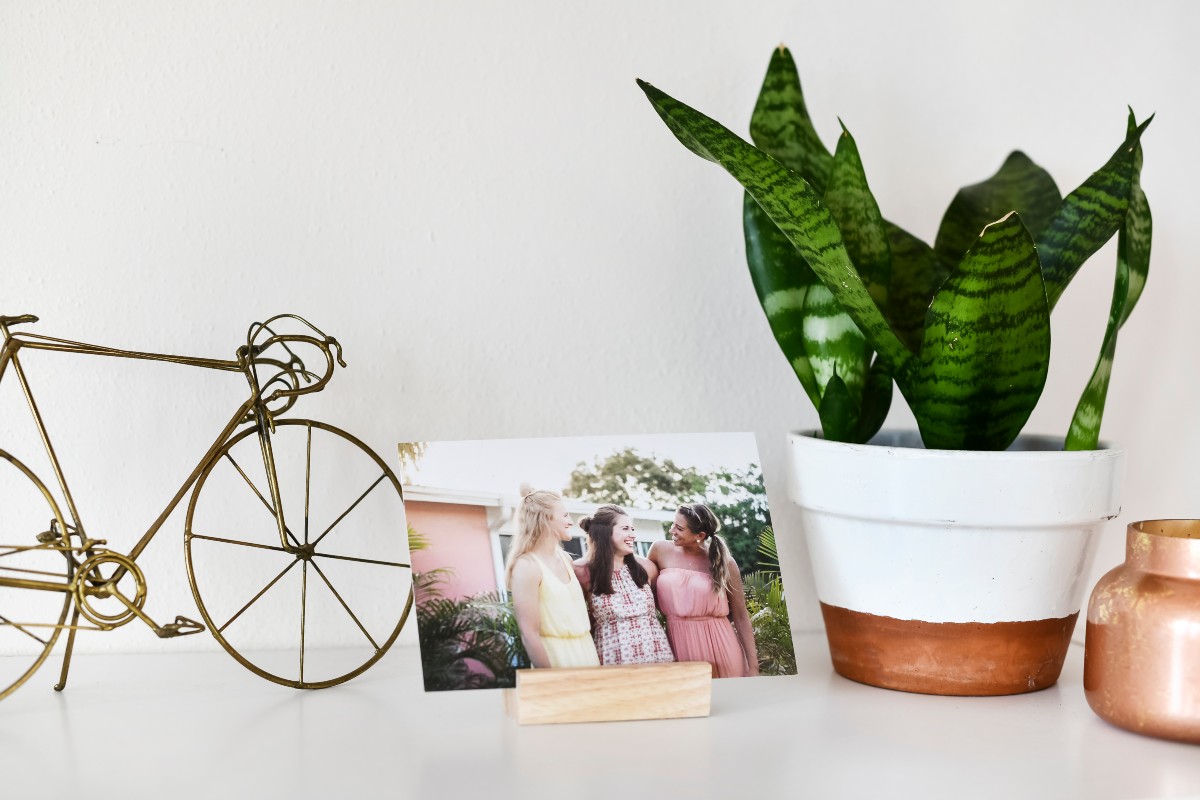 You can also pair your favorite Square or Classic Prints with a Wood Block – display and swap out your treasured moments in a really simple and elegant way.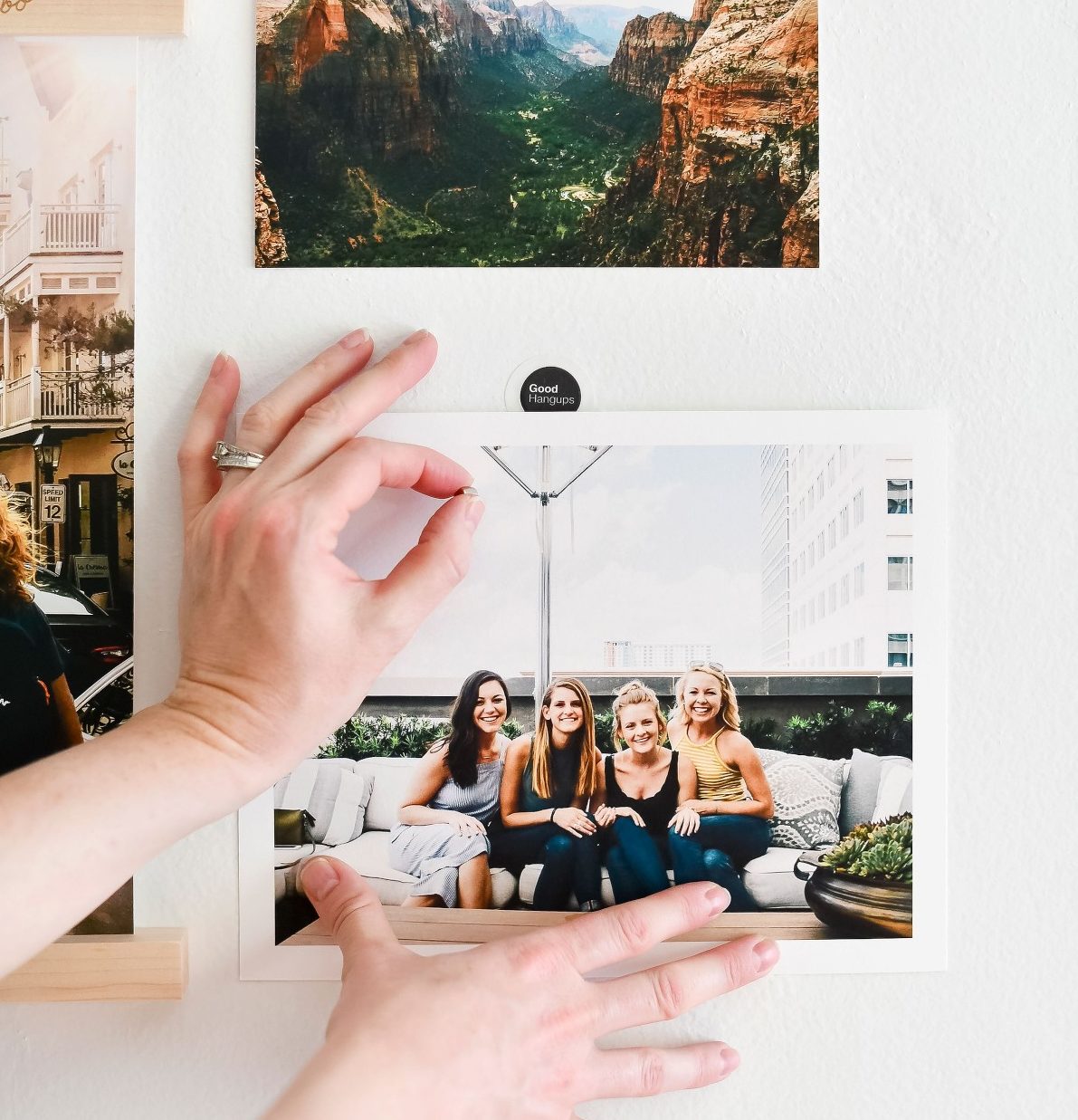 If you need more wall decor, consider hanging your photos anywhere you can stick a sticker! Place a removeable reusable magnasticker anywhere you please, then use a tiny powerful magnet to hang up your print. It's a Good Hangup!
And finally, we get a lot of inspo by looking at our amazing customer photos. So many fun ways to display Insta faves using Square Prints!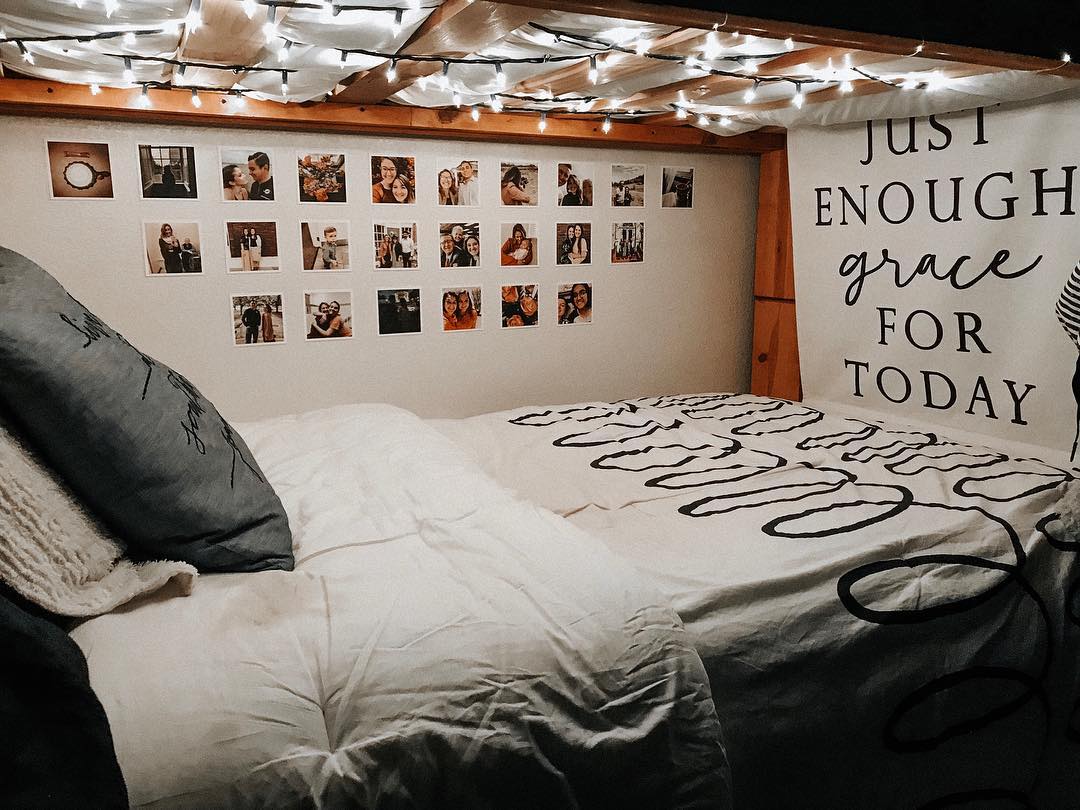 Photo: @annaelizabethmorgan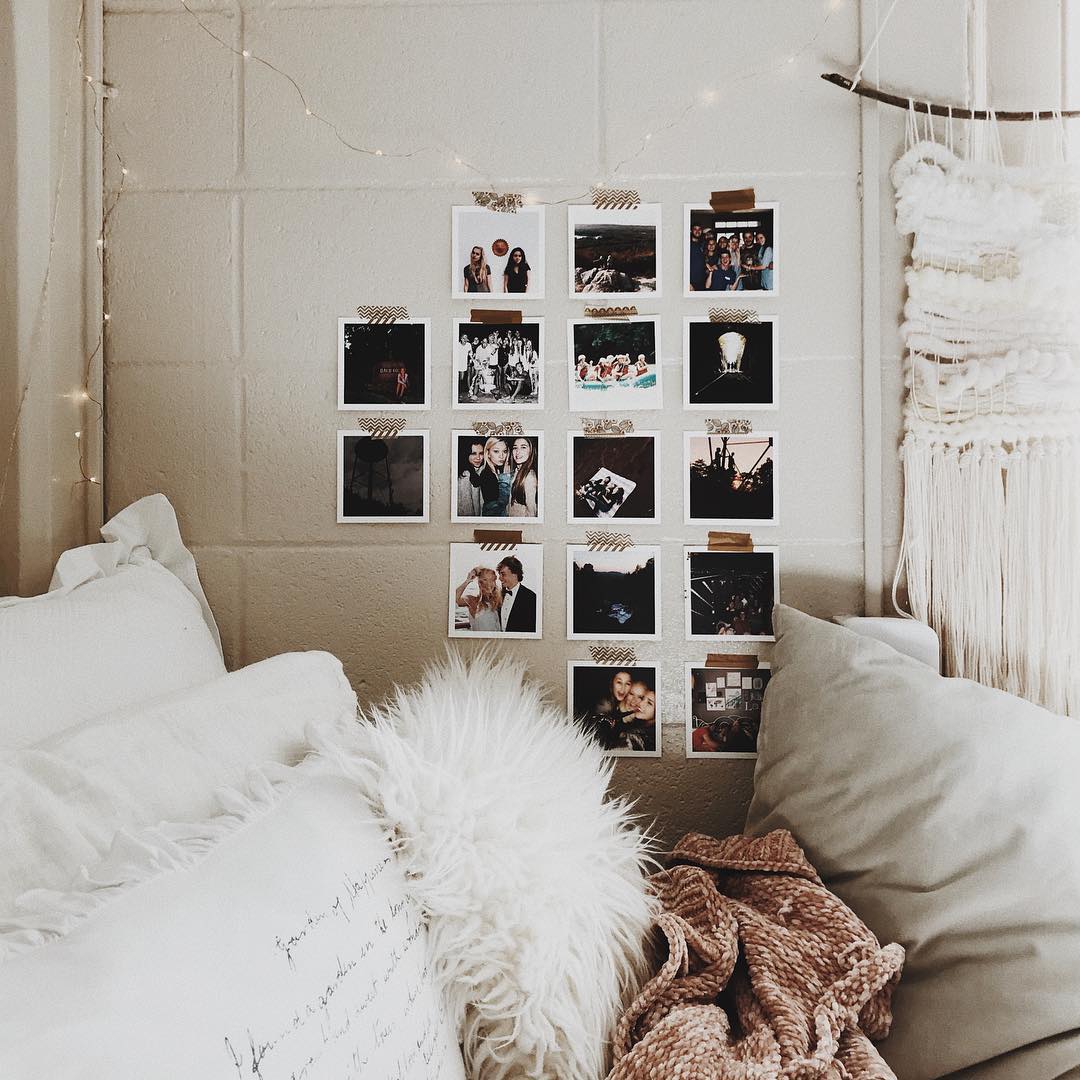 Photo: @saawahh