Every now and then we like to go deep into our camera rolls and scroll down memory lane. April 2017? Sure why not. Oh wow, look at that rainbow. I can't believe how little my niece was back then.
It's tons of fun.
Which got us here at Parabo thinking … how can we surround ourselves with happy old snaps to enjoy everyday? It's pretty much why we do what we do all day.
So here are our five favorite ways to turn those little squares of joy all gridded up in your camera roll into a photo display that's sure to bring you joy everyday.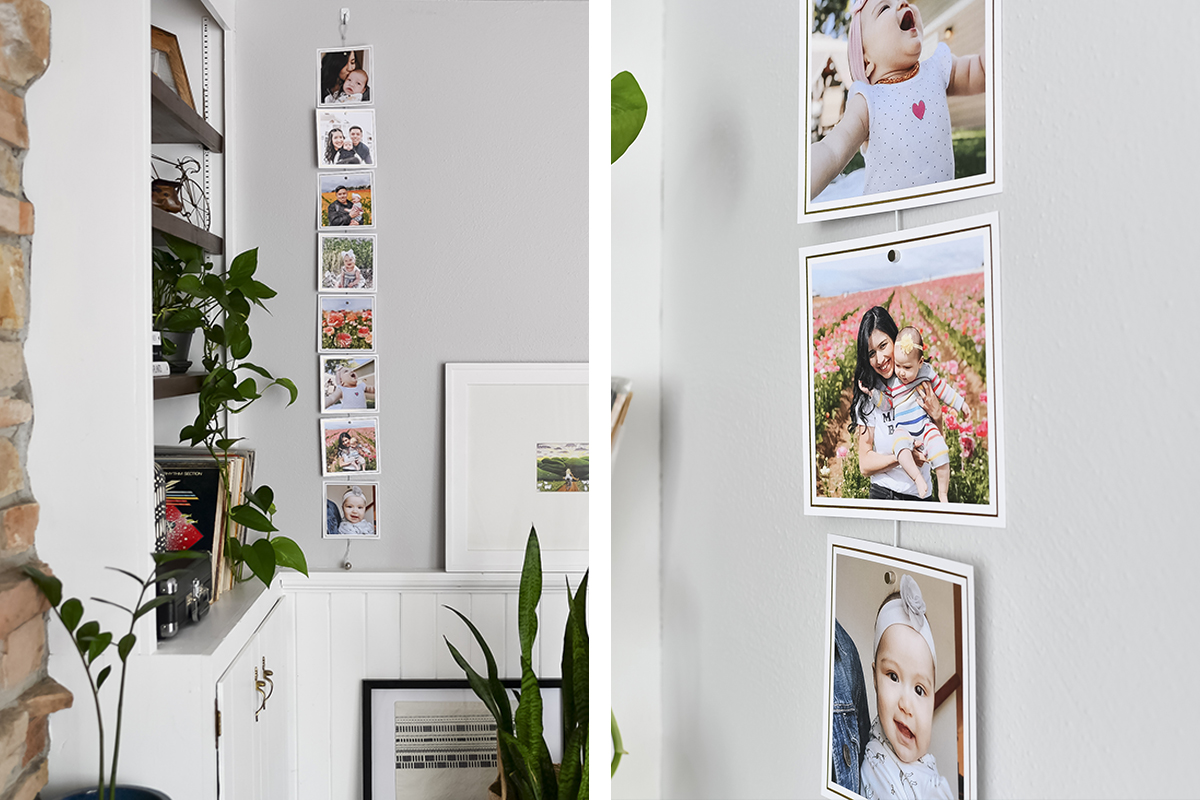 Hang a Photo Rope
It's like your own personal instagram feed on your wall. Simply hang the photo rope and line up your favorite shots, using tiny magnets.
We used our Foil Bordered Square Prints to give this photo rope a little extra sparkle. Photo Ropes are available in both vertical and horizontal styles. We love how easy they make it to switch out prints.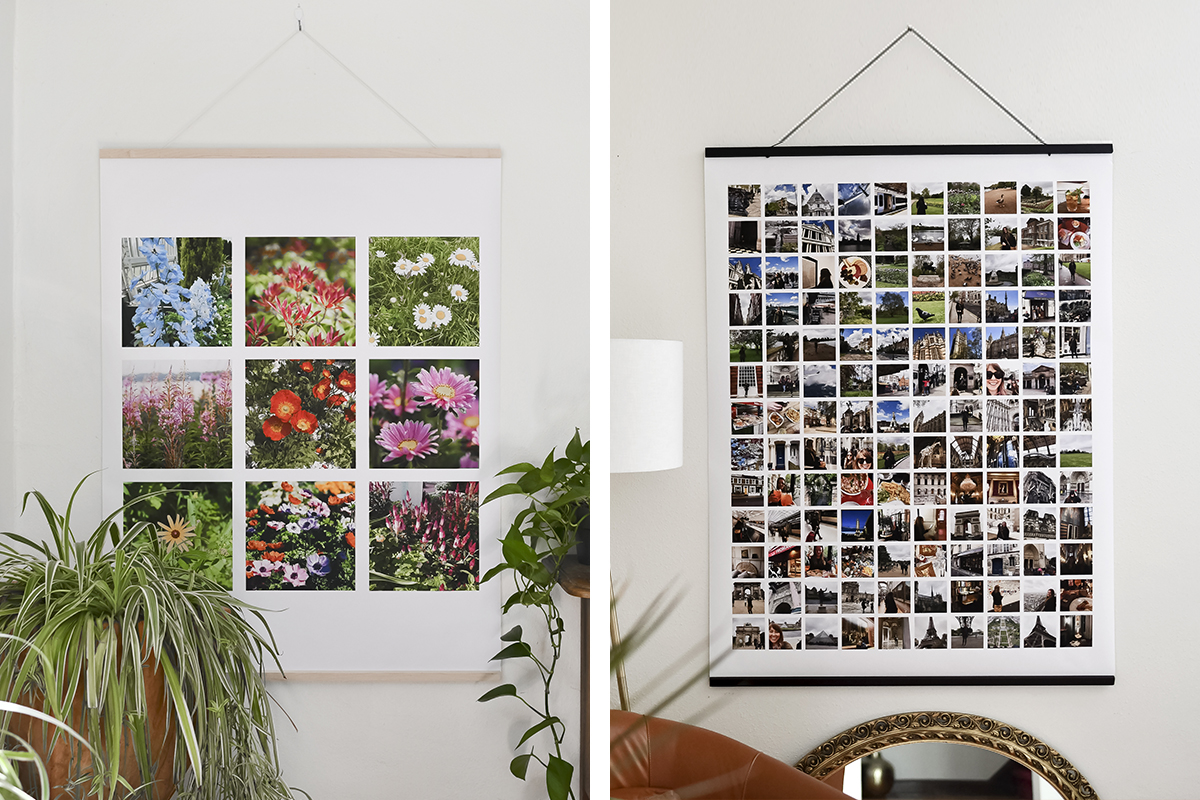 Make One (Seriously) Giant Grid
Upload up to 130 photos to make a 3×4 foot engineer print grid. Engineer prints are printed on extra lightweight paper, so they're a breeze to hang – they fit perfectly with 36" wood poster rails.
You can choose 3, 9, 30 or 130 photos for your grid to curate your very favorite photos.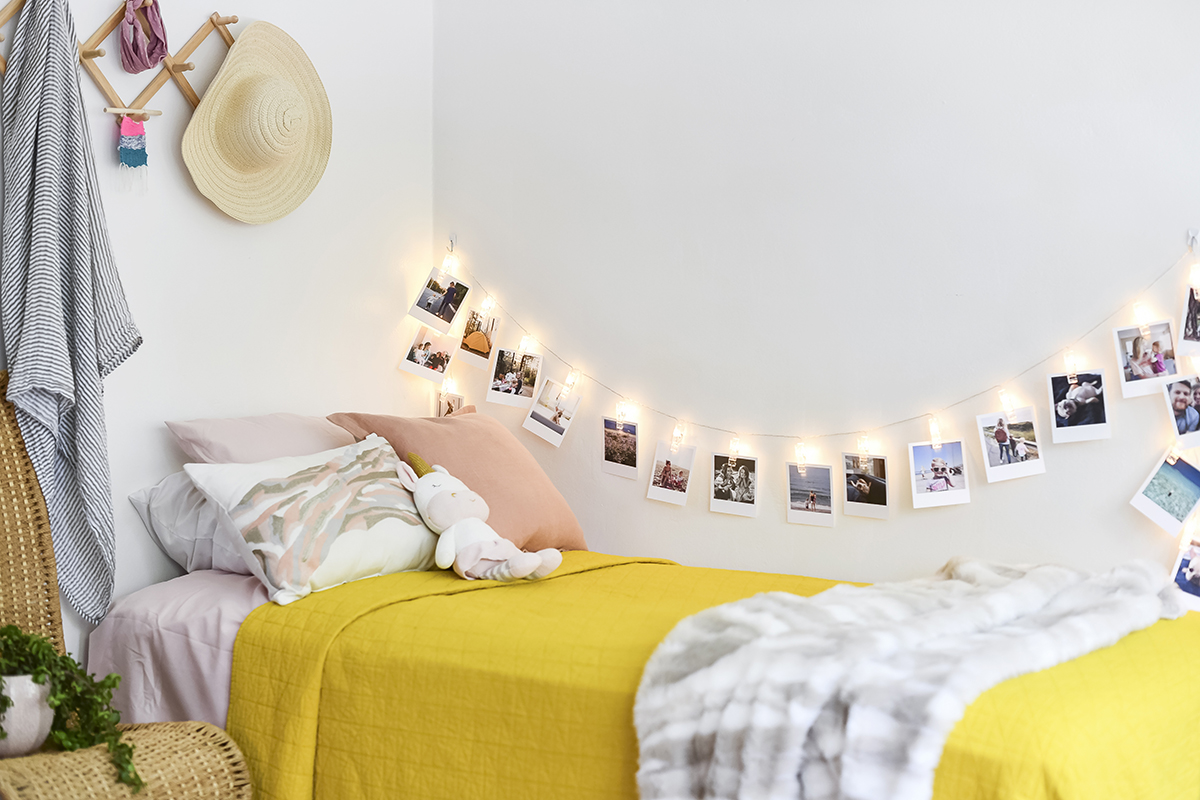 Let Your Photos Shine with Clip Lights
Add a little ambiance and hang your photos at the same time. One string of clip lights holds 20 pics, and gives each one a warm white glow.
Clip Lights and Retro Prints make a perfect pair.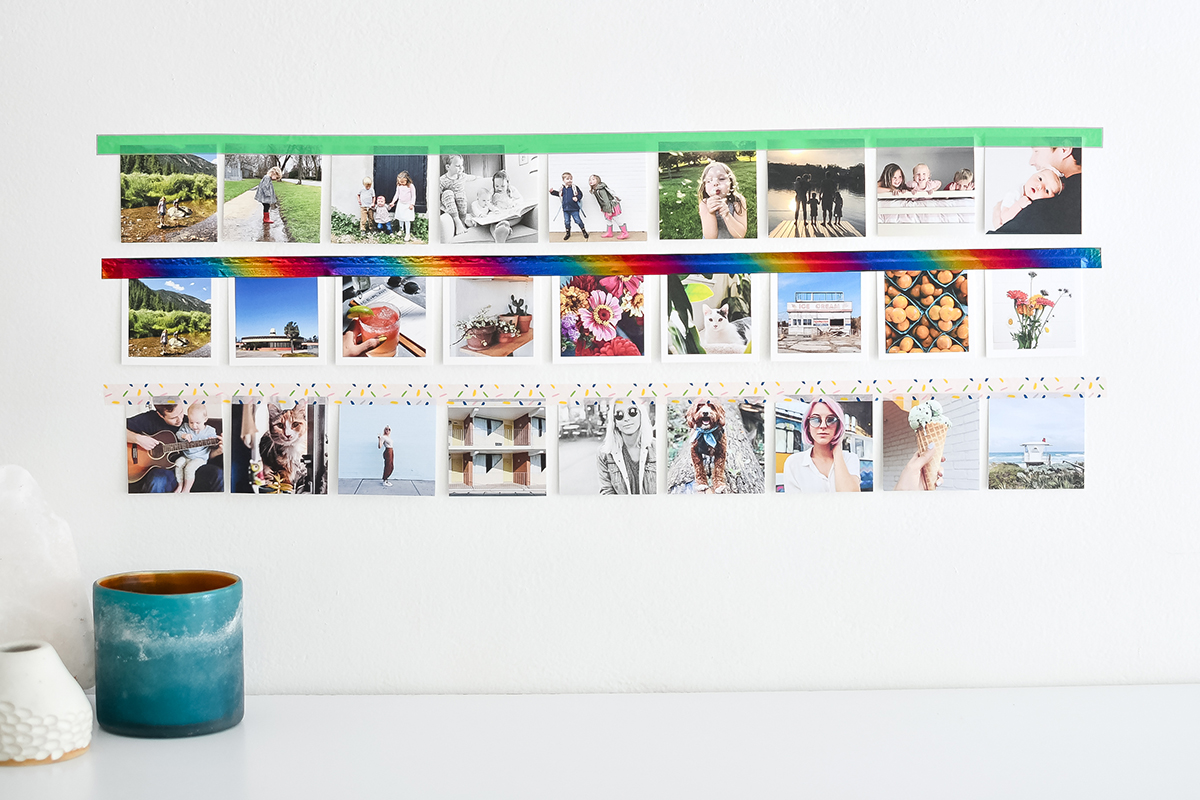 Make a Colorful Grid with Washi Tape
Our friend @nikkihansenphoto hung her Tiny Prints with three long strips from our Rainbow Washi Tape set, and it just couldn't look cuter.
Using tiny prints lets you hang even more photos on even less wall space. Washi tape is one of our favorite ways to add a temporary (it doesn't mess with wall paint) splash of color to any wall.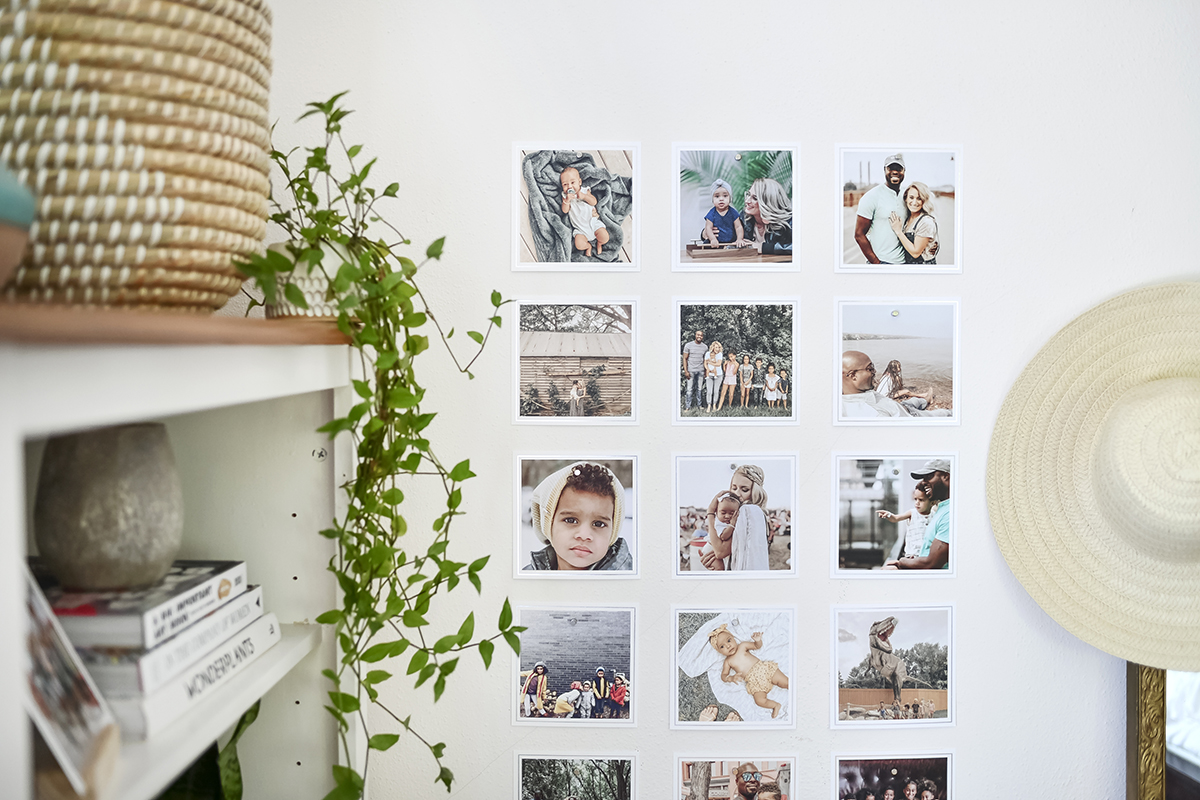 Line 'Em Up with Good Hangups
Good Hangups are like a magical secret we just can't keep telling everyone about. Look how sleek this grid of Foil Bordered Squares look magically gridded up with tiny silver …. are those magnets? Yes!
The secret of Good Hangups are the reusable damage-free Magnastickers that go directly on your wall, and allow you to use a neat little magnets (included in the set) to hang just about anything.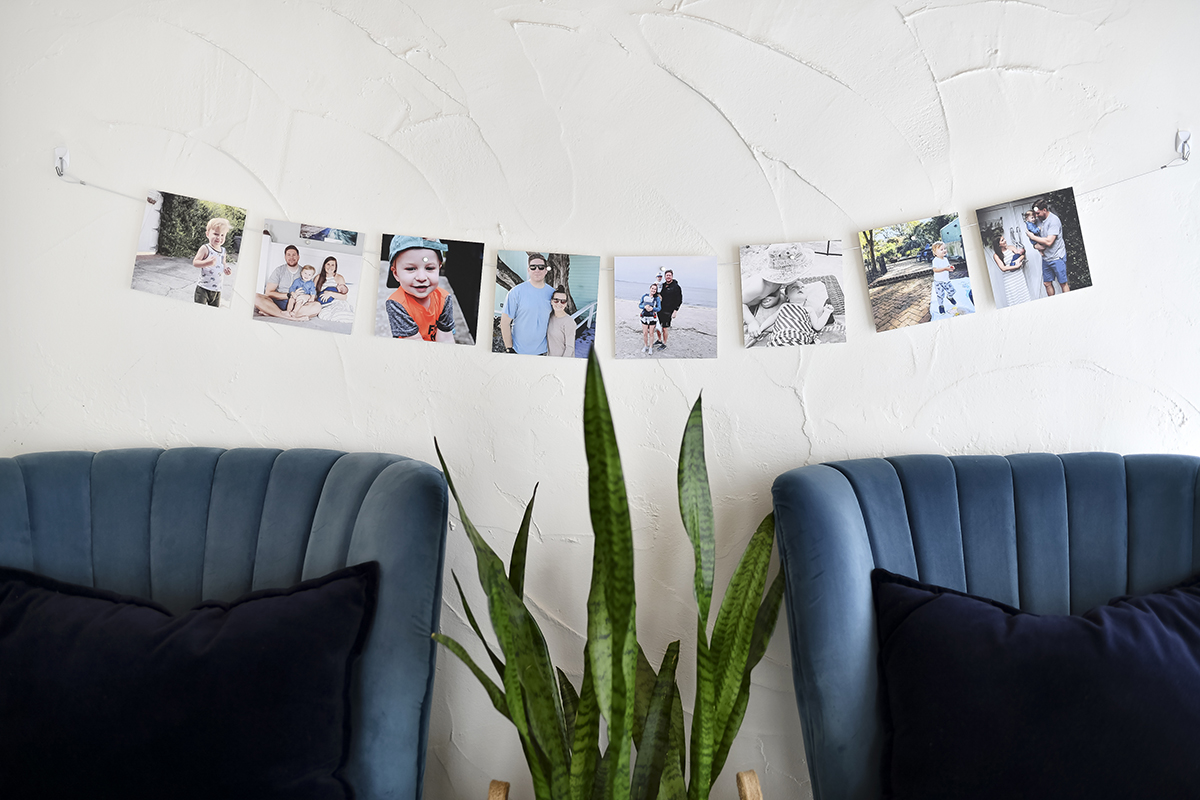 And now, it's your turn!
Get your favorite photo memories off of your phone, so you can enjoy them while you're moving through your house.
All of our prints sets make for great displays and grids. Try Square Prints, Tiny Prints, Foil Bordered Squares, Retro Prints, or a 3×4 foot engineer print grid today.